WHY ORU ONLINE
We understand the difference earning a degree at Oral Roberts University can make in your life, which is why we offer our signature Whole Person Education with the convenience of online learning. Our instructors are motivated not only to teach you important career skills but also to benefit your spirit, mind, and body.
New term starting soon - January 8th!
Apply Now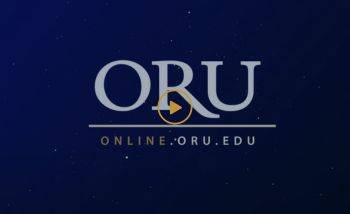 Spirit-Empowered
To develop Holy Spirit-empowered leaders through whole-person education to impact the world.
Success Coach
Gain personalized support, strategies, and motivation to overcome obstacles, maximize your performance.
Immediate Application
Our courses are designed to teach you skills and knowledge that will quickly translate in the workplace.
TUITION & FINANCIAL AID
UNDERGRADUATE
435
per credit hour
GRADUATE
515
per credit hour
DOCTORAL
595
per credit hour
AFFORDABLE, HIGH-QUALITY EDUCATION
Our online programs offer an affordable, flexible option for undergraduate and graduate degrees.
Free Online Assessment
Is online learning right for you? Take the assesment below to find out.

Learn More
15

years of consecutive enrollment growth

1

In undergraduate teaching - us news
I AM READY TO APPlY TO ORU ONLINE
EARN YOUR DEGREE AT ORAL ROBERTS UNIVERSITY
Contact Us
Email
Find out more about online learning at ORU by emailing us at online@oru.edu.
Call Us
If you want to call and learn more about Online Learning at ORU, call 918.495.6363.
Request Info
Want more info about our Online degree programs? Click the button below!