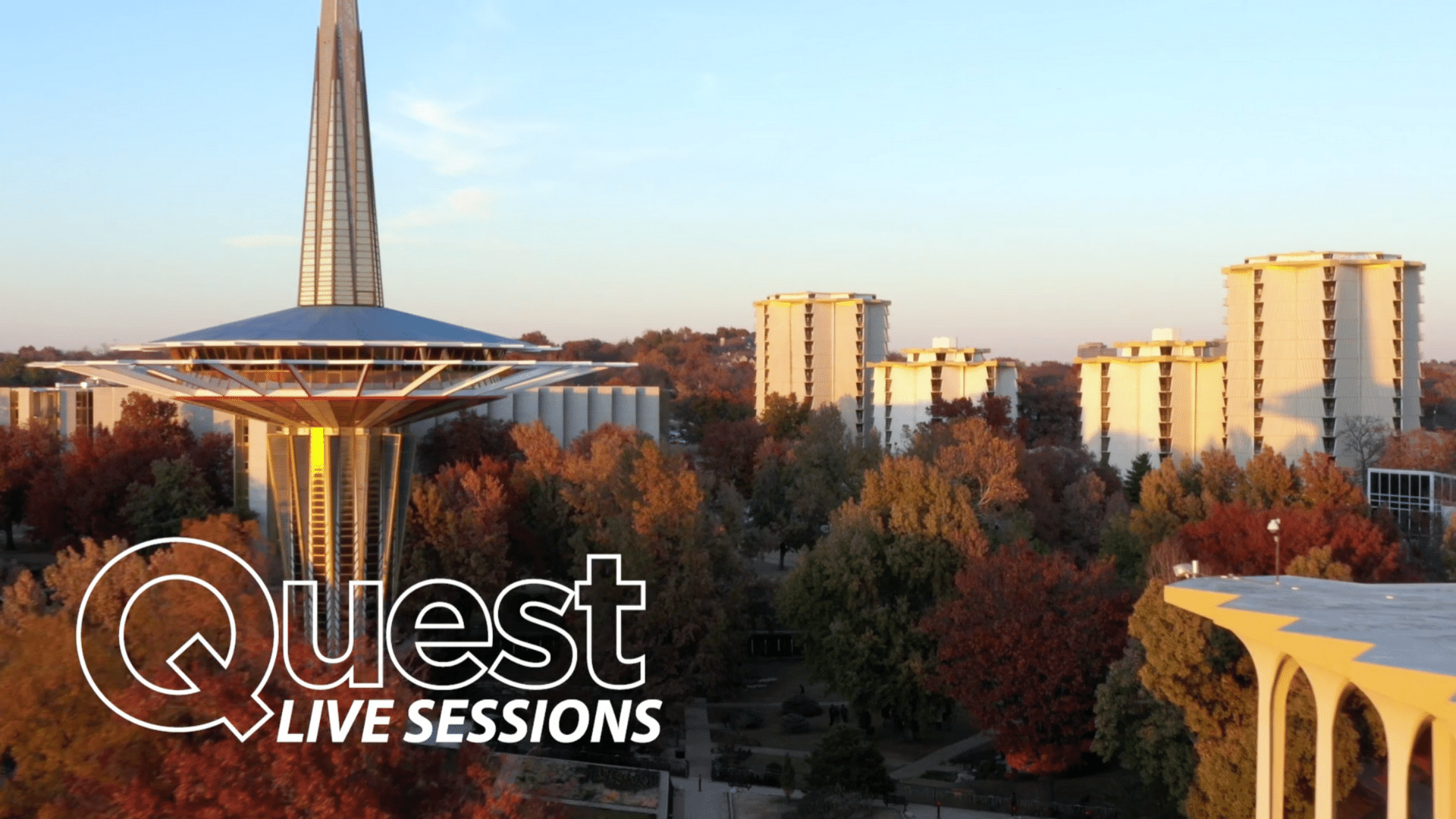 QUEST LEADERSHIP WEEKEND
2020 - 2021
As new information regarding COVID-19 continues to evolve, ORU is closely monitoring and maintaining federal and state standards related to the pandemic. In order to uphold the safety of our ORU community and guests, all group events are under consideration and subject to rescheduling.
Interested in visiting campus now? Schedule a personalized Eagle Day!
PRICING
Student Registration: $75 per student
Parent/Sponsor Registration: $25 per parent or sponsor
Pricing includes all meals, entrance to events and overnight lodging (overnight visits are for guests ages 15 - 23 only).
What You'll Experience
Secure Your Scholarship Offer*
Learn About Degree Programs
Receive Financial Aid Advice
Check Out Classes
Stay Overnight in the Dorms
Take a Campus Tour
Experience Chapel
Meet Professors
Meet Your Enrollment Counselor
Enjoy On-Campus Meals
Hang Out with Current Students
Enjoy an All-Campus Event
Create Your 1st Schedule*
Select a Room and Meal Plan*
Get a Transfer Evaluation*
Audition for a Talent Scholarship*
Meet Your Roommate*
Take Your Student ID (Eagle Card) Picture*
Get ORU Gear
Friday Schedule Overview
Check-In (Morning)
Meet Your Team Captain
Connect Fair: Explore academic programs and departments.
Campus-Wide Chapel
Lunch
Afternoon Activities: Class visits, talent auditions, campus tours, and more.
All-Campus Event (Evening)
Saturday Schedule Overview
Brunch Event
Afternoon Activities:* Enrollment counseling, select housing, create your class schedule, take a picture for your Student ID (Eagle Card) and more.
Check-Out (Afternoon)
*These activities are only for high school seniors and transfer students. We offer alternative activities for high school sophomores and juniors.
To access the full weekend schedule from past events, please click below:
Student Schedule Parent Schedule


About the Quest Whole Leader Scholarship
If you are accepted to ORU for the coming academic year, then you have been considered for a Quest Whole Leader Scholarship.* By attending a Quest Leadership Weekend, you will secure your scholarship and be considered for a potential increased amount. Scholarships are awarded to eligible prospective students who meet the following criteria:
Be admitted to ORU for the Fall 2020 semester—

Start Your Application

.
Must submit the Enrollment Fee for the Fall 2020 semester—Submit the Enrollment Fee.
Complete your Quest Profile—Instructions for submitting the Quest Profile will be emailed upon acceptance to ORU.
Physically attend a Quest Leadership Weekend.
You Quest Profile plays an important role in determining your scholarship offer. For this reason, your Quest Profile will need to be complete before arriving on campus for a Quest Leadership Weekend.
*Students who receive athletic aid at ORU due to participation in NCAA Division 1 Athletics are not eligible for Quest Whole Leader Scholarships.
HAVE QUESTIONS ABOUT Your Upcoming Visit?
For directions, parking instructions, a campus map, and more, connect with us at 918.495.6165 or campusvisits@oru.edu.