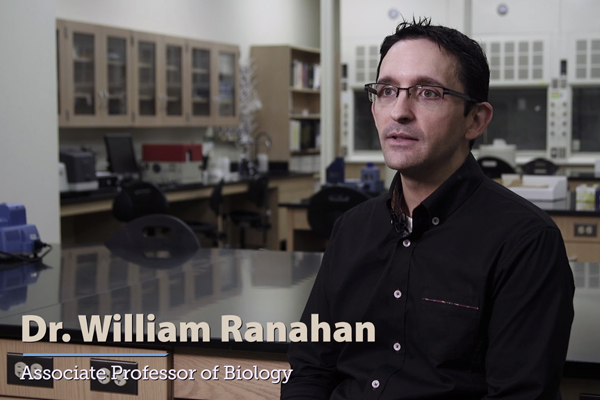 Exploring God's Creation from a Scientific Perspective
The ORU College of Science and Engineering encompasses five departments: Behavioral Science, Biology and Chemistry, Computing and Mathematics, Engineering, and Health, Leisure and Sport Science. Through its own unique approach, each department gives you the opportunity to discover God's natural world and thereby enlarge your Christian worldview. Rarely will you find such an opportunity to receive a Christ-centered education in what are often considered difficult degree areas while surrounded by such cooperative, caring, and intellectually inquisitive students and faculty.
Interesting facts about the College of Science and Engineering include:
Over the past 10 years, we have had an overall acceptance rate into medical schools of 68% compared to the national acceptance rate last year of 45%. Our students with a GPA of 3.6+ had an acceptance rate of 86%, and the acceptance rate of our honor students was an impressive 99%. Our graduates have attended over 80 medical schools.
You'll be taught by professors who are exceptional scholars and dedicated classroom teachers. All are recognized for academic excellence and have experience working in the field. Many have active research projects underway.
You'll enjoy small classes that allow you to get to know your professors well and benefit from one-on-one attention. The average student to professor ratio in our classes is 13:1.
Our faculty research includes studies in high-performance computing, data science, open science, nanotechnology, plasma physics, mathematics education, aquatic biology, marine biology, human anatomy and physiology, neuroscience, environmental stewardship, entomology, bioethics, immunology, microbiology, molecular biology, genetics, histology, fluid dynamics, image processing, and wireless communication.
You may have the opportunity to participate in research with a faculty member and share your insights when it is presented in the classroom.