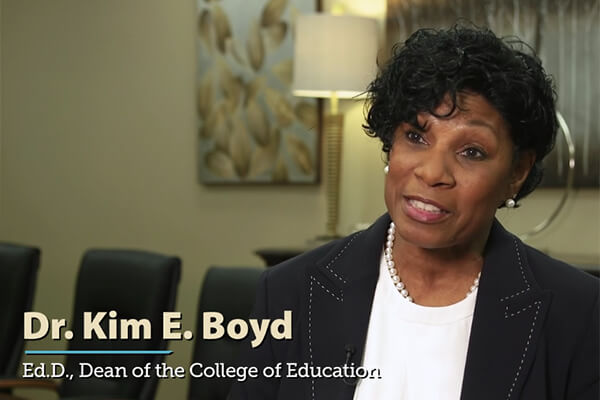 We believe in transforming society—one student at a time.
As a professionally prepared, Spirit-empowered educator you will be uniquely equipped to have a positive impact on student learning on day one.
A degree from the ORU College of Education will equip you with the professional skills and credentials to teach and to lead in public, private, and Christian schools in the U.S. and internationally.
The College of Education offers 14 undergraduate teaching programs, 3 master's level programs, and 4 areas of focus in doctoral studies aligned to national and state standards.
Our award-winning programs have earned the highest level of national accreditation—a mark of quality and broad acceptance of your credentials.
Dynamic partnerships with urban and suburban school districts provide rich experiences in a variety of multicultural, multilingual settings.
100% of recent graduates are employed in education or pursuing additional degrees.
Our first-year teacher mentoring program for graduates in elementary and secondary teaching is nationally recognized for innovation and effectiveness.
Undergraduates have the potential to fast-track into a master's program, earning up to 12 graduate credits at no additional cost.
Faculty are committed to your success, integrating faith and learning, and exemplifying Spirit-empowered professionalism.