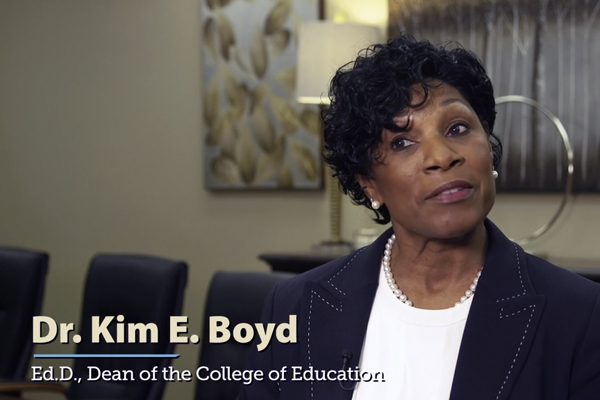 Oral Roberts University College of Education: Sending Forth Transformed Educators Ready to Make a Difference
According to the National Center for Educational Statistics, America's schools will need at least 2 million additional teachers in the next 10 years. As a student in ORU's College of Education, you will be well prepared to help meet this challenge. Our school is committed to helping you become not only an exceptional teacher, but also a professional with a highly developed Christian worldview.
The ORU education program has earned the highest level of NCATE accreditation. Our whole person assessment program documents your progress while you are working toward teacher certification is one reason the accreditors - and school districts - hold the ORU education program in such high regard. We also have a record of 100 percent passage of the three teacher placement tests required in Oklahoma. It is no surprise that nearly 100 percent of our graduates find employment in public, private or Christian school immediately after graduation.
Our technology lab complete with electronic white boards, computer programs that are ideal for lesson plan and PowerPoint creation as well as other technological aids for teachers.
Practicums in area schools that provide hands-on classroom experience.
The cohort student teaching system which integrates student teaching with 2-week sessions back on campus for additional training and advice specific to your student teaching experience.
Small classes that allow greater interaction with professors to maximize learning.
An education program that is one of the few in the state of Oklahoma that allows you to earn dual certification in early childhood, elementary education or special education.