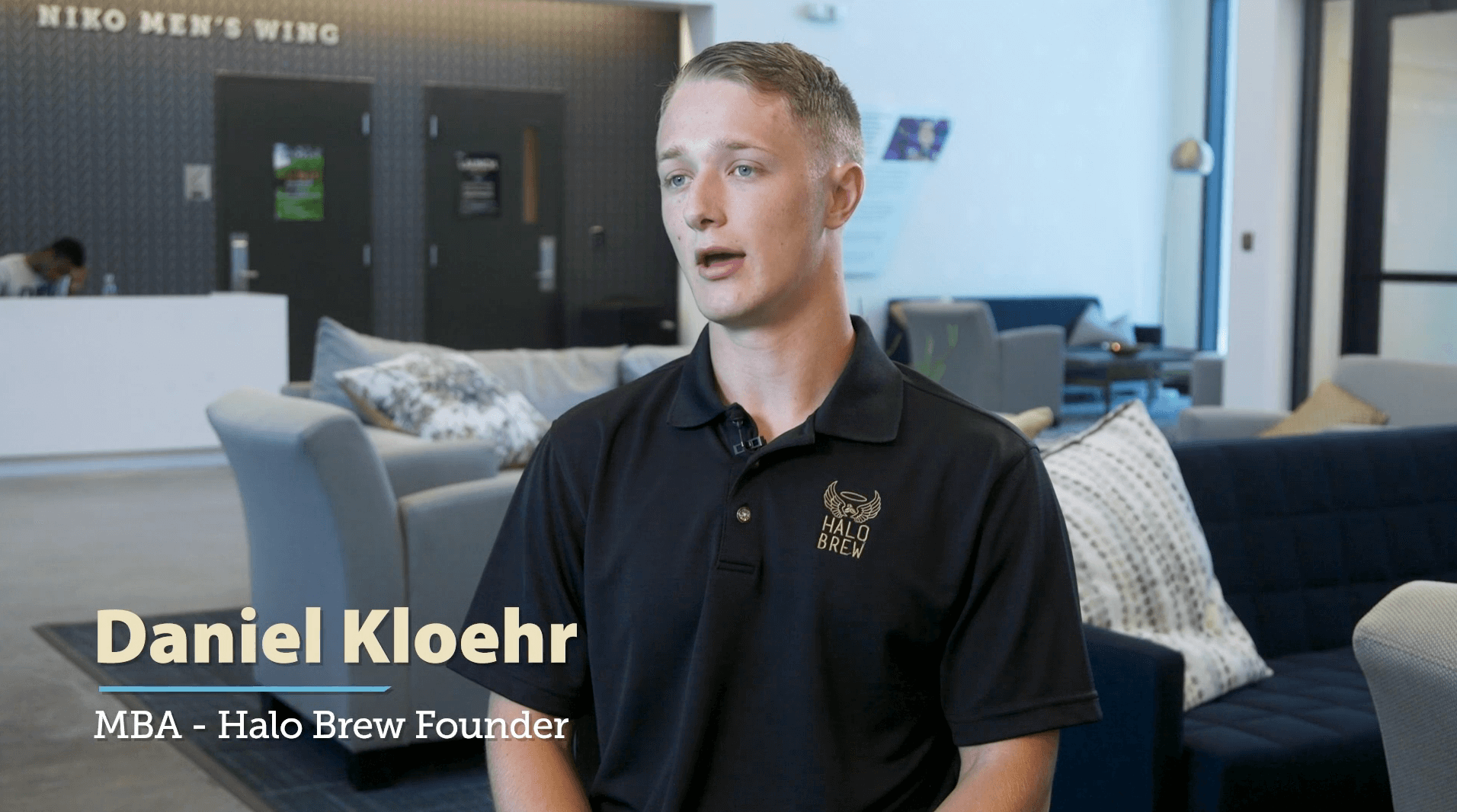 ABOUT ORU'S FAST TRACK PROGRAM
If you're currently enrolled full-time as a junior or senior, ORU's Fast Track program is your opportunity to test out graduate school and start a master's degree early. With Fast Track, you can complete up to 12 hours of graduate course work as an undergraduate student…with no additional cost!
ORU offers several graduate programs in Business, Education and Theology. By enrolling in the Fast Track program, you'll be able to register for up to 6 credit hours of graduate level courses in any given semester or 3 credit hours in any summer session.
HOW CAN I ENROLL IN FAST TRACK?
Applicants must be enrolled as a current junior or senior at ORU. A minimum amount of credit hours may be required depending on the graduate school.
Applicants must have a current undergraduate GPA of 3.0 or higher.
If this is you, complete the easy Fast Track application online in as little as five minutes on your mobile device, tablet or computer!
After you've applied, your application will be processed and a Graduate Enrollment Counselor will contact you with a decision soon.
PERKS OF ORU'S FAST TRACK PROGRAM
1. IT WON'T AFFECT YOUR UNDERGRADUATE DEGREE.
Graduate courses completed through the Fast Track program cannot be used to fulfill undergraduate courses and requirements. In addition, your graduate GPA will stay separate from your undergraduate GPA.
2. YOU CAN SAVE MONEY.
Through the Fast Track program, you can save up to $15,000*. As a full-time undergraduate student, you're not charged extra for taking between 12 and 18.5 credit hours during the fall and spring semesters. Your tuition cost stays the same! With Fast Track, you can use those free credit hours to take one or two graduate courses every semester.
*Total savings is based on completing 12 graduate credit hours at ORU according to 2018-2019 direct and indirect costs.
3. YOU CAN SAVE TIME.
Absolutely! You can finish at least one semester of graduate work before finishing your undergraduate degree. That's 15 weeks, or 2,520 hours to be exact…imagine what you can do with all that extra time! Because of the Fast Track program, many ORU students are able to complete their undergraduate AND graduate programs in as little as 5 years!
4. YOUR CREDITS WILL TRANSFER.
All of ORU's graduate schools are fully-accredited, so you can transfer up to 6 credit hours from ORU's Fast Track program to a graduate school at ORU with the same accreditation.
5. YOU'LL EXPERIENCE A SHORTER APPLICATION PROCESS.
Once you're ready to apply to graduate school after you've participated in ORU's Fast Track Program, not only will your application fee be waived, but so will one or more of your recommendations, depending on the graduate school you choose. Plus, your transcript will automatically be generated from the Registrar's Office.
Have questions? Contact us by calling 918.495.6518 or by emailing gradadmissions@oru.edu.