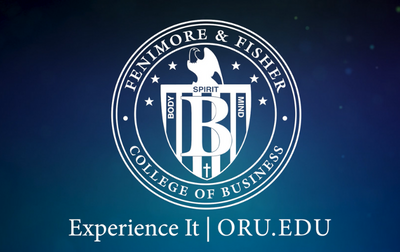 Preparing Tomorrow's Outstanding Business Leaders
When you enroll in the ORU Fenimore & Fisher College of Business, you become part of an elite group of students and educators. We offer a broad range of undergraduate and graduate degrees tailored to today's most in-demand areas of concentration. Our faculty includes professors who are not only outstanding teachers but also experienced as company presidents, international marketing executives, CPAs and entrepreneurs.
Our small classes allow you to receive one-on-one attention from your business professors that is simply not available in most programs of this stature. In addition, you'll have opportunities to participate in activities such as Enactus (formerly Students in Free Enterprise/SIFE), which encourages students to put their business skills to work on local, regional and national projects and compete for national recognition.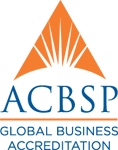 Our business graduates are well respected in the industry. Several of the recently graduated classes ranked in the 95th percentile on the National Field Test that determines whether students know what they should when they have completed their undergraduate business program.
ORU's Fenimore & Fisher College of Business is accredited at both the baccalaureate and graduate level by the ACBSP. The ACBSP specialized accreditation only applies to programs offered by the Fenimore & Fisher College of Business and does not extend to other programs that utilize names like Administration, Leadership and Management offered specifically under the basic Higher Learning Commission accreditation of the University. The Sports Management, Organizational Leadership and Education Administration degrees offered in other ORU colleges are not accredited by ACBSP. ORU is currently asking that the online majors in Financial Management and Human Resource Management be added to the Accreditation. The Entrepreneurship major will be submitted once there are graduates to assess.
If you are looking for a strong academic program taught by well-qualified professors with a purpose-driven approach to business education, you'll feel right at home in the ORU Fenimore & Fisher College of Business.