F&FGSB Capital Markets Trading Floor
The Fenimore & Fisher Graduate School of Business is proud to offer a Capital Markets Trading Floor as the newest addition to the Graduate Finance Program. This cutting-edge classroom has been developed hand-in-hand with a student-managed investment fund and a Practicum in Portfolio Management to train future financial leaders for the current business environment.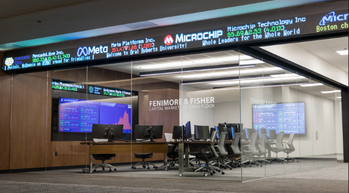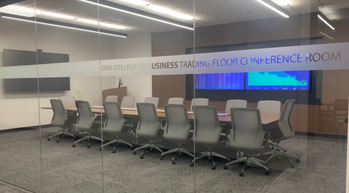 Student-managed Investment Fund
A student-managed investment fund has been established through a generous donation that will provide students with the ability to invest money and make real-time trades in the stock market. Students will evaluate economic and industry data to build a stock portfolio using the S&P 500 as a benchmark. Students will be prepared to make decisions under the direction of faculty advisers and the oversight of an advisory board.
Practicum in Portfolio Management
The Practicum in Portfolio Management is designed to equip our student managers with the hands-on experience needed for careers in finance, banking, investments, and money management. The Capital Markets Trading Floor will serve as a hands-on learning environment for this practicum, where students will be taught how to manage equity portfolios from investors in industry. Using state-of-the-art investment tools, such as Bloomberg and Factset, students will be trained to transition seamlessly from the classroom to the marketplace.
To learn more about this opportunity to advance your skills in the finance industry, please contact the chair of the Fenimore & Fisher Graduate School of Business for more information about the enrollment requirements for this class!
Chair of the F&FGSB
Dr. Jonathan Wiley
jowiley@oru.edu
918-495-6491