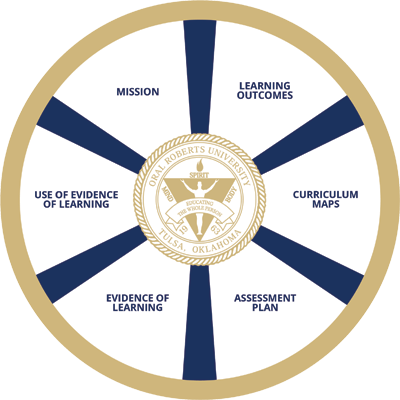 Excellence in Education. Excellence in Christ-Like Character.
The College of Business cultivates vibrant engagement with students preparing them to meet the challenges of the global business community. Our faculty, known in industry for their depth of expertise and practical insight, form strong relationships with students—mentoring and nurturing the values that are critical in future leaders. We're shaping and inspiring students in a strong Christian community--forging innovative, forward-thinkers to address business challenges in today's dynamic marketplace.
Highlights of Recent Accomplishments
For the undergraduate Major Field Test, our students recently scored cumulatively in the 90th percentile or better in Accounting (90%), Economics (91%), Finance (95%) and Management (99%).
Program Offerings
The College of Business offers the following undergraduate majors: Accounting, Business Administration (residential and online), Finance, International Business, International Business and Ministry, Management, Marketing and Quantitative Business Administration.
The College of Business offers the following graduate majors: MBA, LMBA (online)