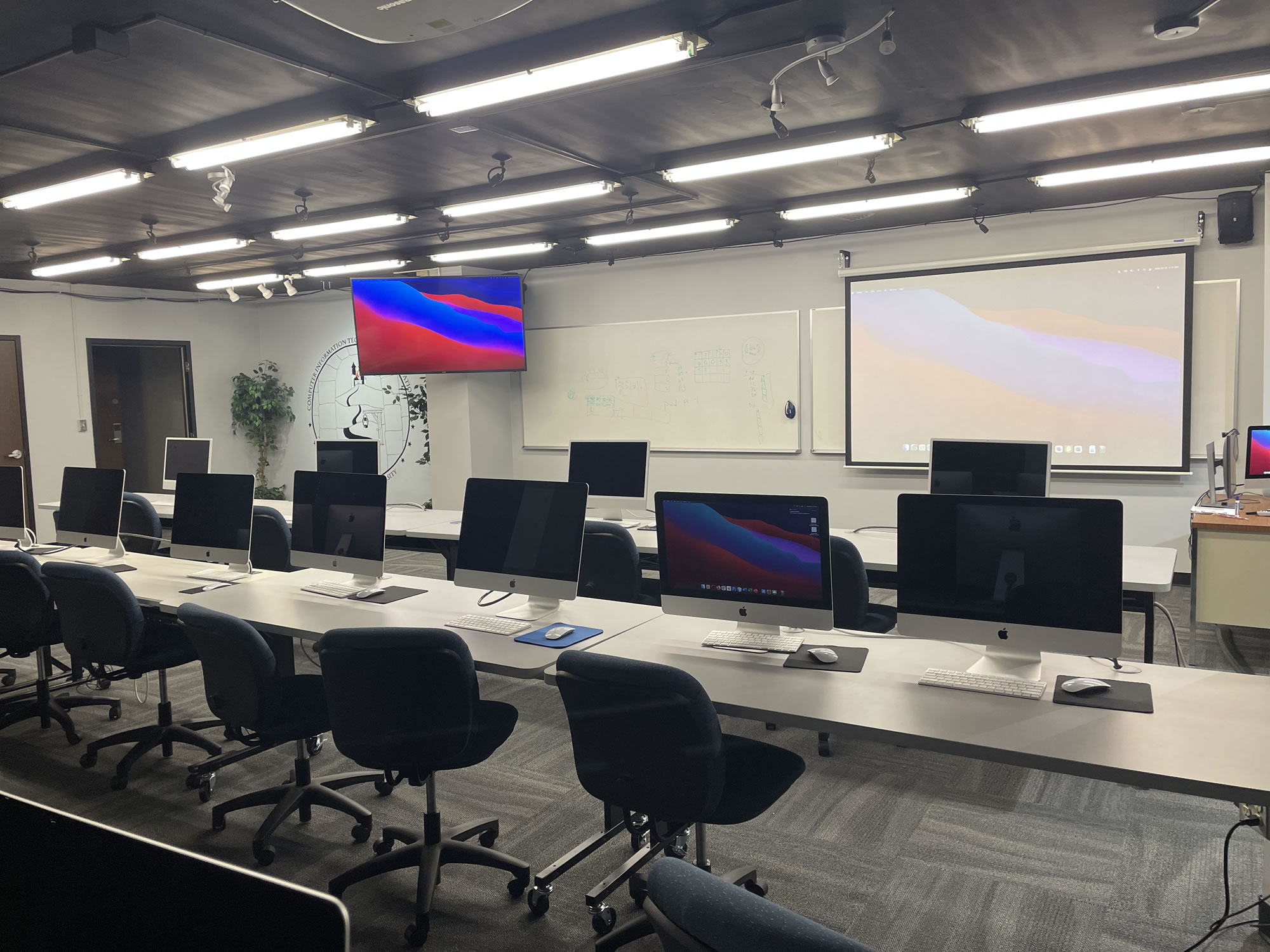 Opened in 2017, ORU's Computer Information Technology and Innovation Lab (CITILab) was the first space designed exclusively for computing courses and research. Designed by Dr. J. Bryan Osborne in the Computing & Mathematics Department, it follows a philosophy of "Dream, Discover, and Do." The lab provides space for computing majors to work both individually and collaboratively to address a multitude of computing challenges, a modernized classroom for instruction, as well as access to hardware and software platforms with which to construct solutions.
The lab contains work areas with whiteboards and large screen monitors for students to discuss ideas, as well as workbenches for constructing specialized physical computer systems to solve today's evolving IT problems. The CITIRack contains enterprise level servers available for students to practice operating system, database, webserver installations and implement complete application solutions. The CITILab also hosts the ORU C&M Mac Lab, where courses including Mobile Application Development, Introduction to Game Design and Development, and UNIX System administration are taught. The AR/VR Station provides students access to augmented and virtual reality technology.
The CITILab also provides a place for the ORU Student Chapter of the ACM to meet and hold events.