Campaign
Oral Roberts University is redefining leadership in the 21st century through a new campaign to continue the university's aggressive growth.
"ORU is focused on developing Spirit-empowered leaders and to do that, we must keep growing and expanding our campus, giving our students unique opportunities to lead all over the world." –Dr. William M. Wilson, President
Our Whole Leaders for the Whole World campaign will take leadership development to an entirely new level. This campaign and what comes after it will enable us to add innovative academic programs (both on-campus and online), enroll students from every nation on earth, boost our faculty's teaching strengths with more resources, and continue to transform our Spirit-empowered whole person education model through creative use of new technologies.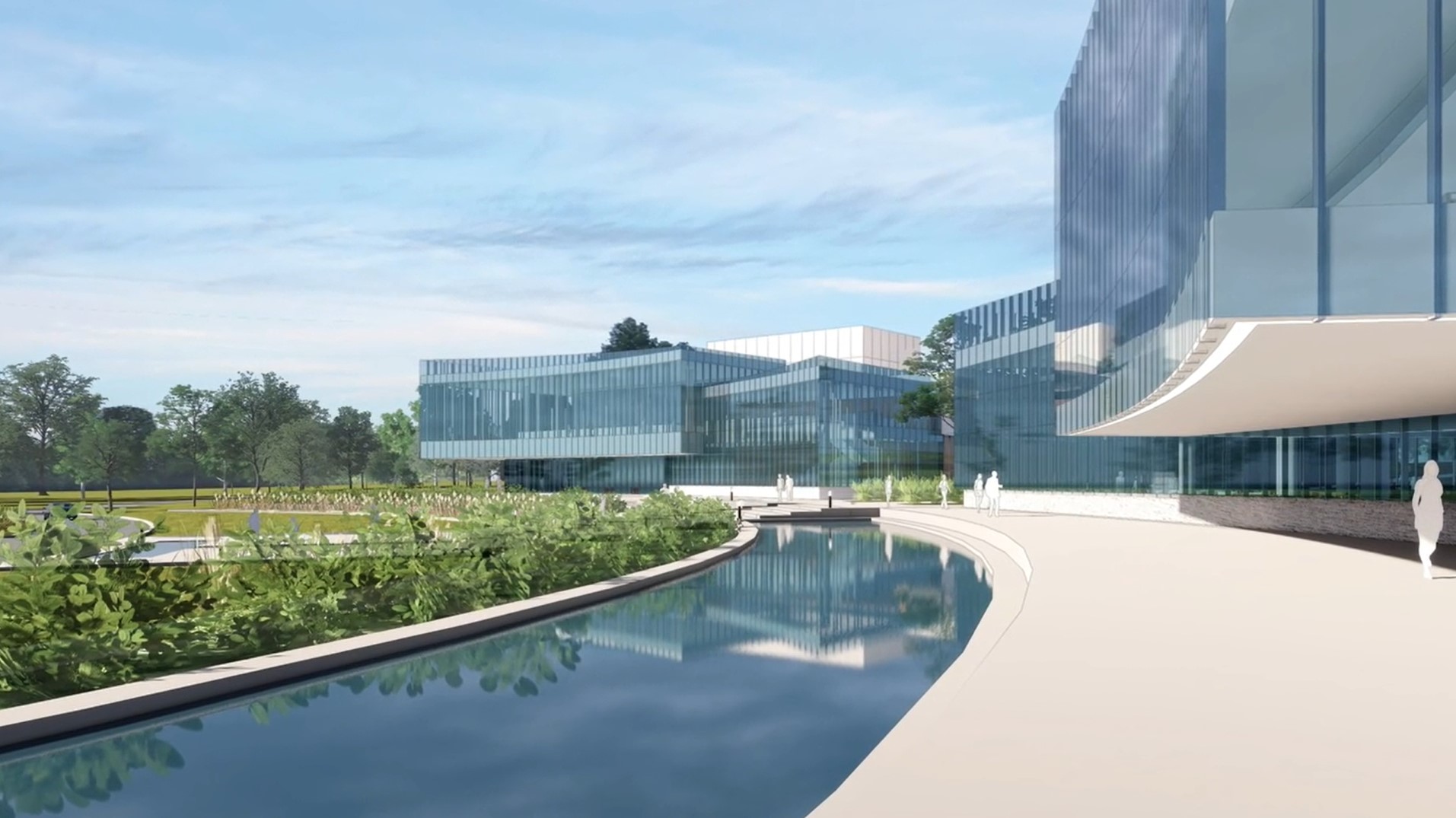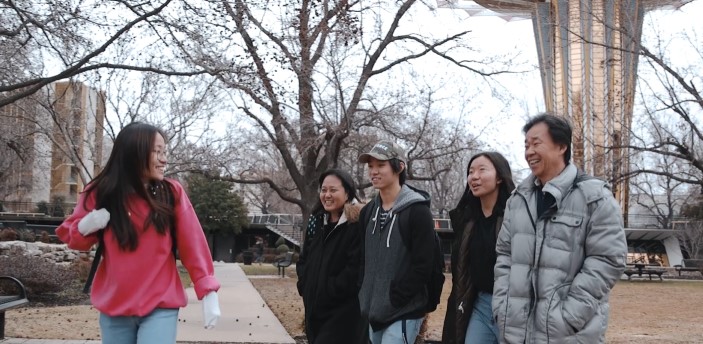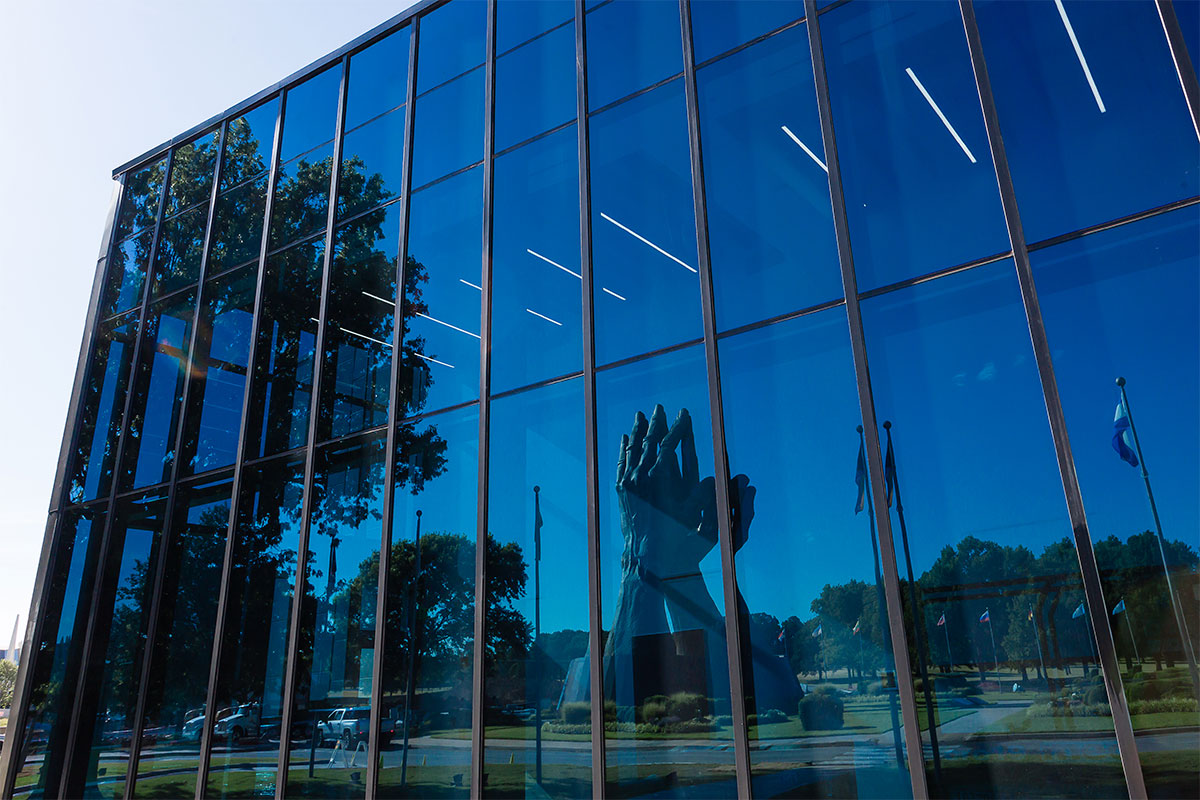 WELCOME CENTER
Exciting news! The dedication and ribbon-cutting ceremony took place on Wednesday, September 14, 2022. This marks the grand opening of the new Welcome Center. Located on the south side of ORU's Avenue of Flags entrance, the center is now ORU's "front door" – the place to welcome visitors, arrange tours, serve veterans, and provide guests with more information about ORU's rapidly expanding campus. Read more.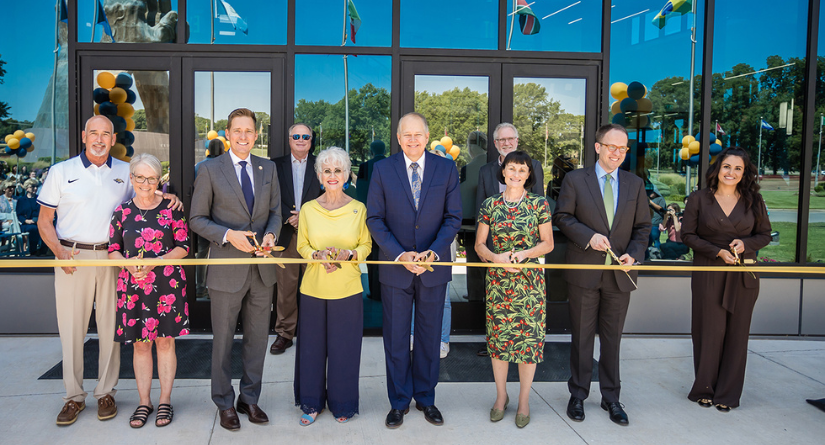 Pictured (left to right): Lead Donors Jim and Donna Stuck, Lt. Governor Matt Pinnell, Trustee Gordon Helm, Trustee Dr. LaDonna Osborn, ORU President Dr. William Wilson, First Lady Lisa Wilson, Alumni Board Chair Cory Nickerson, Tulsa Mayor G.T. Bynum, and Assistant VP of Enrollment Management (Residential) Alison Vujnovic.
April 14, 2021 was the day that ORU broke ground for the Welcome Center. President William M. Wilson and First Lady Lisa Wilson were joined by ORU administrators, David Short (Managing Principal, KSQ Design), the Student Association president, and the alumni who made the lead gift for the Welcome Center: Jim and Donna Stuck.
The Admissions team will have offices in this state-of-the-art building. Prospective students will be able to meet with Admissions counselors, arrange to take campus tours, and learn more about how ORU is developing whole leaders for the whole world.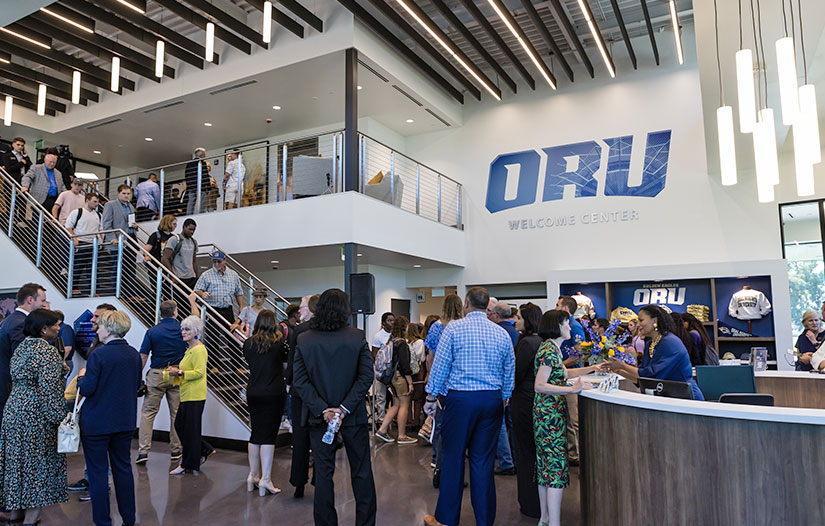 ORU is also committed to creating an environment that makes our veterans feel at home. A Veterans Experience, situated inside the Welcome Center, will give veterans their own space as well as access to information they need when it comes to earning a degree, adjusting to campus life, and securing employment after college.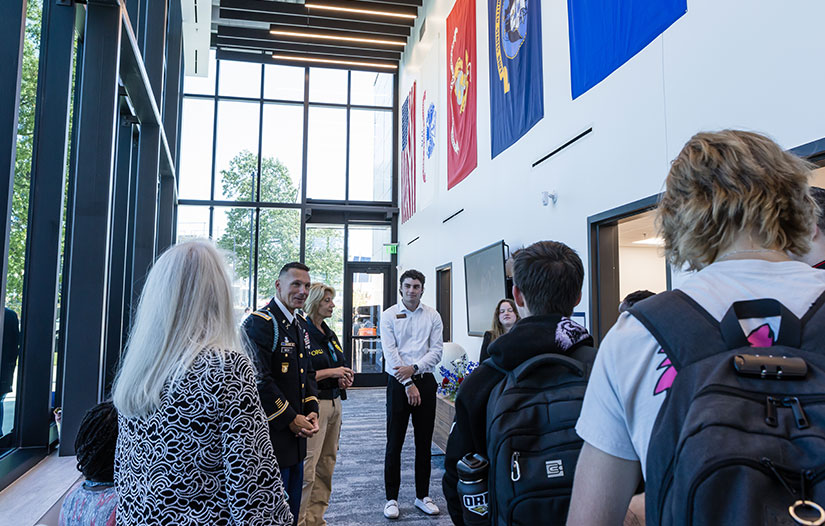 The Welcome Center will offer an outstanding introduction to ORU—a university "founded on the Holy Spirit" that relies on Him in developing Spirit-empowered leaders for the 21st century and beyond.
---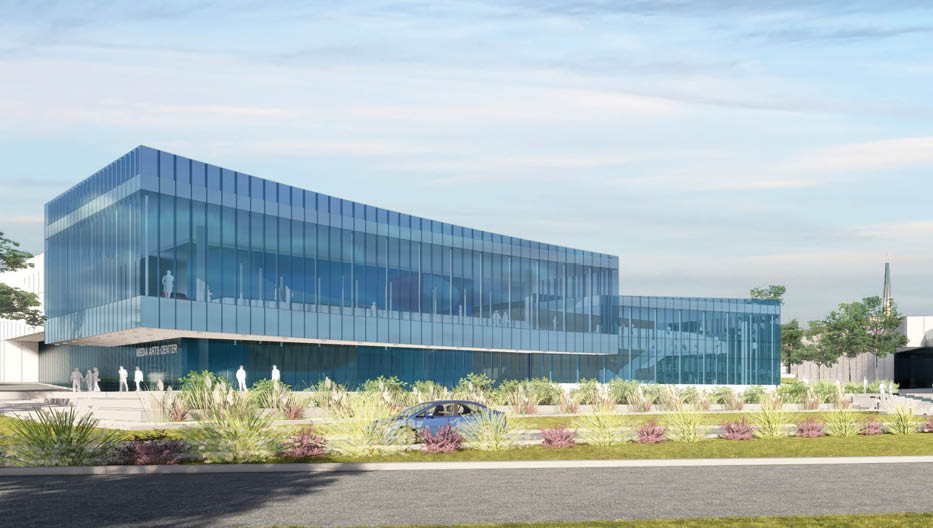 MEDIA ARTS CENTER

The spectacular Media Arts Center (MAC) will bring together students and faculty from the music, theatre, dance, worship arts, and media programs—creating a synergistic relationship that will open up new opportunities for valuable collaboration.
The MAC will have designated collaborative learning spaces, performance halls, practice rooms, state-of-the-art technology and lighting, dance studios, a sound stage for film, a proscenium-style theatre, and a black box theatre. As a multipurpose space, the MAC's programming will include lectures, concerts, recitals, theatre productions, and dance performances. Entertainment and education will coexist beautifully.
At the MAC, students will be equipped to impact the entertainment industry in ways that make a difference for the kingdom of God. They will also have the knowledge, tools, and creative instincts to elevate worship programs in the church.
---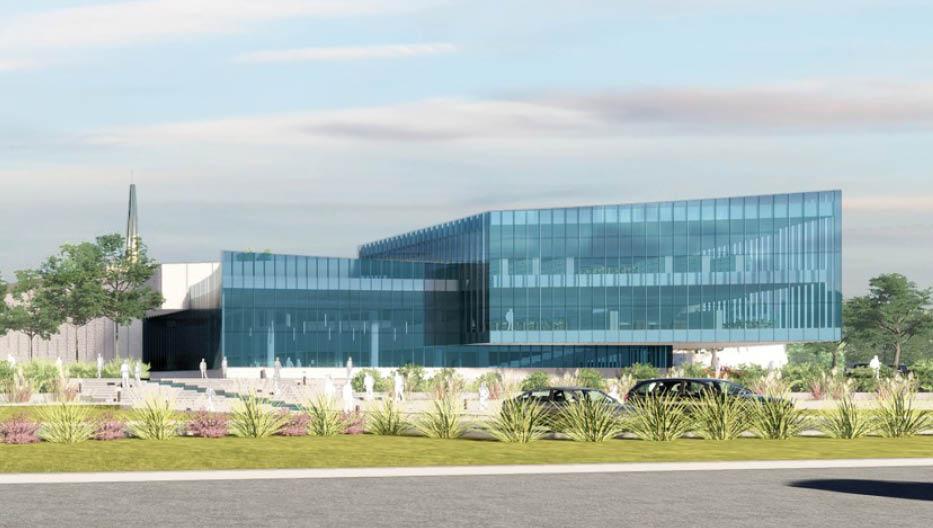 the j. d. mckean LIBRARY
ORU's beautiful new library will offer students contemporary resources and technology. In addition to the standard print items, there will be kiosks for checking out materials, an expanded, state-of-the-art digital database with tens of thousands of materials on every pertinent subject from all over the world, a Creativity Lab, multimedia stations, and individual and group study areas. As the ways information is accessed and used have changed, so must the modern library be an updated place for information discovery and retrieval.
The Holy Spirit Research Center (HSRC) will also be located in the library building. The HSRC, started in 1962, now houses one of the largest and most comprehensive Pentecostal-Charismatic and Holy Spirit collections in the world.
This new facility is named for Dr. J. D. McKean, the lead donor. It will equip our students with the learning resources they need to cultivate and develop the leadership giftings within.
---
The Mike Carter Athletic Center
ORU Athletics is expanding! The new $15 million Mike Carter Athletic Center is under construction on the south side of Mabee Center and scheduled to open in February 2023. Inside the three-story building will be two regulation basketball courts, an expansive strength and conditioning space, team meeting rooms, staff offices, an ORU Hall of Fame presentation, and accommodations for the ELI Academic Learning Center.
---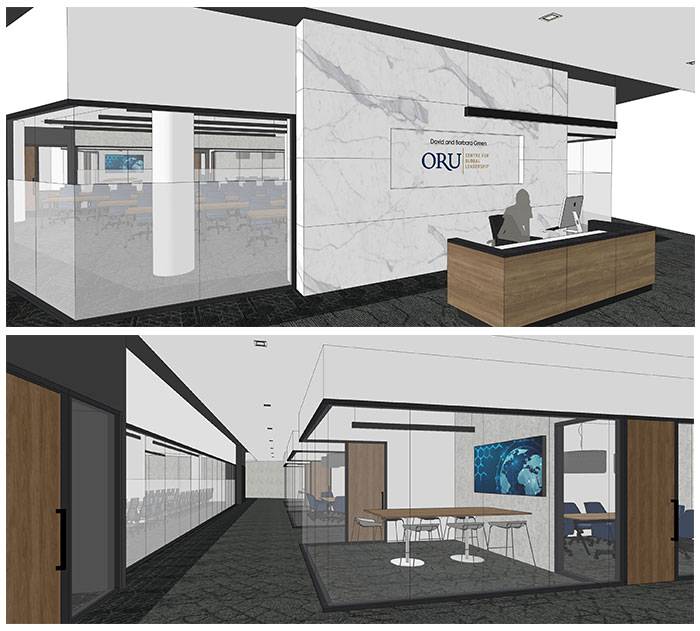 the David and Barbara Green CENTre FOR GLOBAL LEADeRSHIP
The new David and Barbara Green Centre for Global Leadership will be located on the 4th and 5th floors of the Learning Resources Center, where it will serve as a hub for leadership development across the university. As a result of what students learn and experience in this space, they will be prepared to discover solutions to the world's greatest challenges. The center will advance "spiritual intelligence" in these future leaders; establish a global network of Spirit-empowered leaders across key sectors of society; and communicate whole person, Spirit-empowered leadership research and insights. Students from all over the world will have the opportunity to earn Spirit-empowered Global Leadership certificates and degrees.
---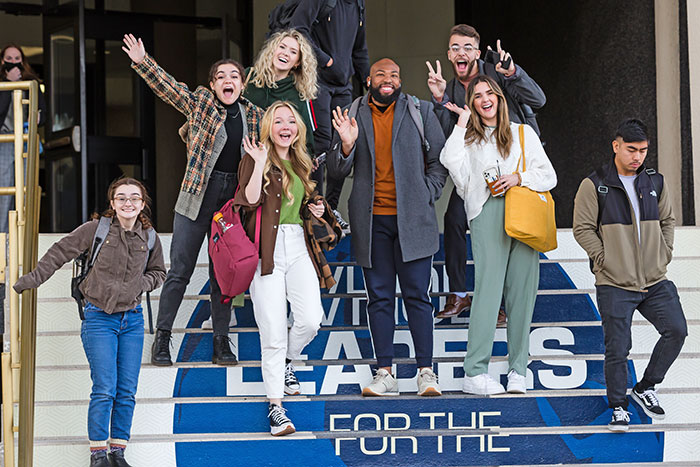 Annual Fund
ORU is a place where we all made some great memories—in class, chapel, the dorms, the intramural fields, on retreats, and at social events. Now, we are calling all ORU alumni to help today's students enjoy an environment where they can make special memories of their own. It can happen when you support the ORU Annual Fund.

Our Annual Fund impacts ORU in multiple ways. It provides safety measures for our students, faculty support, technology upgrades campus-wide, improvements to buildings and grounds, and so much more. Generous donors like you can make a huge difference.

---
Development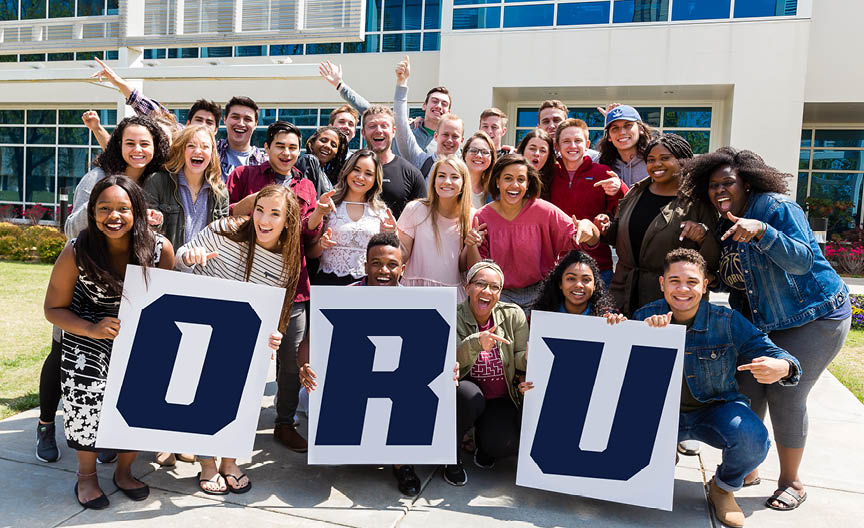 SCHOLARSHIPS FOR LEARNERS FROM EVERY NATION
With the cost of a college education continuing to rise, scholarships are essential—and more frequently than ever, they determine which college a student will choose. The funds raised will allow ORU to continue providing scholarships to all students. One of the university's goals is to have a student from every nation enrolled at ORU.
---
Give
AN INVITATION TO INVEST
We invite you to join us as we develop a new generation of whole leaders for the whole world. A generous donor will match every gift for the new buildings with a 3-to-1 match (up to $45 million). That means when you give $1,000, ORU will receive an additional $3,000 for a total impact of $4,000.
How to give:

Text an amount and ORU WLWW to 45777.
Online at oru.edu/give.
Send a check to: ORU Development, 7777 South Lewis Avenue, Tulsa, OK 74171
Wire transfer: Click on this link or contact us at development@oru.edu or 918.495.7220.
THANK YOU!