The Betty Jean Strickland Endowed Scholarship
This scholarship is for single mothers who, while raising their children, want to earn a degree from ORU. The scholarship honors the memory of Betty Jean (B.J.) Strickland (May 11, 1927-September 8, 2017).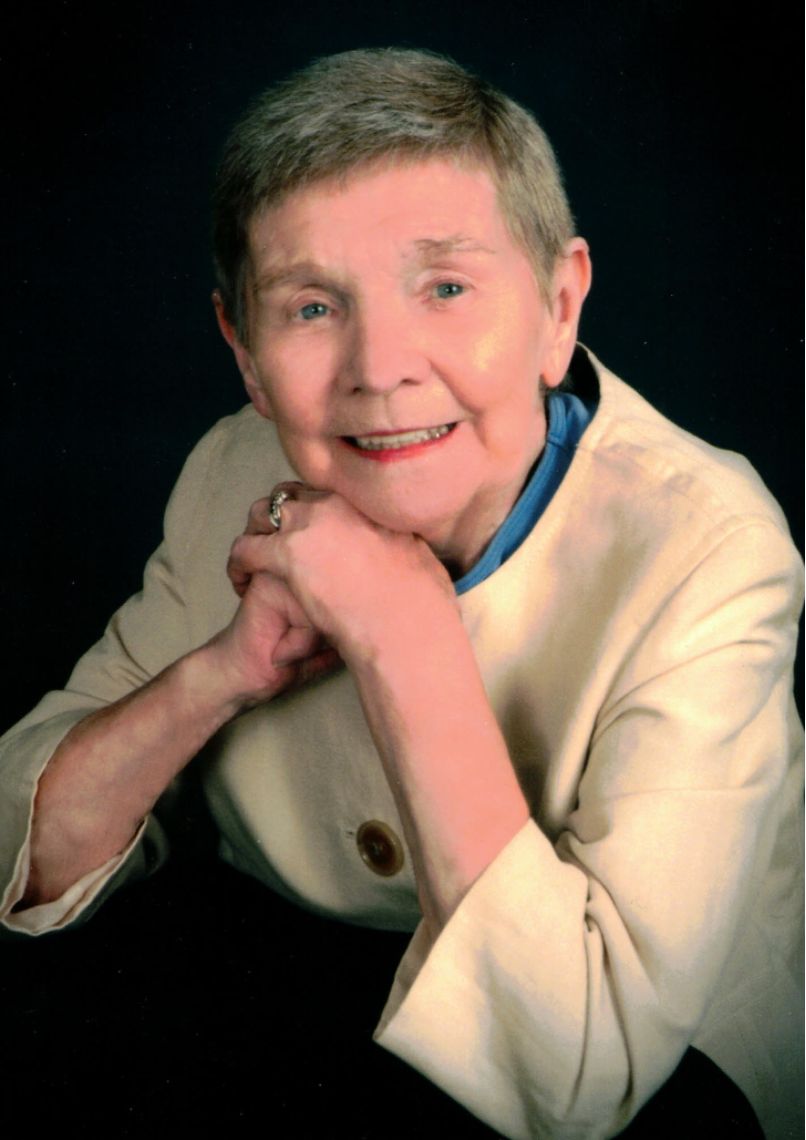 Born as Betty Jean Higdon, she was raised in the small town of Roanoke, Missouri during the Great Depression. However, as a small child, she didn't realize there was a depression, since it was just the way of life back then. Entering college at Central Methodist College in Fayette, Missouri, her studies were focused on Education. She met and married Rogers Strickland and soon quit school to raise their growing family. In 1952, they moved to Tulsa, Oklahoma where in addition to raising children, Betty became the bookkeeper for her husband's construction company.

By the mid-1960s, she found herself divorced and raising six children with little or no child support, the oldest graduating from high school and the youngest barely five years old. Finding a job was hard as no one wanted to hire a divorced mother of six. Eventually, she applied for and secured a full-time position as a bookkeeper with Arthur Young and Company, saying she only had three children. After proving she could do the job, and with the little white lie weighing heavily on her, she confessed to her boss that she actually had six children. Her employment continued there for many years. During these years, her studies in Education allowed her to gain an additional part-time job with Tulsa Junior College (now TCC), teaching a bookkeeping course during her lunch hour. She also started night classes at the University of Tulsa, aiming for a degree in Accounting. She received that degree in 1974; her two youngest children were then 14 and 15 years old. Shortly after, she went to work for First Stuart Corporation as an accountant and remained there until retirement. She was a member of the American Society of Women Accountants and served as its president for many years.

Betty faithfully attended Christ United Methodist Church in Tulsa, shepherding all her children through Sunday school, youth groups, and summer church camps. In her later years, after 30 years of raising six children, she took her mother into her home for another eight years, and then spent more years caring for a schizophrenic adult daughter. For 65 years, she hosted her extended family for Thanksgiving and Christmas. At the meals, she always asked each child, grandchild, and any outlaws present, to express what they were thankful for that holiday! Her gritty, determined faith carried the family until her death.

Her hard work and accomplishments have not been lost on her children. They have grown up to be hard-working, successful, and very grateful to have had such a wonderful mother as a role model.
---
The Jack and Carol Greer Memorial Scholarship
This scholarship honors the parents of Gary Greer (1983 B.S., 1986 MBA). Scholarships are to be awarded annually to sophomore, junior, senior, or graduate students in the College of Business "who exemplify the Joy of The Lord and other characteristics and traits held dear by Mr. and Mrs. Greer."
Jack Greer (1933-1996) was an assistant professor in the ORU College of Business for more than 11 years. He taught Financial Management and Quantitative Analysis. In his pre-ORU days, he was career military: an Air Force navigator who served during the Vietnam War. By the time he retired from the service, he had achieved the rank of Lt. Colonel. He was also involved with the Full Gospel Business Men's Fellowship International, as well as in prison ministry and feeding the poor. After his untimely death in October 1996, he was praised by a colleague in the department, Dr. George Gillen, who said Greer was "an outstanding Christian educator who believed in academic excellence" and "a wonderful role model—but he was also a tough teacher." (Details drawn from the Oct. 7, 1996 issue of The Oracle, ORU's student newspaper.) Greer earned a B.S. degree in 1956 and an MBA in 1965, both from the University of Oklahoma.
Gary Greer says his father was a man of strong character and integrity who was bold in sharing his faith in Christ with others, and a man who placed a high premium on punctuality. His magnetic smile lit up any room he entered and warmed the hearts of those in it. His smile was direct evidence of "the Joy of The Lord" being in his own heart.
Carol (Law) Greer (1934-2018) grew up in Des Moines, Iowa, moved to California after her high school graduation, and met her future husband in Hawaii while she was on a cruise. She and Jack Greer were married in 1960. Carol was a homemaker who devoted herself to her husband and two children, Gary and Lynn. She was also a student of the Bible and a prayer warrior. After Jack retired from the Air Force, he and Carol enjoyed returning to some of the cities where his military service had taken him. When Jack took a teaching job at ORU, Carol spent time working for some doctors at the City of Faith, and then as a prayer partner for the Oral Roberts Ministries. She loved being with her children, grandchildren, and great-grandchildren, and kept in close touch with her best friends. Her son Gary described her as "my rock." Her best friends described her as an authority on scripture relevant to just about any situation. She studied God's Word and showed herself approved.
---
Jan Herrman Eisenberg and Annette Herrman Scholarship in Music Education
"Come, let us sing for joy to the Lord; let us shout aloud to the Rock of our salvation." (Psalm 95:1)
This scholarship was established to invest in promising young lives and to teach them to encourage others to worship the Lord and enrich their lives through the gift of music. It is intended for students in vocal music education, with a preference for women.
Jan Herrman Eisenberg ('76) served as Assistant Director of the University Chorale, and received her vocal music education degree from ORU. She sang in church choirs, and led a singing group that visited prisons, malls, and nursing homes. Later, she directed church musical programs, served on a worship team, played the keyboard, and sang solos. Jan and her husband, Don ('74), had three children, and ultimately four grandchildren.
For Annette Herrman, Jan's mom, music was a significant part of her life as well, as she sang in her church choir for most of her life and played piano and organ.
---
Kurt and Anne Green Endowed Scholarship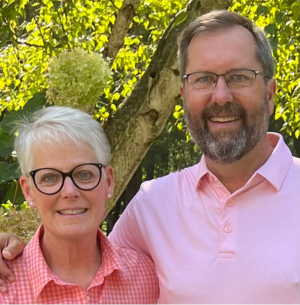 Kurt and Anne are 1980 ORU alumni. They have a desire to help full-time Graduate or Undergraduate ORU students with financial need who are majoring in Nursing, Business, Technology or Computer Sciences. Kurt is the President and CEO of Vetsource, which he joined in 2006 when Sequoyah Technologies, a company he founded in 1999, merged with Vetsource pre-revenue. Previously, he served as CEO of Cimcase International and held several management positions with Fortune 100 firms within the information technology industry. Anne is an Apparel Technical Developer in Global Football (International Soccer) for Nike, Inc., which she joined in 2015. She previously worked as a freelance apparel product designer, graphic designer, and home fashion product designer in Tulsa, OK before moving to the Pacific Northwest with Kurt. They have two adult children, eight grandchildren, and two mini Australian Shepherds. Kurt and Anne enjoy the outdoor activities of the Pacific Northwest; Kurt's favorite is golf, while Anne's favorites are running and hiking.
---
The Frances and Victor Skaggs Scholarship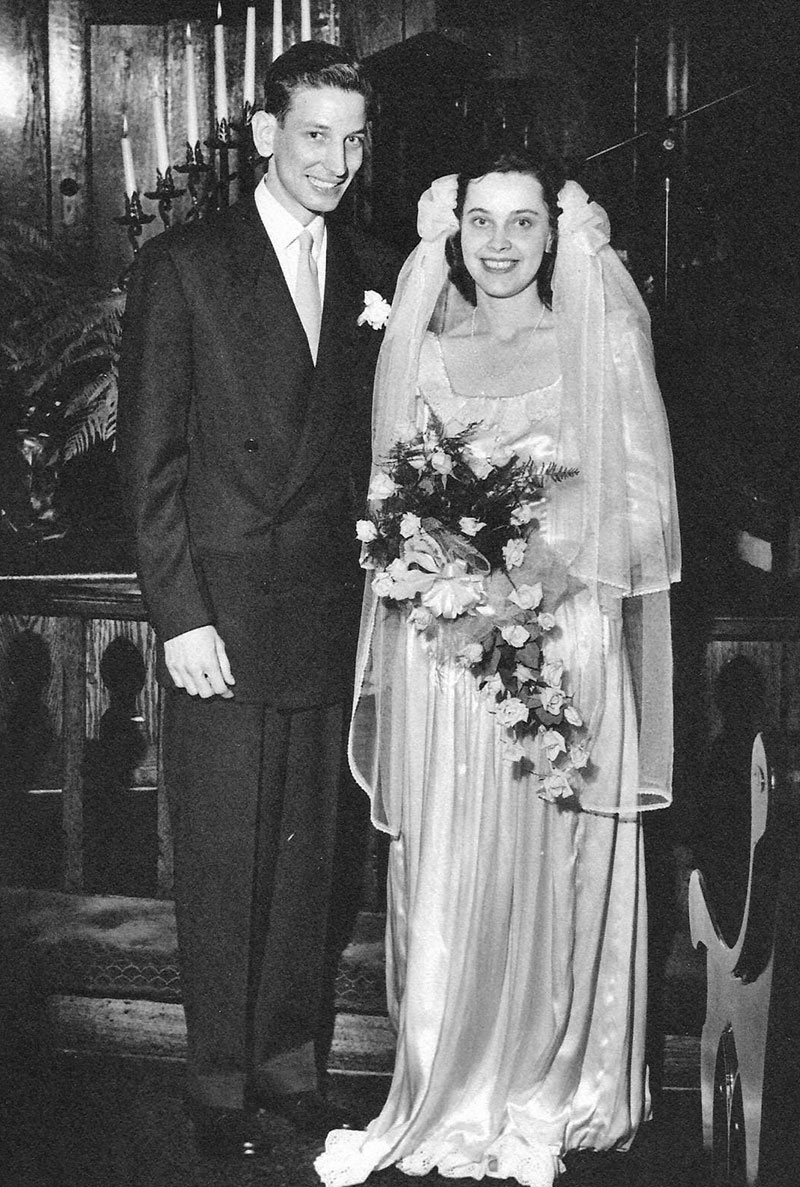 In memory of H.V. and Mary Frances Carder Skaggs
Support for: a Quest recipient from West Virginia from Fall 2018 through Fall 2025
Victor and Mary Skaggs were West Virginia natives for whom education was vitally important. They were children of the Great Depression—their families very poor but hard-working and devoted to the Lord. Victor earned his B.S. degrees at West Virginia Institute of Technology and served as a U.S. Navy officer during World War II. Frances earned a B.A from West Virginia University. After the war, Victor earned his M.A. at WVU in Speech and embarked on a long career in radio and television broadcasting. Frances was a homemaker who, after raising four children, worked in the travel industry. Their daughter, Lynn Skaggs Davis, graduated from ORU in 1977.
---
Vida Mae DeLoach Quest Whole Leader Scholarship Fund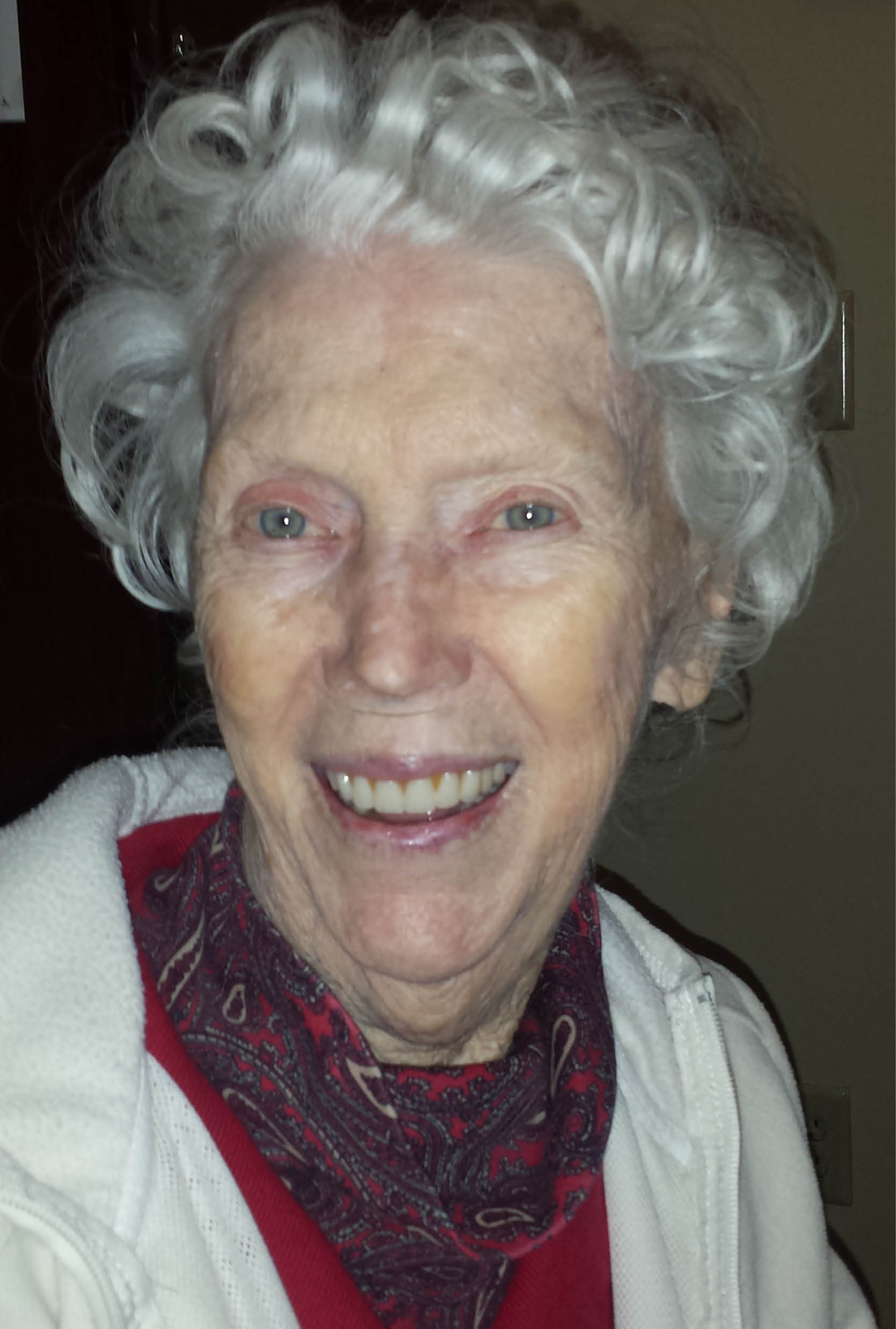 Vida Mae DeLoach was born July 12, 1933, in Saluda, South Carolina, at a time when women were not independent. As a single woman and devout Christian, she carved out a good life for herself. She believed in family, hard work, education, exercise, helping others, and the Lord.
After retiring from 30 years of service at Greenwood Mills in Greenwood, South Carolina, Ms. DeLoach graduated from a local beauty college and opened a beauty salon. There she shared the gospel with her clients and friends.
Ms. DeLoach always had a smile on her face and the love of Christ in her heart, as well as a helping hand and/or a kind word. She was a woman with a true Christian heart.
This was her favorite poem:
But this I ask O God!
In this vain world where sin and sorrow dwell, where toils and cares disappoint and break men's hearts, and Satan's darts are hurled.
I do not ask that all go well with me, that I have no scars that tell of wounds from battles fought or disguised Satan's fierce onslaught.
But this I ask in all sincerity: Let me forever dwell in Thee, Dear Lord. In all life's tasks, reveal through me thy purity, thy steadfast amid the stormy blasts. Thy courage to endure throughout eternity: O Christ, to be like thee.
John G. Hipp
---
Auguste Elise Johnson Quest Scholarship
Auguste Elise Johnson was born in Kitzingen, Germany, on Feb. 28, 1928. She was the eldest of nine children and helped to raise and nurture her siblings. The skills she learned in high school and trade school (sewing, knitting, crocheting, cooking, baking, etc.) prepared her for her role in life as a loving and giving homemaker. After her first husband, Eduard H. Renner, passed away, she worked diligently for many years, providing for her children. Later, she met and fell in love with Leroy Johnson, who served in the U.S. Army, and realized her dream of living in the United States.
On Dec. 9, 2018, as her family prayed and worshiped the Lord Jesus, thanking Him for her life, Auguste was ushered into His glorious presence. Her family and loved ones were reminded of how much they loved her and how much Jesus, the one who matters most, loved her.
---
Dr. Frank and Peggy Romanelli Family Scholarship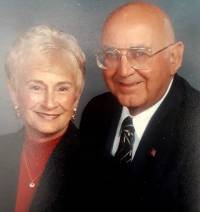 Dr. Frank and Peggy Romanelli retired as full professors of Business from a university in Ohio. They were at Oral Roberts University from 1981 to 1990; Frank had served as the dean of the School of Business and Peggy was a faculty member in the Business Department.
In addition, Frank founded three hotel/restaurant management schools in Texas and is a Certified Hotel Administrator with many years of hospitality business management experience.
Involved in Christian teaching and counseling for many years, the Romanellis traveled and ministered frequently as opportunities were presented. Frank and Peggy were married for almost 60 years and traveled to 43 countries.
---
The Clifford and Mary A. Frasier Global Leaders Scholarship
This scholarship honors the parents of Ernie Frasier (1979 MBA). Scholarships are awarded annually to undergraduate students in the College of Business with majors in Finance, Entrepreneurship, or International Business. Students must maintain a GPA of 3.0 or higher.
---
Stephen & Pearl Loi Endowed Scholarship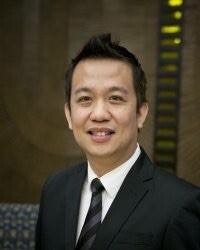 Stephen and Pearl Loi came to the United States to fulfill God's given dream, not the American dream. From a young age, Stephen didn't do well in school. He failed several subjects in high school.
Stephen went to three different universities just to graduate with a bachelor's degree. For him to earn a master's degree, he needed both an academic and a financial miracle from God. Twice, he almost couldn't pay tuition and as an international student, he had limited and restricted work opportunities and didn't qualify for financial aid. At last, the miracle happened! Stephen graduated with a Master of Divinity degree from Oral Roberts University in 2009. His wife, Pearl Loi, graduated from Victory Bible College in 2007. Both of them graduated debt-free. This scholarship is a seed faith to international students in ORU's Graduate Theology program who believe God for financial and academic miracles.
---
The Donald and Annette Huene Memorial Nursing Missions Endowed Scholarship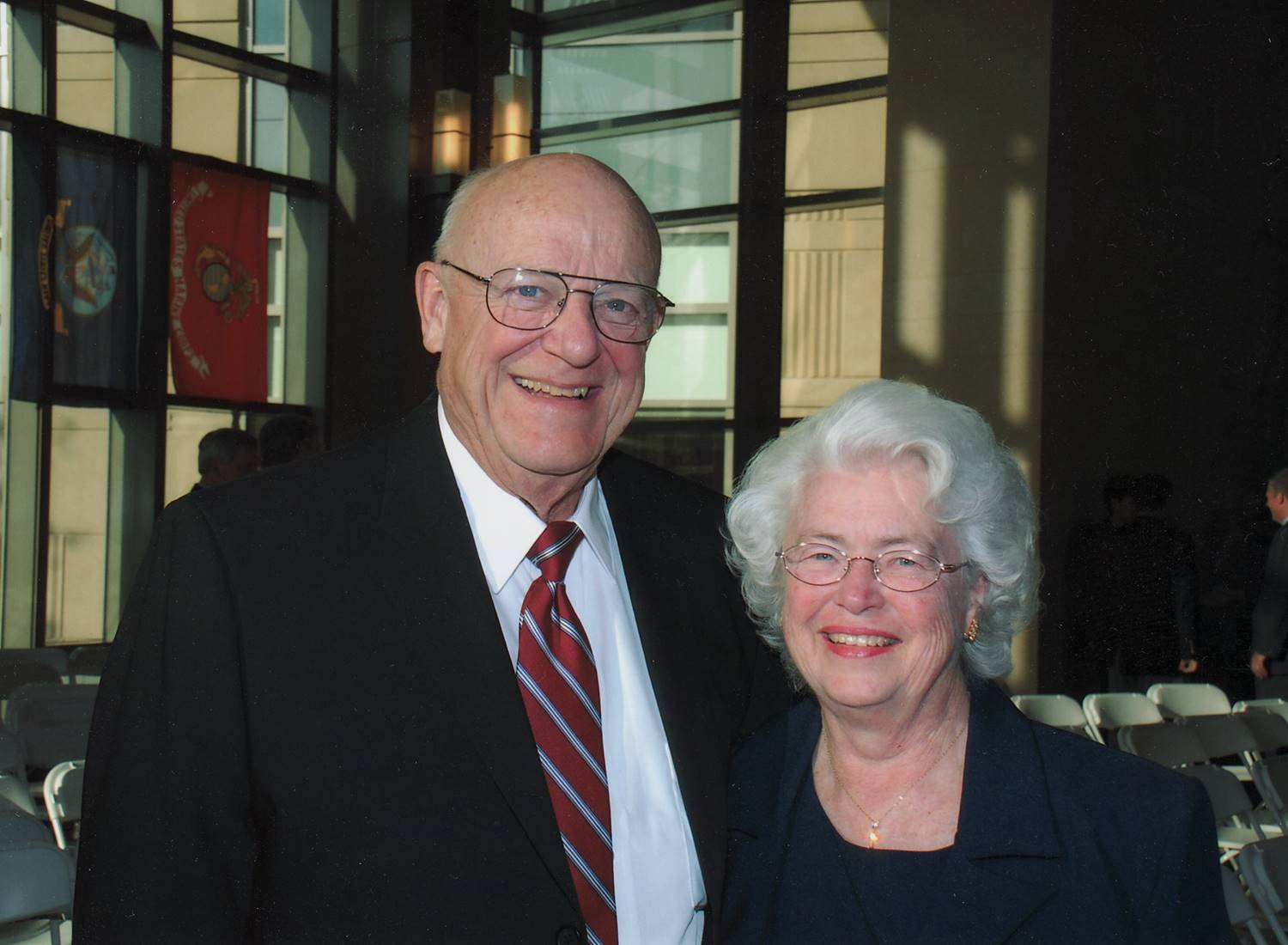 The purpose of this scholarship is to provide financial support for undergraduate Nursing majors with a focus on missions, who are committed to daily Scripture study and prayer and who have both passing grades and financial need.
Dr. Donald Robert Huene (1934-2021) was an orthopedic surgeon who served as a Navy Flight Surgeon, started a practice in Orthopedic Surgery in Fresno, CA, practiced medicine for over 52 years, and held 14 patents in the medical field. Annette S. Huene (1935-2007) was an expert in mass spectrography at Stanford Research Institute, assisted her husband at the Brookhaven National Laboratory in Nuclear Physics medical research, directed the Vial of Life project, and led a Bible Study in her home for 30 years. The Huenes were married for almost 50 years.
Donald and Annette Huene were married in 1957, raised four children, and volunteered their time as missionaries to Afghanistan, Russia, Korea, and India. Their son, Douglas Huene, and daughter-in-law, Susan (O'Dell '84) Huene, graduated from the ORU School of Medicine in 1989. Their five grandchildren—Brian ('14), Aidan ('15), Emily ('19, Nursing), Jacob ('20), and Michael ('20)—also graduated from ORU.