The Jack and Carol Greer Memorial Scholarship
This scholarship honors the parents of Gary Greer (1983 B.S., 1986 MBA). Scholarships are to be awarded annually to sophomore, junior, senior, or graduate students in the College of Business "who exemplify the Joy of The Lord and other characteristics and traits held dear by Mr. and Mrs. Greer."
Jack Greer (1933-1996)
Jack Greer was an assistant professor in the ORU College of Business for more than 11 years. He taught Financial Management and Quantitative Analysis. In his pre-ORU days, he was career military: an Air Force navigator who served during the Vietnam War. By the time he retired from the service, he had achieved the rank of Lt. Colonel. He was also involved with the Full Gospel Business Men's Fellowship International, as well as in prison ministry and feeding the poor. After his untimely death in October 1996, he was praised by a colleague in the department, Dr. George Gillen, who said Greer was "an outstanding Christian educator who believed in academic excellence" and "a wonderful role model—but he was also a tough teacher." (Details drawn from the Oct. 7, 1996 issue of The Oracle, ORU's student newspaper.) Greer earned a B.S. degree in 1956 and an MBA in 1965, both from the University of Oklahoma.
Gary Greer says his father was a man of strong character and integrity who was bold in sharing his faith in Christ with others, and a man who placed a high premium on punctuality. His magnetic smile lit up any room he entered and warmed the hearts of those in it. His smile was direct evidence of "the Joy of The Lord" being in his own heart.
Carol Greer (1934-2018)
Carol (Law) Greer grew up in Des Moines, Iowa, moved to California after her high school graduation, and met her future husband in Hawaii while she was on a cruise. She and Jack Greer were married in 1960. Carol was a homemaker who devoted herself to her husband and two children, Gary and Lynn. She was also a student of the Bible and a prayer warrior. After Jack retired from the Air Force, he and Carol enjoyed returning to some of the cities where his military service had taken him. When Jack took a teaching job at ORU, Carol spent time working for some doctors at the City of Faith, and then as a prayer partner for the Oral Roberts Ministries. She loved being with her children, grandchildren, and great-grandchildren, and kept in close touch with her best friends. Her son Gary described her as "my rock." Her best friends described her as an authority on scripture relevant to just about any situation. She studied God's Word and showed herself approved.
The Frances and Victor Skaggs Scholarship
In memory of H.V. and Mary Frances Carder Skaggs
Support for: a Quest recipient from West Virginia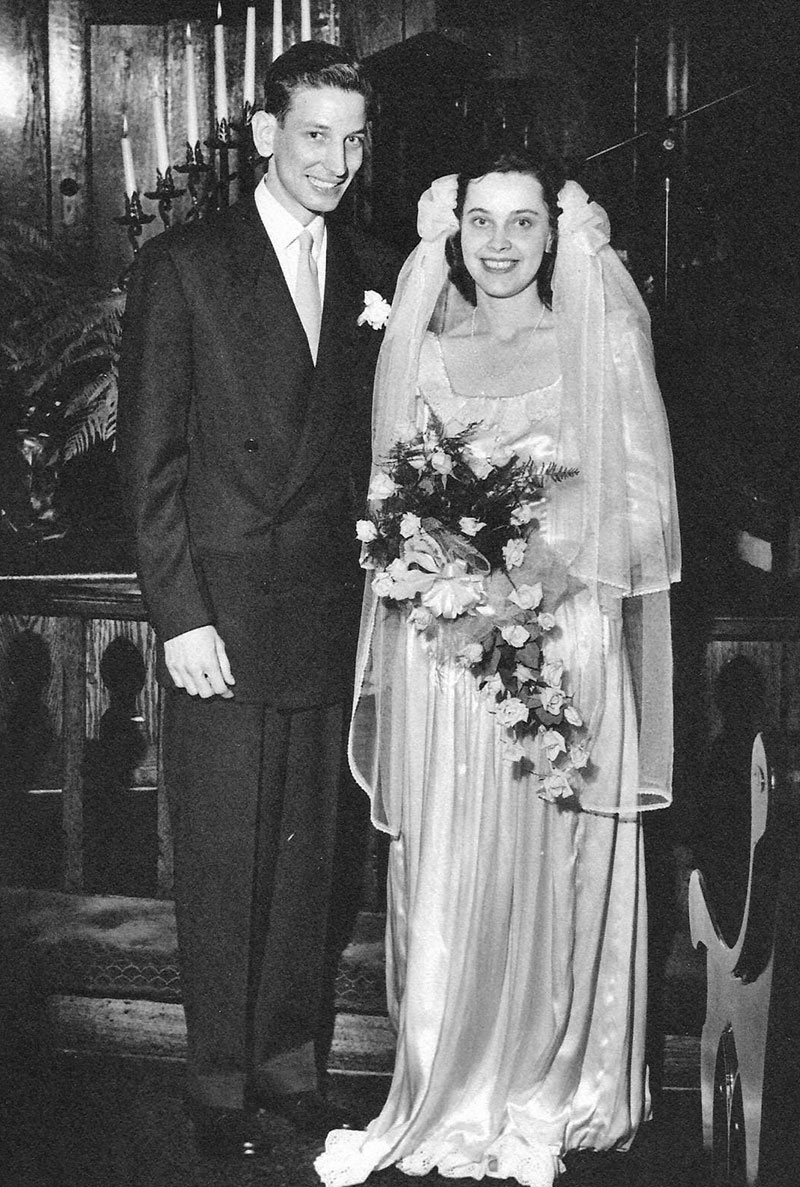 from Fall 2018 through Fall 2025
Victor and Mary Skaggs were West Virginia natives for whom education was vitally important. They were children of the Great Depression, their families very poor but hard working and devoted to the Lord. Victor earned his B.S. degrees at West Virginia Institute of Technology and served as a U.S. Navy officer during World War II. Frances earned a B.A from West Virginia University. After the war, Victor earned his M.A. at WVU in Speech and embarked on a long career in radio and television broadcasting. Frances was a homemaker who, after raising four children, worked in the travel industry. Their daughter, Lynn Skaggs Davis, graduated from ORU in 1977.