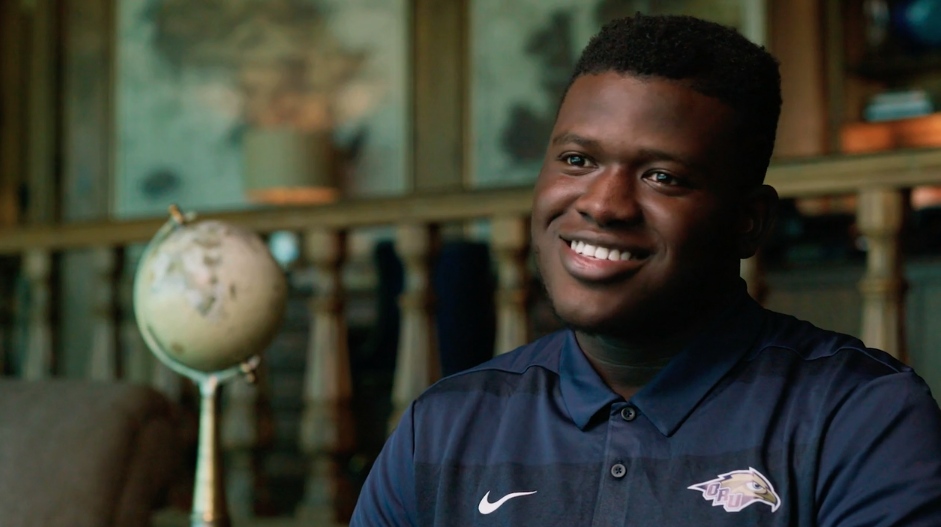 International Quest Whole Leader Scholarship
More than 100 nations are represented in the student body at Oral Roberts University, and more international students are showing interest in the university. However, the cost of college makes it difficult for many of them to enroll. Unlike U.S. students, they are not eligible to receive federal loans and grants.
To make an ORU education more attainable for these students, the International Quest Whole Leader Scholarship program was launched in January 2018 at the ORU Founder's Centennial Celebration.
"The International Quest Whole Person Scholarship will help bridge that [financial] gap and allow ORU to welcome even more students from every tribe, language, people, and nation." - Dr. William M. Wilson, ORU President
ORU offers a Spirit-empowered whole person education that prepares students to go to the uttermost bounds of the earth with God's love and healing in order to make a life-changing difference in our broken world. After a rigorous interview process, Quest scholarships are awarded to outstanding students (prospective freshmen and transfer students) who have been pursuing wholeness—in spirit, mind, and body—for some time, as well as to those who are just beginning their journey toward wholeness.
We invite you to support the International Quest Whole Leader Scholarship program. This is your opportunity to impact the life of a student who is on a quest for wholeness.