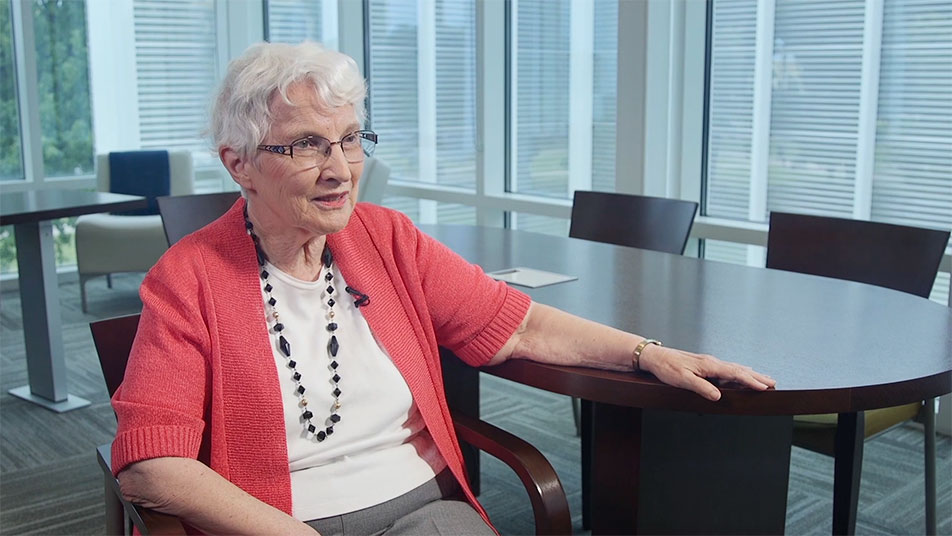 ESTABLISH A LASTING LEGACY AT ORAL ROBERTS UNIVERSITY BY JOINING THE HERITAGE SOCIETY
Plan for your future while helping plan for Oral Roberts University's future. The generosity of planned giving donors strengthens opportunities for ORU's students, faculty and programs each and every day. The Planned Giving office is here to help you determine the best vehicles to meet your financial needs and make a lasting impact at ORU. If you are interested in leaving a planned gift to ORU and would like someone to contact you, please connect with us here.
Hear what Jean Reehling has to say about the value of establishing a planned gift with ORU. (Video link above.)
There are several types of gifts that pay income to you and your family first, and then help ORU. These also can enable you to dispose of liquid assets in exchange for income and tax benefits. The lead trust is a gift arrangement that can help you transfer wealth to the next generation in a tax-efficient manner.
Getting Started: Four Easy Steps to Making a Bequest to ORU
1. Decide what area of ORU you want to support, including the type of bequest you would like to make.
2. Complete a Planned Giving Statement of Future Gift and either mail the PDF to our Development office or complete the web form below. The Statement of Future Gift is not a legal or binding document, but it lets ORU know of your intentions to make a future gift.
3. Make an appointment with your attorney or estate planner to discuss your options. When you draft your will, or the next time you update it, address your plans to make a bequest to ORU.
4. Contact ORU's Development office to discuss your gift to ORU, and provide Development staff with a copy of the relevant provision from your will, trust, or insurance benefiting ORU.
Click here to complete an electronic Statement of Future Gift, or click here to download the paper form. Completed forms can be mailed to:
Office of Development
Oral Roberts University
7777 S. Lewis Ave.
Tulsa, OK 74171

918-495-7220
development@oru.edu
Fed Tax ID: 73-0739626