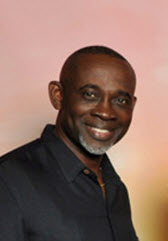 Dane Boswell holds a B.S. degree in Management Information System (Class '93) and an MBA from Oral Roberts University.
He is currently employed as a Senior Global Process Consultant at Hilti Corporation, but has held various roles over the past 18 years: application development, business process development, system integration, project management, etc.
This unique position has afforded Dane the opportunity to travel and work in several countries: Switzerland, Lichtenstein, Germany, Austria, France, Brazil, Venezuela, Argentina, and Chile, in addition to remotely developing business processes and managing projects globally.
Besides information technology, Dane is an entrepreneur, certified marriage counselor, and Lead Pastor of newly created ministry. He believes that we are called to impact our communities. His current journey: how do we leverage technology to truly inspire others to action to the felt needs of our city?
He and with his wife of 25+ years, Angela reside in Tulsa with their two sons, Dane II and Carrington.