ALUMNI AWARDS
Click here to submit your nomination(s) for the annual Alumni Awards. Scroll down to read more about the program.

These are the 2021 Alumni Award honorees who were celebrated at the Homecoming Banquet on November 13.
Carol (Burton) McLeod '77 is the Founder and CEO of Carol McLeod Ministries. She is also a best-selling author, popular speaker at women's conferences, podcast host and guest, devotional writer for YouVersion, columnist for Ministry Today/Charisma Leader, and blogger. She writes a thought-provoking and well-received "Evening Conversation" on her Facebook page each day. She was ORU's first Women's Chaplain and served on the Alumni Association Board of Directors for 8 years, where she was also this group's chaplain.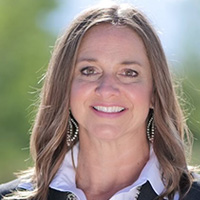 Rep. Rebecca (Skidmore) Dow '16 is in her third term in New Mexico's House of Representatives, serving constituents in District 38. She founded the first of three faith-based nonprofits in 1999, designed "to meet the needs of the whole child" and address the needs of community members who are underserved. Entire families have benefited from a variety of support services and education offerings, including prenatal care, home visiting, early intervention, Pre-K, a Christian K-12 school, a teen center, a behavioral health clinic, adult GED, and other family-focused assistance. In 2021, Rebecca announced that she is running for governor of New Mexico.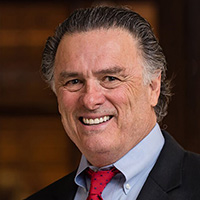 Terry Fisher '79-MBA is a co-managing partner of Trinity Chemical Industries (TCIX Rail), a company he and fellow MBA graduate Rick Fenimore '77, '79 founded in 1985. Terry is married to Julie Fisher '77 B.A.Ed., and two of their three daughters are ORU grads. He and Rick made a financial gift to ORU in late 2020 to benefit the College of Business and to jumpstart a new initiative within that college: the "Capital Markets Trading Floor." On this floor, ORU graduate business students will have the opportunity to invest and trade real dollars as well as gain valuable experience in the financial industry. The Board of Trustees voted to name the college's graduate division "The Fenimore Fisher Graduate School of Business." Terry was co-chair of the alumni segment of the 1990s Quest Campaign and has served on the Alumni Foundation Board of Directors and as president of the Alumni Association Board. He and Julie participated in the Wingbackers and Mentor programs, and he and his family have been strong supporters of ORU Athletics.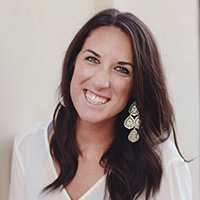 Kristie Chute '15 founded Kingdom Kids Homes (KKH) in 2015. The first home opened that same year in Bon Repos, Haiti, to serve 16 children who had no home or came from broken homes. They continue to receive a Christian education and all the necessities of life as well as "the opportunity to grow in their relationship with Christ every day." KKH opened the Sunshine Kids Shelter in 2016 in Canaan, Haiti, ministering to about 200 children every week. In September, Kristie and her team opened House of Hope Christian School and Community Center in Canaan, where families who are dealing with extreme poverty will have their educational, practical, and spiritual needs met.
THE ALUMNI AWARDS PROGRAM
In 1998, the Alumni Association Board of Directors established an Alumni Awards program. The first awards were handed out in 1999. In 2014, a new award was introduced for Distinguished Service "In Every Person's World." (Note: In 2015, as part of its 50th Anniversary celebration, ORU presented 50 Lifetime Global Achievement Awards to alumni, friends, and other notable individuals. Alumni Awards were not presented in 2015.)
In 2020, another new award -- the Rising Servant Leader -- was presented for the first time.
The categories and criteria for the Alumni Award nominations are as follows:
Distinguished Service to God
Excellence in fulfillment of Oral Roberts' vision for students to go into "every person's world" through full- or part-time ministry in a church, missions organization, or other ministry.
Distinguished Service to the Community
Excellence in serving the community and society, including those outside the Kingdom of God, by bringing God's voice, light, and power into their world; and excellence in meeting unique challenges presented by their environment.
Distinguished Service to the Alma Mater
Excellence in their field of service, contributions to the total life of the university, and spiritual impact on students, the ORU community, and fellow alumni. Nominations based in part on outstanding or faithful financial support of ORU are welcomed, but this is not a prerequisite for the award.
Distinguished Service "In Every Person's World"
Excellence in carrying out ORU's founding vision through service and achievements in non-ministry/non-missions fields, and by representing Christ in their particular corner of "every person's world."
In these four categories, quality and longevity of service and ministry will be considered. Those who have served "quietly and faithfully" will be on equal footing with those who are widely recognized for their work. Each nominee's life and conduct should reflect Christ's character as revealed in scripture.
The Rising Servant Leader Award
At their November 2019 meeting, the Alumni Association Board of Directors voted to create a new award: The Rising Servant Leader Award. This annual award will be granted to a young alumnus or alumna who has received an undergraduate degree from ORU within the last ten years, and who has shown exceedingly outstanding, Christ-like character.
As with the annual Alumni Awards, nominees for this award will be evaluated based on the information submitted by their nominators, and through the references that must come from a mentor, a pastor, and a peer. The nominator's information on the nominee, and positive impressions from the references, must provide verifiable evidence of the nominee's Christ-like conduct, and the fruit of his or her outstanding character.
This award is intended to empower and acknowledge younger alumni within their first decade out of school—to honor them for being of unimpeachable character in representing ORU. Board members want this award to be reminiscent of how Paul empowered Timothy "to lead and continue to press on in the good fight." The board wants to acknowledge young alumni and their accomplishments while commissioning them to fight the good fight of faith by representing ORU through their service to God, service to the community, service to their alma mater, and service in every person's world.
For more information on these awards, contact your board representative or the Office of Alumni Relations at alumni@oru.edu or 918.495.6610.