ALUMNI AWARDS
Click here to submit your nomination(s) for the annual Alumni Awards. Nominations for each year's awards must be submitted by March 1 for consideration; those received after March 1 will be considered for the following year. Scroll down to read more about the program.

The Alumni Association presented the 2022 Alumni Awards to these alumni at the November 12 Homecoming Banquet:

Dr. Joseph Harris '81, '85, Distinguished Service to God
Cynthia (Gunn) Newsome '80, Distinguished Service to the Community
A. Starr (Adkins) Clay '70, Distinguished Service to the Alma Mater
Dr. Michael Ash '74, Distinguished Service "In Every Person's World"
Dr. Robert Randolph Rush III '11, Rising Servant Leader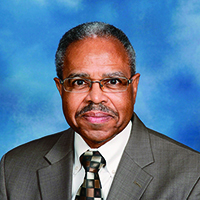 Dr. Joseph Harris '81, '85 serves in the Oklahoma United Methodist Conference as Assistant to the Bishop, Director of Communications, and Conference Secretary. He was the first African-American to be appointed as a District Superintendent to the Oklahoma Conference United Methodist Church. Dr. Harris has served as a senior pastor, adjunct faculty member in ORU's seminary, chairperson for the Tulsa Human Rights Commission, and on several boards, including the Commission on the Black Church and the Missional Strategy Team of the Oklahoma Annual Conference. While serving as associate pastor at Asbury United Methodist Church in Tulsa, he directed Destination Discovery and helped make it one of the denomination's model ministries for latchkey children. The Human Relations Award from the Oklahoma Commission on Religion and Race is one of many he has received. He has written articles that were published in Good News Magazine and other publications, and contributed to a book titled Keeping Your Balance in an Immoral Age. Dr. Harris did post-graduate work at Alliance School of Theology and has received an Honorary Doctor of Divinity degree from Oklahoma City University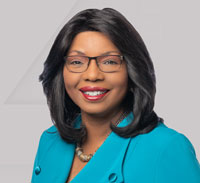 Cynthia (Gunn) Newsome '80 is an award-winning journalist who has served as an anchor and reporter at KSHB 41 in Kansas City, MO, for the past 25 years. She now serves as the station's Community Relationships Director. Previously, she spent 13 years as Weekend Anchor at KWTV Channel 9 in Oklahoma City and was a reporter at KFOR-TV and WKY Radio. Cynthia was inducted into the prestigious "Silver Circle" of the National Academy of Television Arts & Sciences (NATAS) for the Mid-America Chapter in 2012. In 1997, she founded an organization called Awesome Ambitions, a high school college and career readiness program for 8th through 12th grade girls in the Kansas City Public School District. Volunteer business professional women serve as mentors and coaches—inspiring, educating, challenging, and encouraging girls to set and achieve positive goals for their health, education, and future careers. Diagnosed with breast cancer in 2011 and again in 2019, Cynthia has shared her story on the air to help inspire and encourage other people battling serious diseases to have faith and continue fighting.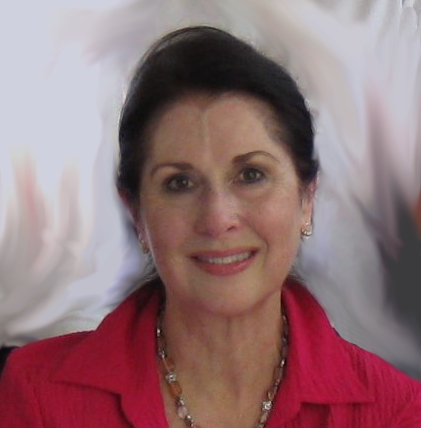 A. Starr (Adkins) Clay '70 has spent 45+ years teaching, consulting, writing, and performing as a soloist across the globe. Her nearly 17 years on ORU's staff included counseling and teaching Behavioral Sciences and eventually serving as Director of Counseling Services. As ORU's first Director of Alumni Relations, she created the university's inaugural alumni organization—establishing multiple chapters, expanding Homecoming, creating the governing structure, and setting the stage for alumni participation in campus projects and student scholarships. In the roles of Director of Corporate and Foundation Relations, Director of University Development, and Associate Vice President for Advancement, Starr was a key fundraiser for ORU during its primary growth years. After leaving ORU, she was named vice president of The Sheridan Group, a Washington, D.C. consulting firm where she focused on building strong boards and financial structures for universities and nonprofit clients across the U.S. She also served as president/co-founder of W. B. Freeman Concepts, co-authoring books for several publishers and establishing WBF's own publishing brand. Currently, Starr is a member of the Florida UMC Board of Higher Education and Campus Ministry. She and her husband, Randy (ORU '73), are semi-retired and live in Tallahassee, FL.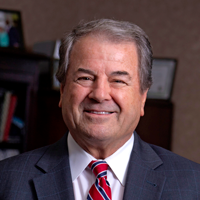 Dr. Michael Ash '74 served as ORU's Director of Intramurals and Dean of Men before going on to become Dean of Students/Assistant Principal at Victory Christian School and a counselor at Victory Christian Center. He led students on missions trips and helped prepare them for college. At Regent University (VA), he was Director of Counseling, Director of Student Services, Vice President of Student Services, and an adjunct professor in two of Regent's schools. Moving on to State Fair Community College (MO), Dr. Ash held multiple leadership positions while earning his doctorate in Higher Education Administration from The George Washington University. In 2012, he became the president of Southeastern Community College (IA). Driven forward by Dr. Ash's determination to serve the students with excellence, the school has experienced a refreshing turnaround, with new buildings, new programs, and significant fundraising success. Michael and his wife, Beth (ORU '76), are also involved with numerous civic groups in their community, impacting all ages from K-12, business, and industry.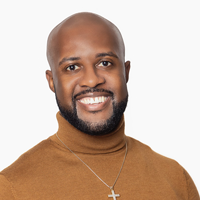 Dr. Robert Randolph Rush III '11, "a revolutionary leader within the emerging generation," has dedicated his life to serving as an encouragement to the Body of Christ. He is the founder and CEO of R.U.S.H. Ministries in Pacoima, CA, a teaching ministry committed to serving as an educational resource to churches and ministries. In addition, he and his wife, Brittany (ORU '19), are the founders and pastors of Impact Church Los Angeles. As an influential strategist who travels to train and mobilize emerging leaders for national transformation, Robert feels compelled to motivate individuals to think from a higher perspective. He is passionate about edifying and encouraging individuals to live optimally, and is someone who exemplifies the spirit of wisdom and possesses an undeniable anointing for leadership development and prophetic teaching. At ORU, he was the administrative director of the International Worship Center. He has a master's degree in Practical Theology from The King's University and a doctorate in Transformational Leadership from Bakke Graduate University.
THE ALUMNI AWARDS PROGRAM
In 1998, the Alumni Association Board of Directors established an Alumni Awards program. The first awards were handed out in 1999. In 2014, a new award was introduced for Distinguished Service "In Every Person's World." (Note: In 2015, as part of its 50th Anniversary celebration, ORU presented 50 Lifetime Global Achievement Awards to alumni, friends, and other notable individuals. Alumni Awards were not presented in 2015.)
In 2020, another new award -- the Rising Servant Leader -- was presented for the first time.
The categories and criteria for the Alumni Award nominations are as follows:
Distinguished Service to God
Excellence in fulfillment of Oral Roberts' vision for students to go into "every person's world" through full- or part-time ministry in a church, missions organization, or other ministry.
Distinguished Service to the Community
Excellence in serving the community and society, including those outside the Kingdom of God, by bringing God's voice, light, and power into their world; and excellence in meeting unique challenges presented by their environment.
Distinguished Service to the Alma Mater
Excellence in their field of service, contributions to the total life of the university, and spiritual impact on students, the ORU community, and fellow alumni. Nominations based in part on outstanding or faithful financial support of ORU are welcomed, but this is not a prerequisite for the award.
Distinguished Service "In Every Person's World"
Excellence in carrying out ORU's founding vision through service and achievements in non-ministry/non-missions fields, and by representing Christ in their particular corner of "every person's world."
In these four categories, quality and longevity of service and ministry will be considered. Those who have served "quietly and faithfully" will be on equal footing with those who are widely recognized for their work. Each nominee's life and conduct should reflect Christ's character as revealed in scripture.
The Rising Servant Leader Award
At their November 2019 meeting, the Alumni Association Board of Directors voted to create a new award: The Rising Servant Leader Award. This annual award will be granted to a young alumnus or alumna who has received an undergraduate degree from ORU within the last ten years, and who has shown exceedingly outstanding, Christ-like character.
As with the annual Alumni Awards, nominees for this award will be evaluated based on the information submitted by their nominators, and through the references that must come from a mentor, a pastor, and a peer. The nominator's information on the nominee, and positive impressions from the references, must provide verifiable evidence of the nominee's Christ-like conduct, and the fruit of his or her outstanding character.
This award is intended to empower and acknowledge younger alumni within their first decade out of school—to honor them for being of unimpeachable character in representing ORU. Board members want this award to be reminiscent of how Paul empowered Timothy "to lead and continue to press on in the good fight." The board wants to acknowledge young alumni and their accomplishments while commissioning them to fight the good fight of faith by representing ORU through their service to God, service to the community, service to their alma mater, and service in every person's world.
For more information on these awards, contact your board representative or the Office of Alumni Relations at alumni@oru.edu or 918.495.6610.