National Discounts
Tulsa Discounts
Products, Hotels, and Food & Entertainment
Alumni Discounts on Gym Memberships
10 Gym's ORU Alumni Discount
No startup, joining, or enrollment fees (regularly $39)
Basic plan is $10/month
First month is free!
To get the discount, show them your Alumni Card
Offer is valid at every Tulsa location
Health Zone at Saint Francis ORU Alumni Discount
Alumni receive $15 off the standard monthly rate. Prices are:

Individual - $49
Couple - $89
Family - $114

To get the discount, show them your Alumni Card
ORU Discounts
Grants for Children of Alumni
This is a great benefit for alumni whose children have been accepted for enrollment at ORU. The award is $3,000 for on-campus students, or $1,500 for off-campus students. To ensure that this award is included in your child's financial aid package, please contact your Enrollment Counselor at 918.495.6518 and be sure to select "ORU alumni" in the parent section when completing ORU's Application for Admission.
Qualifying GPA: None
Renewal GPA: 2.5
Note: Grant can only be applied to tuition.
To Apply: Apply online at https://vision.oru.edu.
National Discounts
SERVICES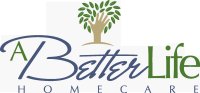 A Better Life Homecare
A Better Life Homecare, a family-owned company located in Tulsa and Bartlesville, works toward helping families maintain the relationship with their loved ones that they are accustomed to. Whether they are providing transportation, personal care, home management assistance, or companionship services, they strive to reduce the stress of each family they serve.
Get 10% discount as ORU Alumni just by mentioning your relationship with ORU at consultation. (A 3 hour service is required as minimum for discount to apply)
www.abetterlifehomecare.com | 888.559.8847

Foamcore Print
Foamcoreprint.com offers a wide range of large format printing products and services from foam board printing, gator board prints, canvas wraps, posters, vinyl and mesh banners, many vinyl graphic applications and more! Use the code ORU10 for a 10% off discount on any order.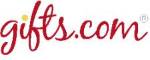 Gifts.com
Gifts.com provides tens of thousands of expertly curated gifts and unique ideas. Use the code EAGLES15 at checkout for a 15% discount toward your purchase.

Personal Creations
Personal Creations offers a wide variety of customizable gifts for every recipient and occasion. You can visit their website and use the code EAGLES15 at checkout for a 15% discount toward your purchase.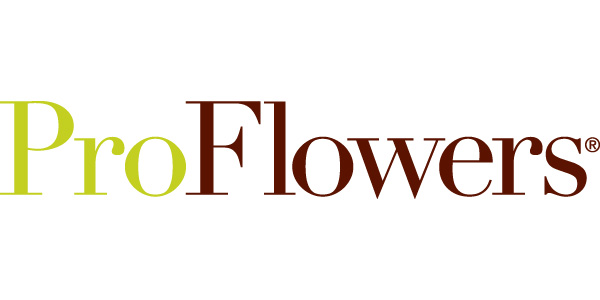 ProFlowers
ProFlowers offers a wide assortment of floral arrangements, plants, and gifts for any occasion. You can visit their website and use the code EAGLES15 at checkout for a 15% discount toward your purchase.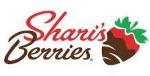 Shari's Berries
Send chocolate-covered strawberries, gourmet chocolates, delicious cake pops, and other treats from Shari's Berries. You can visit their website and use the code EAGLES15 at checkout for a 15% discount toward your purchase.
PRODUCTS

CanvasPeople
Put your favorite photos on canvases, mugs, pillows, plaques, acrylic blocks, ornaments, and more from CanvasPeople. ORU alumni receive 50% off when you use the code "ALUMNI50" at checkout for your purchase.

Webstaurant Store
Each month of the year, WebstaurantStore.com, a leader in commercial restaurant supplies & equipment, is happy to offer ORU alumni, students and faculty a coupon code that will provide great savings on a variety of products offered on the site. The code and offer changes every month, so to get the latest one, please email sredgate@webstaurantstore.com.

Overstock.com
Alumni receive 10% off by entering the coupon code 121728. Save on children's clothing, golf equipment, laptops, and electronics including a flat screen TV, DVD player, and digital camera. Visit their website and be sure to use the buying guide to assist you with your purchases.

Gifts and Flowers
Buy gifts and flowers online and have them sent anywhere in the world, courtesy of international web sites www.giftsnideas.com and www.pickupflowers.com.
ORU alumni, students, staff, and associates can receive a 15% discount on orders. Just enter the coupon code "campuscode" when you place your order
MOO
ORU alumni are offered an exclusive 10% discount at the first order for business cards, mini cards, post cards, greeting cards, and more.
Create custom double-sided color business cards by uploading your own images, or use one of the templates.
Simply visit MOO and use the discount code 'QHPH99' at the checkout to receive the exclusive discount.
Achoo! ALLERGY & AIR Products
Visit their website if you need air purifiers, HEPA vacuums, or complete line of Allergy Armor Allergy Relief Bedding. They offer 10% off + free shipping on all orders $150+ for ORU alumni. Use coupon code "ORU" at online checkout.
achooallergy.com | 1.800.339.7123

SportsMemorabilia.com
The Internet's top source for autographed, authentic NFL memorabilia, is offering all Oral Roberts alumni a discount of 10% off all orders over $100. They have tons of memorabilia including NFL jerseys and NFL helmets. To access this discount, visit their website and type in the code ORU10 at checkout.
sportsmemorabilia.com | 800.689.2001

Moving Boxes
Moving Day Boxes is offering Oral Roberts University a special discount on moving boxes and moving supplies. Simply shop online at www.movingdayboxes.com. After the order is placed, just call customer service at 855.552.6937 and they will process a 10% discount for you. Enjoy Free Shipping on all orders.
Proud Better Business Bureau Member.
Go to www.imove.com for free quotes on household moving, cars and motorcycles.
Tulsa Discounts: PRODUCTS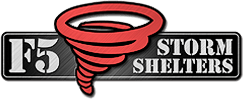 F5 STORM SHELTERS
Services Available:
10% discount (ORU Alumni & Employees)
1 Day Installation
Rebar Reinforced
2 Ton Come Along Jack
10 Gauge Steel with 1/4 inch Plate Steel Lid
Reinforced Ribbing to Ensure Superior Strength
Epoxy Coated for Rust Prevention
f5stormsheltersok.com | 918.970.4770

Firestone Complete Auto Care
Only valid at Firestone Riverside 1426 E 71st Street. For purchase of any Bridgestone or Firestone tires, the discount is store cost plus 15%. For other automotive services, the discount is 15% off the sales price. Simply come into the location and tell them you are an ORU alumni and we will get your discount applied to any of your services. Tulsa Discounts: TRAVEL
firestonecompleteautocare.com | 918.982.6102
Address: 1426 E 71 St., Tulsa, OK 74136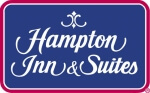 Hampton Inn & Suites Tulsa Hills
ORU alumni are entitled to a discounted rate at Hampton Inn & Suites Tulsa Hills. Just let the front desk know that you are with ORU and you will receive the ORU rate.
ORU RATE: $94.00/2 Queens, $99/1 King, $114/1 King + Studio
www.tulsahillssuites.hamptoninn.com | 918.340.5000
Address: 7004 S. Olympia Ave. West, Tulsa, OK 74132

Marriott Tulsa Southern Hills
Contact the front desk by phone and tell them you are with ORU to receive the discount rate of $96/night + tax.

www.marriott.com | 918.493.7000
Address: 1902 E 71st St. Tulsa, OK 74136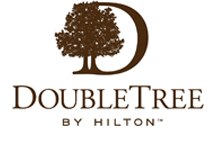 Doubletree by Hilton
Contact the front desk by phone and tell them you are with ORU to receive the discount rate of $99/night + tax.

www.doubletree3hilton.com | 918.495.1000
6110 S Yale Ave, Tulsa, OK 74136

Home2 Suites by Hilton Tulsa Hills
Contact the front desk by phone and tell them you are with ORU to receive the discount rate of $99/night + tax – 1 King + pull out couch
Home2suites3.hilton.com | 918.970.6800
6910 S Olympia Ave, Tulsa, OK 74136

Holiday Inn Express & Suites (Jenks by Oklahoma Aquarium)
Currently under renovation
Contact the front desk by phone and tell them you are with ORU to receive the discount rate of $89/night + tax – 1 King or 2 Queens
Hiexpress.com | 918.296.7300
150 Aquarium Drive, Jenks, OK 74037
Tulsa Discounts: FOOD, ENTERTAINMENT


Wendy's Old Fashioned Hamburgers
71st and Riverside location
You MUST show your Alumni Card PRIOR to placing your order to receive your 10% discount
Alumni Web Site Link Policy and Disclaimer
Oral Roberts University is not responsible for the content of any third-party linked site that is not owned by ORU and its affiliate companies, or of any other links contained in such third-party sites. Oral Roberts University provides links to you for your convenience only, and the inclusion of any link to a site not owned by ORU is not an endorsement by Oral Roberts University of the site or its contents. Oral Roberts University assumes no responsibility for any other party's site hyperlinked to the Oral Roberts University alumni Web site or in which any part of the Oral Roberts University alumni Web site has been hyperlinked.

Oral Roberts University may provide information (names, phone numbers, physical addresses, e-mail addresses, and donation history) to third-party organizations to help us deliver programs, products, information, and services. These organizations are an important means by which ORU maintains its database and raises financial support. ORU takes reasonable steps to ensure that third-party organizations are obligated to protect any information provided by ORU. You may elect to opt out of ORU's disclosure of this information to third-party organizations by clicking here.