Living on campus is an incredible opportunity for personal growth and development. In addition to meeting people from a variety of different backgrounds and experiences, you will have unique opportunities to be involved in your community that will sharpen your character and build on your passions to serve Christ. You will make friends that will last well beyond your college years... friends that will truly last a lifetime. You will discover that you have a distinct purpose and God-given ability to change the world in which you live.
Take A Virtual Tour of Our Dorms
Even if you can't make it for a tour in person, we still want you to get a peek of our dorms!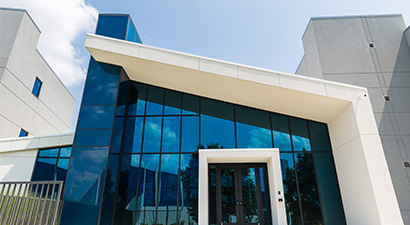 Benefits of On-Campus Living
Residents are within walking distance of the library, classroom buildings, University Center, dining options, and Recreation Center.
On-campus housing provides students the flexibility of coming back to their room between classes and activities to do homework, relax, or grab something to eat.
Students can get to their early morning classes without fighting traffic, and participate in late-night study groups at the library without concern about the drive home.
Campus housing creates friendship bonds that are more difficult to achieve off campus.
Residents in the community come from diverse backgrounds and geographic locations.
Weekly hall meetings take place to inform residential students of upcoming events and important information pertaining to campus life.
Students can participate in fun activities designed just for residents.
Are more involved in campus leadership, organizations and activities
Have more contact with faculty and staff members
Report a higher degree of satisfaction with their college experience and have higher retention and graduation rates
Are more likely to succeed in college and complete their bachelor's degree in four years
Are more likely to achieve a higher grade point average
Have a positive self image, with enhanced self-confidence, public speaking ability, self-reliance
Participate in more extracurricular activities (a factor especially important to recruiters in the job search process)

Housing Eligibility
All new, incoming students must pay the one-time, non-refundable Enrollment fee of $250 before they can select a room in the online process. The enrollment fee can be paid in person with Student Accounts located on GC 2.5 West or online by logging in to VISION, selecting "Make a Payment" and clicking on the e-Deposits tab and then selecting Enrollment Fee and the appropriate entry term.
All Freshman are required to live on campus
Undergraduate students who are under 23 years of age are required to live on campus in the residence halls. Students under 23 years of age who would like to be considered for commuter status must petition through the Office of Student Development - LRC 2nd Floor.
Undergraduate students who are 23 years of age and over; part-time students; married students; and graduate students are eligible to live off-campus. Please submit a Petition for Policy Exception through Student Development (Students who are married may be asked to provide proof of marital status for the initial year they will live off-campus).
Graduate students and students age 23 or over may live on campus with an approved petition through the Office of Student Development. Upon acceptance, students meeting these criteria will receive information on how to select a room online. Students will need to meet with a member of Student Development to discuss residential policies, atmosphere and guidelines.
All residential and non-residential students will pledge to abide by the University Honor Code in conjunction with their educational and residential experience.