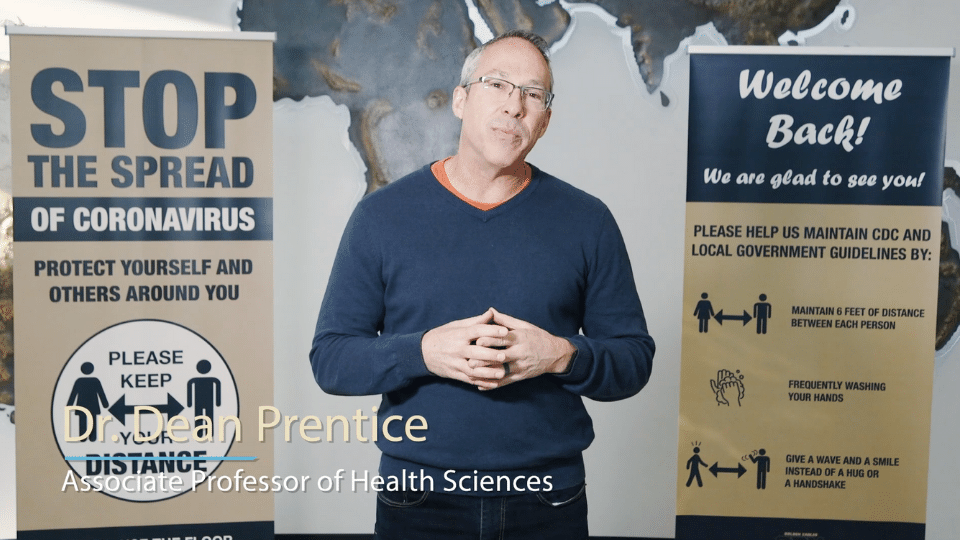 SPRING REGISTRATION STEPS
We're so excited to have you join our incoming class of Golden Eagles! This page will serve as a major resource to you and your family as you continue moving forward in the admissions process. What follows is an overview of what you can expect and need to complete before you arrive on campus. If you ever feel behind, don't worry, we're here to help! You can contact us at 918.495.6518 or admissions@oru.edu.
---
HEALTH AND SAFETY UPDATES
Stay up to date on all the measures being put in place to help make ORU one of the safest places in Oklahoma.
New Safety Measure: All students taking classes on campus in the Spring 2021 semester must show documentation of a negative COVID test that has been administered within three days or 72 hours of their arrival on campus.
---
MEET WITH YOUR ADMISSIONS REPRESENTATIVE
Do you have questions about completing your registration steps or the admissions process? Connect with your Admissions Representative in-person or virtually!
MEET WITH YOUR SUCCESS COACH
Do you have questions about your class schedule, your degree plan sheet, or time management as a student? Connect with your Success Coach in-person or virtually!
DATES AND DEADLINES
Spring Registration Deadline: November 20
Spring Semester Move-In: January 19-20
Golden Eagle Orientation: January 20
First Day of Classes: January 21
CONNECT WITH OTHER STUDENTS
Have you followed us on Instagram yet? Here, you can see other students who are interested in coming to ORU, just like you!
VISIT CAMPUS
We offer a variety of options for you to encounter ORU's life-transforming community, culture and campus.
REGISTER FOR ORIENTATION
Golden Eagle Orientation will take place on Wednesday, January 20, at 7:00PM in Christ's Chapel Auditorium. We can't wait to see you there!
---
COMPLETE YOUR REGISTRATION
STEP-BY-STEP INSTRUCTIONS
Congratulations on being accepted to Oral Roberts University! We have provided a set of tasks for you to complete as you prepare your transition to campus.
---
ADDITIONAL ACTIONS
If you plan on studying music, dance, or theatre, you'll need to check out these extra requirements for admission into these programs.
Dance: Once admitted to ORU, a separate application and audition are required. For more information on how to audition and apply, visit dance.oru.edu.
Music, Musical Theatre, Music Therapy and Worship Arts: Once admitted to ORU, a separate application and audition are required. For more information on how to audition and apply, visit music.oru.edu or contact the Music Department at music@oru.edu or 918.495.7500.
If you see a math course on your new student schedule, other than MAT 099, you should plan to take a mathematics placement assessment during New Student Orientation.
When: To be determined
What is this for?
To ensure you enroll in the most appropriate mathematics course for you, ORU requires students to take an ALEKS Placement Assessment.
ALEKS (Assessment and Learning in Knowledge Spaces) is an innovative, artificially intelligent assessment and adaptive learning system; the assessment uses open-response questioning to rapidly and accurately assess each student on a wide range of course material in 30 questions or less.
The ALEKS Placement Assessment is available online using ORU Single Sign-On. It covers material from Basic Math through Precalculus and will take approximately 90 minutes to complete.
All degree programs at ORU require some level of foreign language. Bachelor of Arts degrees require a minimum of six credit hours, and Bachelor of Science degrees typically require three credits. Other degrees (BFA, BSW, etc.) vary. If you have additional questions, please contact the ORU English and Modern Languages Department at 918-495-6774.
If you have prior knowledge of one of the languages we offer (Arabic, Chinese, French, Modern Hebrew, or Spanish)* and need to determine what level to start at, we can help you. For French and Spanish, you can take an online placement test. For Arabic, Chinese or Hebrew, please contact the English and Modern Languages Department for placement. Here are some other guidelines to keep in mind:
If you have no prior classwork in your chosen language, you will start at the 101 level.
If you are transferring foreign language credit to ORU from another college or university, your placement will be determined by how much credit you received from that institution. Please contact the English and Modern Languages Department.
If you have any prior classwork in your chosen language (but not college credit), you must take the placement test before enrolling in a foreign language course. Follow these steps to access the test. The placement test costs $10:

Follow this link: https://oru.edu/language-test.
Create an account. If you don't have an ORU ID number, you can use any number, but choose one you will remember.
Click "Create Account."
You will be prompted to login using your email and password.
Choose either the French or Spanish placement test, then continue to through the payment steps.

Once you have taken the placement test, you will need to send a screenshot of your score to the ORU English and Modern Languages Department (dperdue@oru.edu), and you will be placed in the correct class.
*Please note: ASL (American Sign Language) does not fulfill ORU's foreign language requirement; it can be taken as an elective, however.