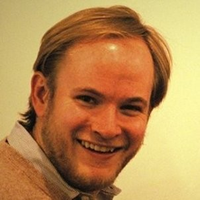 Matthew Sterns is a results-driven professional with a broad programming background, excellent communication skills and a strong work ethic. Comfortable functioning as either (or both) a team player or in an independent capacity. Able to work well under pressure, with years of experience meeting multiple deadlines in fast-paced work environments. He graduated from Oral Roberts University in 2006 with a Bachelor of Science in mathematics. Matthew also has a masters in mathematics from Northern Arizona University (2012).
Expert skills with MS Word and MS Excel (including VBA macros) as well as writing SQL queries.
Advanced skills with Oracle Primavera, Tibco Spotfire, Palisade @Risk, Python.
Moderate skills with R, FICO Xpress, and IBM CPLEX.
Interested in graph theory and modern geometry, music performance, and reading (both fiction and nonfiction).