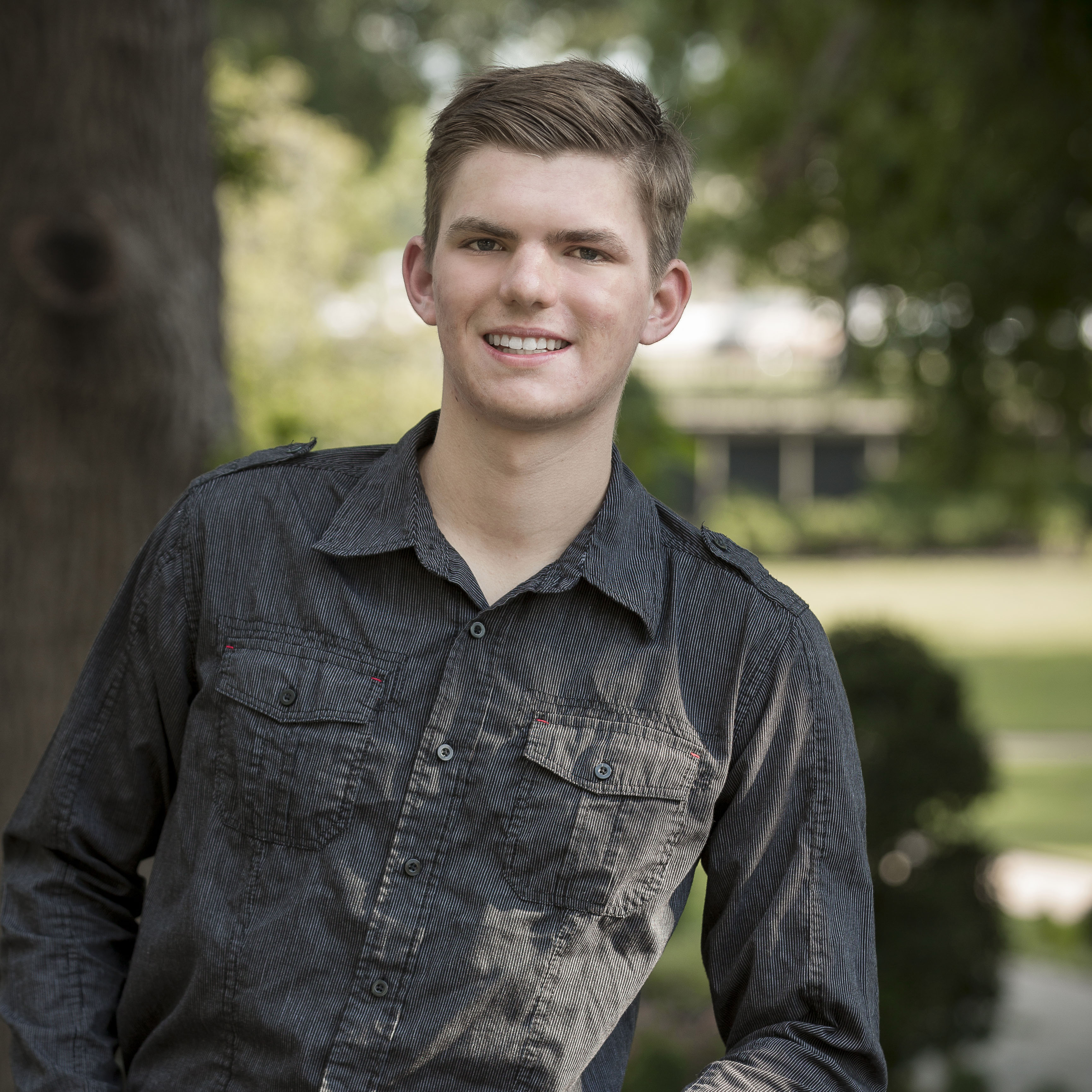 Aaron Wendel had 27 hours of college credit from Oral Roberts University before he ever stepped foot on campus.
Aaron is from Victoria, a Texas town nearly 600 miles south. He had never heard of ORU until administrators at his high school shared how students could earn college credit from ORU through dual-enrollment classes. As he began earning credits and researching the university, he realized he had connections to ORU through his high school vice principal and her husband, a local pastor and others.

"I came to College Weekend my junior year and was pretty much sold," Aaron says of his initial visit to campus.
He attended College Weekend again his senior year, and solidifying his decision to come to ORU was an easy one. Aaron then returned to Tulsa for a Quest Whole Person Scholarship event a few months later.

"It's quite the honor," Aaron says of earning a Quest scholarship. "I hope to keep living up to the Whole Person title."
The "Godly environment and smallness of the school" were the top selling points when Aaron was making his college decision. He grew up going to church but says he has grown closer to God in the last few years.

"I went to a church camp for the first time in the summer of 2014, and that really took my relationship with God to a different level," he says. "Every summer camp following, I just grew more in relationship with him. This past summer, I received my prayer language, which was pretty neat, and I'm just building on that."

Aaron's faith and his love of sports—he played both varsity basketball and baseball in high school and can be found playing intramurals between classes—have always been intertwined.

"I'm more of a servant-type person," he says. "I like to be serving in community, and I do that through sports, serving the team and teaching them how to do certain things."

Aaron's studying mechanical engineering, something he has always been fascinated with but grew more interested in when his older brother also majored in the subject. Aaron hopes to work for an automobile manufacturer in design and development in the future.

"Growing up, I've always loved cars and knowing how they run," he says.

Attending a Christian school was important to Aaron, and he is enjoying discussing how God is part of everything in his classes.

"It's been good to learn how God is integrated into the entirety of creation and the details of things—say, chemistry and all kinds of things that wouldn't if God didn't make it work."

Aaron says he's also grateful for the way ORU faculty and staff care about students.

"When I met with my academic adviser, Dr. Dominic Halsmer, he invited us to his house to have a meal," Aaron says. "That was really nice of him to do that, and I thought, 'What other professors at other schools would do this?' It was really refreshing to know professors aren't dictators passing down assignments and telling us what to do, but they are actually really loving people who care about the students."