Helpdesk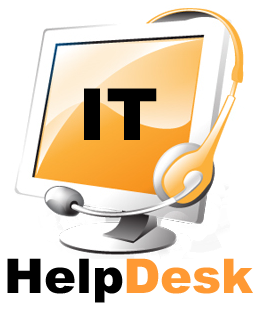 Click the "HelpDesk" icon to submit an Incident or Service Request, or feel free to browse our Knowledge Base!
Office Hours: Monday - Friday 8 am to 12 pm and 1:00 pm to 5:00 pm / Closed for Chapel / Phone: 918-495-6315 or ext. 6315
Argos
Argos is the system used by the University for generating data reports. When requesting Argos data reports, there are data owners for each department. Please consult the following list for whom to get approval from when submitting an Argos data request form.
Admissions – Alison Vujnovic (Residential), Nathan Carson (Online), Dr. Grey Hoff (AVP International Student Relations)
Alumni/Advancement – Elisabeth Rogers
Finance – Larry Moss
Financial Aid –

Emily Akterson

Human Resources – Sylvia Kelly
Registrar – Dr. Connie Sjoberg
Student Accounts – Michelle Lake
Please click here to download an Application.
Banner
Banner is the University's product for maintaining student or staff records. You must have an account setup thru I.T. to access Banner. The level of access you receive depends upon the need of your position to access those records.
Please click here to fill an Application.

Network & Printer Access
Please contact the Help Desk at 6315 or helpdesk@oru.edu for help with network drive and printer access.
Office Moving
Moving offices? We've got your technology needs covered! Fill out the following form to request a relocation of your current technology.
Other Requests
Request to Access Personal Files