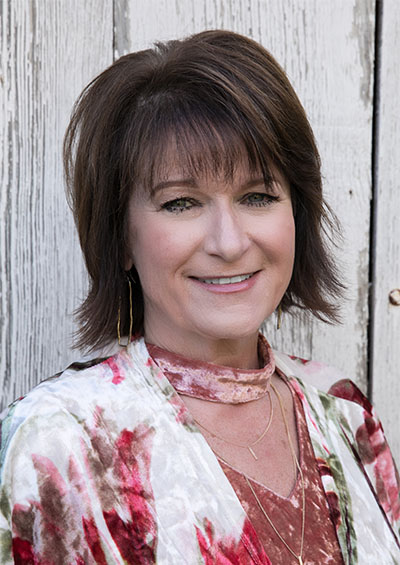 Camella (Barnhill) Binkley graduated from Oral Roberts University in 1980 with a B.A. in psychology. While at ORU, she was an RA and Head RA, involved with Music Ministries, and on staff.
After graduation from ORU, Camella's love of ministry opened up doors for her to serve on both the staffs of James Robison Evangelistic Association and Edwin Louis Cole Ministries. During her time with James Robison, she became the National Coordinator of Christian Women's National Concerns – a non-profit organization which focused on educating women to have a voice in local and national politics. At Edwin Louis Cole Ministries, Camella was Senior Producer with responsibility for all programming and production of a video teaching ministry which has reached nations.
Camella is currently the owner and chief operating officer of Express Employment Professionals in Waxahachie, Texas, a franchise staffing company with over 800 offices in the U.S., Canada, and South Africa. Her franchise has won national recognition in the Express family for over 20 years. She is a Certified Staffing Professional and is looked to as a leader in the franchise organization. She and her husband, Bruce, began their business with a dream to own a "tent making" business that would support their dream to give into ministry.
Camella is also the vice president of New Name Society International, a nonprofit organization that she and her husband founded to offer hope to the hopeless. Their charitable outreaches and programs have helped thousands of disadvantaged people, especially orphans, in Cambodia, Vietnam, Zimbabwe, Tanzania, Mexico, Belize, Rwanda, Zambia and Nicaragua. Their passion is to live out James 1:27 – "pure, undefiled religion is that you visit the widows and the orphans in their time of distress". In 2012, New Name Society opened two homes in Cambodia to house and educate young girls rescued from the threat of human trafficking.
Camella is involved in leadership both in the community and in her church, Trinity of Cedar Hill, Texas, where her focus remains helping those in need. At Trinity, she has led both Women's Missions and is part of the Leadership Team for Girlfriends - a yearly conference/event reaching thousands of women empowering them to live their best life. She is part of a pioneering work in her community called Strategic Business Alliance – an organization formed to both support and inspire young entrepreneurs. She has served on the boards of Child Rescue and Ohana Ministries along with eight years of service to her alma mater, Oral Roberts University, on the Alumni Board where she served as the Nominations Committee Chair. Camella and her husband, Bruce, reside in Lake Kiowa, Texas. They have two adult children, Jessica and BJ (and wife Heather), and five amazing grandsons: Jackson, Noah, Bradley, Khai and Liam, and a beautiful granddaughter, Ellie Joy.