As ORU Golden Eagles, we stick together and live life to the fullest with passion and purpose... and have tons of fun along the way. We paint our faces blue and gold, lose our voices during Campus Worship, take on rival floors at intramural soccer, eat too much Chick-fil-A (if that's possible) and stay up too late cramming for finals in the Hammer Center.
Be part of a community like no other.
"I loved living on campus. Not only was it fun, but living here showed me how much energy, compassion and joy results from a culture of following Christ."
-Faith Sweet (B.S. Business, 2018)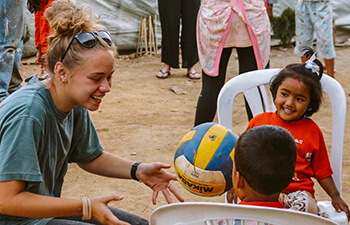 Together, we gather in Chapel twice a week to experience powerful worship, life-transforming messages from world-renowned leaders, and share in meaningful prayer. In fact, we literally keep prayer at the center of everything we do. In the middle of campus is our 200 foot-tall Prayer Tower. We stop here between classes to seek the Lord.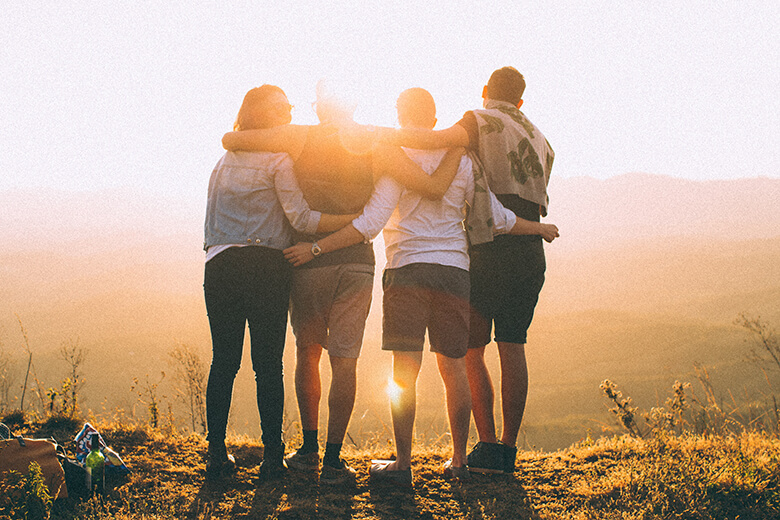 Together, we roll up our sleeves every week to serve the people of Tulsa in 15 outreach locations, and we work together to raise funds so we can travel to over 25 countries during spring and summer breaks to share the gospel, witness miracles, and see people made whole.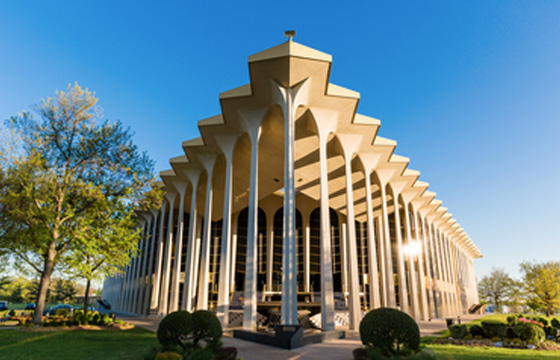 Not only is our campus ranked as one of the safest and healthiest campuses, but it's also one of the most beautiful! We snap selfies in front of the iconic Prayer Tower, take walks through the peaceful Prayer Gardens, and enjoy the futuristic, art-deco (and symbolic) architecture that makes our campus one-of-a-kind.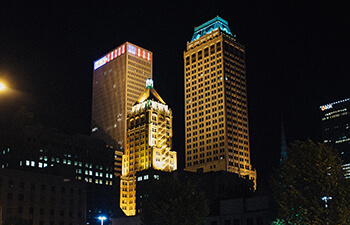 Together, we explore the neverending things to do in Tulsa, also known as "T-town" or "the 918." We're convinced it's one of the best cities in the nation. If we're not on campus, we're studying in offbeat coffee shops, shopping in eclectic art-districts, catching concerts at nationally recognized venues, feeling classy at world-class museums, or discovering something new at The Gathering Place, which was named the best new attraction in the country by USA TODAY.
THE ARMAND HAMMER ALUMNI STUDENT CENTER
With a commitment to enhance the ORU experience of building Holy Spirit-empowered leaders through whole person education, we provide a safe environment full of wholesome entertainment for past, present and future ORU students and their families. We do this by setting a standard for outstanding service, activities and equipment.