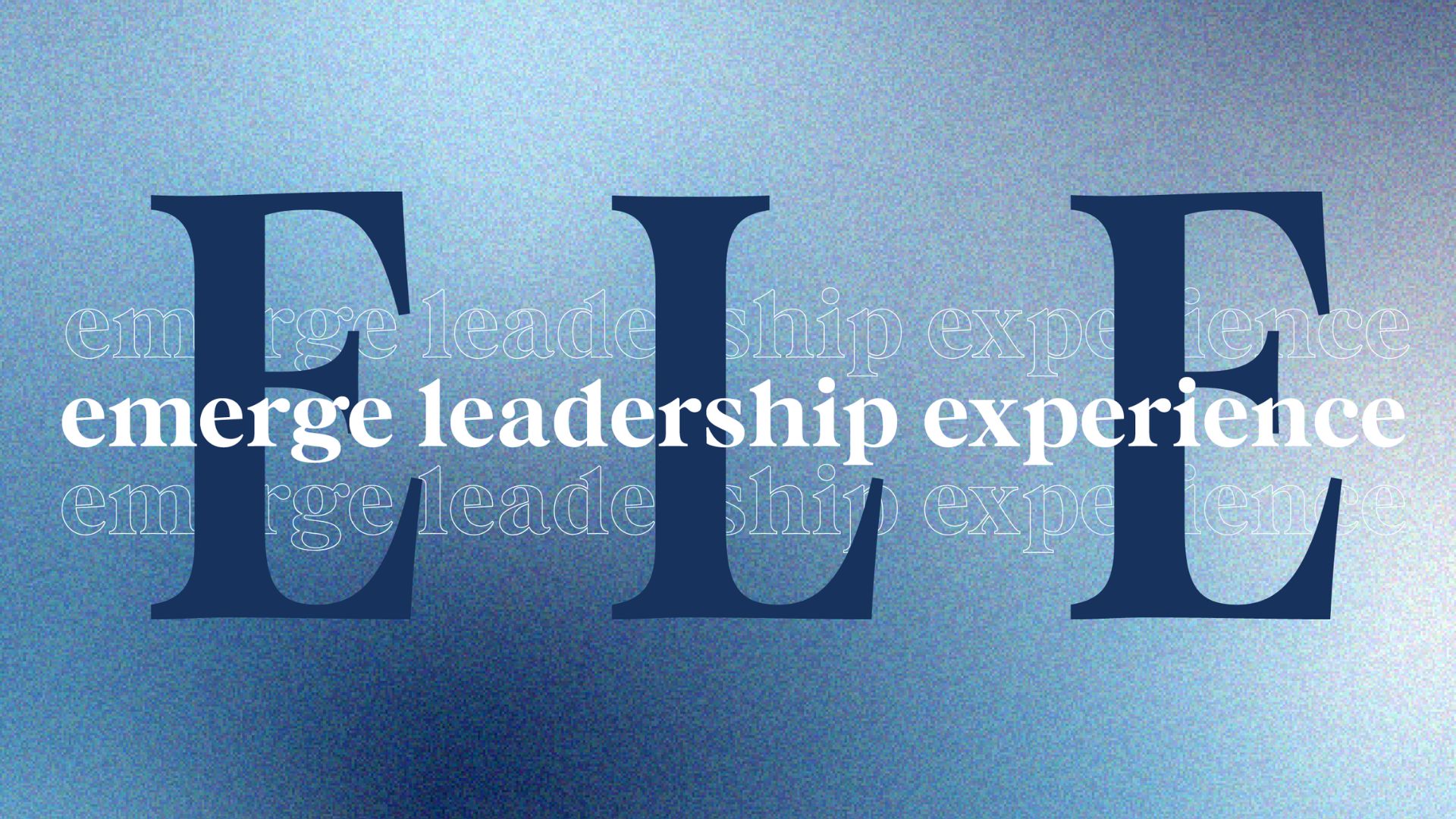 EMERGE is coming back...and it's goING TO be better than ever!
JULY 23-26, 2023
As a student leader in the 10th, 11th, or 12th grade, this on-campus event is a can't-miss opportunity for you. There's more information to come, but mark these dates on your calendar and trust us when we say you don't want to miss this year's Emerge Leadership Experience (ELE) at ORU! View the schedule now.
Who: Sophomores, juniors, and seniors in high school
Where: ORU campus in Tulsa, OK
When: July 23-26, 2023
---
FREQUENTLY ASKED QUESTIONS
We will have shuttles run from 12:00 PM - 6:00 PM on Sunday, July 23 from the Tulsa Airport only. Return shuttles from campus to the Tulsa Airport will run on Wednesday, July 26 from 7:00 AM - 1:00 PM.
Please complete the Shuttle Request form to schedule a shuttle from the Tulsa International Airport. This form must be completed at least 48 hours before your desired pick-up time in order to guarantee that a shuttle will be available.
Your registration fee covers the cost of housing, meals, ELE t-shirt, and ORU Leadership Certificate.
Yes! When you arrive to campus, you will go to the Armand Hammer Alumni Student Center where there will be a check-in process in which you will receive your housing assignment, room key, and a packet of information. Click here to see where we're talking about!
The Emerge Leadership Experience is intended for students only. Parents are welcome to visit with the Enrollment Management office, visit campus departments, or go on a campus tour. However, all ELE sessions are for students.
To sign up for a campus visit, go to visit.oru.edu.
When you arrive at ORU's campus, you will park in Lot G next to the Armand Hammer Alumni-Student Center. Once there, you can proceed to the Armand Hammer Alumni-Student Center for registration and further instructions.
Click here for a parking map!
Yes! You can download the ORU App for the map on your phone, or you can click here to view a campus map via our website.
---
CHECK OUT THE TENTATIVE SCHEDULE
Sunday, July 23
3:00 PM – 5:00 PM – Campus Arrival & Check In
5:00 PM – 6:00 PM – Dinner in Cafeteria
6:30 PM – 8:00 PM – Welcome Session in Global Learning Center Auditorium
8:00 PM – 9:45 PM – Evening Activity in the Hammer Center
10:00 PM – Community Meeting
Monday, July 24
7:30 AM – 8:30 AM – Breakfast in Cafeteria
8:30 AM – 9:00 AM – Optional Devotional Time in the Prayer Tower
9:00 AM – 10:00 AM – Morning Session 1: Campus Tour
10:00 AM – 12:00 PM – Morning Session 2: Self-Discovery Leadership


---

12:00 PM – 1:00 PM – Lunch in Cafeteria
1:00 PM – 3:00 PM – Afternoon Session 1: Leadership featuring Paradigm Shift
3:00 PM – 5:00 PM – Breakout Session 1: Interpersonal Leadership Track & Worship Leadership Track
5:00 PM – 6:00 PM – Dinner in Cafeteria
6:30 PM – 8:00 PM – Evening Session in Global Learning Center Auditorium
8:15 PM – 9:45 PM – Evening Activity
10:00 PM – Community Meeting
Tuesday, July 25
7:30 AM – 8:30 AM – Breakfast in Cafeteria
8:30 AM – 9:00 AM – Optional Devotional Time in the Prayer Tower
9:00 AM – 10:00 AM – Morning Session 3: Integrity and Leadership
10:00 AM – 11:00 AM – Morning Session 4: Leadership Development Project
12:00 PM – 1:00 PM – Lunch in Cafeteria

---

1:00 PM – 3:00 PM – Afternoon Session 1: Leadership featuring Paradigm Shift
3:00 PM – 5:00 PM – Leadership Breakout Session 2: Interpersonal Leadership Track & Worship Leadership Track
5:00 PM – 6:00 PM – Dinner in Cafeteria
6:30 PM – 8:00 PM – Evening Session in Global Learning Center Auditorium
8:00 PM – 9:45 PM – Evening Activity
10:00 PM – Community Meeting
Wednesday, July 26
7:30 AM – 8:30 AM – Breakfast in the Cafeteria
8:00 AM – 1:00 PM – Campus Departure & Checkout