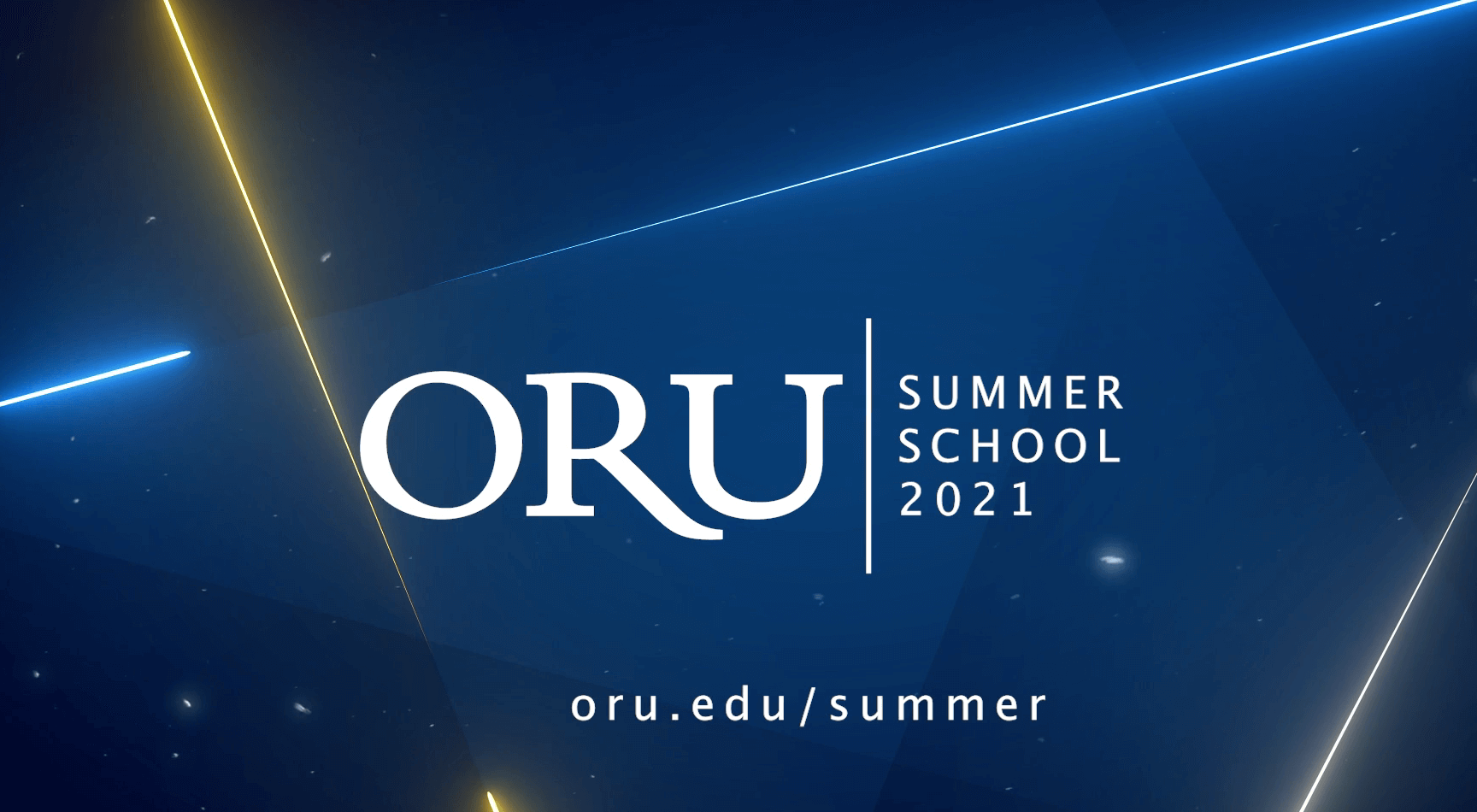 Keep your momentum going with summer school!
---
UNDERGRADUATE DISCOUNTED TUITION
For the summer of 2021, ORU is offering a special discount on summer school tuition.
Online courses that take place in Summer Terms A & B are offered at $410 credit hour.
Residential courses that take place in Summer Sessions 1 – 5 are offered at $500 per credit hour. If your residential enrollment reaches 9 credit hours, the cost per credit hour will be reduced to $450. Residential classes can be attended either in person or virtually.
DISCOUNTED HOUSING
If your enrollment reaches 10 hours (undergraduate) or 9 hours (graduate), you will receive free on-campus housing during the summer. At least 50% of your credit hours must be residential for this discount to apply.
If you're interested and were not enrolled at ORU in the Spring 2021 semester, connect with an Admissions staff member at admissions@oru.edu or call 918.495.6518.
FINANCIAL AID AVAILABLE
Federal financial aid may be available for your summer school enrollment of six hours or more. If you filed the FAFSA for 2020-2021 and received federal financial aid for the fall/spring semesters, no additional application is required. All federal aid requires a minimum enrollment of six summer credit hours to qualify.
The ORU Financial Aid Office will review the summer enrollment of every current federal aid recipient and notify you of your potential federal grants or loans via ORU email and Vision. Aid available includes the Federal Pell Grant, Federal Direct Student Loans, Federal Direct Parent Loans, and Oklahoma's Promise Grants.
If you are a US Citizen or Permanent Resident and have not previously filed the FAFSA online for the 2020-2021 academic year, the form is available at www.fafsa.gov until June 30, 2021. Newly submitted FAFSA information will be sent to the Financial Aid office electronically by the US Department of Education within 3 business days, and you will be included in the next group of students reviewed for federal aid eligibility. If you need assistance completing the form or have questions about federal financial aid for summer, our Financial Aid Representatives are available to help you at 918-495-6510 or ORUFinaid@oru.edu.
IN-PERSON & VIRTUAL COURSES
All Residential Summer classes (Sessions 1-4) will be held on-campus and virtually this summer. Students can attend and participate via face-to-face or through Zoom. The University does not need to know beforehand which attendance method you will select.
Every Summer course will be taught either virtually and/or in-person if possible (given applicable health restrictions). Any lab classes will be taught in the NEC building or the GLC, and all lab sessions will be available virtually as well. It is anticipated that most classes will be held in the GLC.
To see the list of course offerings for the summer, click here or head to VISION and click on Summer Schedule in the left-hand column.
VIEW COURSE OFFERINGS & ENROLL IN COURSES
SUMMER TERMS
Take summer classes for just one term or throughout the summer. Click below to view the start and end dates for each term.
360 WORK PROGRAM
The Summer 360 program allows current students to work on-campus during the summer, earn money, and receive a summer housing waiver (free housing!). Summer jobs start getting posted on Handshake in early April.
The student employee must work a total of 360 hours between graduation and the end of July. This averages to about 30 hours of work per week. The student may work up to two jobs to accumulate needed hours. It is the student's responsibility to reach a total of 360 hours of work in the allotted time frame. Housing charges will be recorded on a student's account until the 360 hours are reached, at which point a scholarship will be applied for free housing.