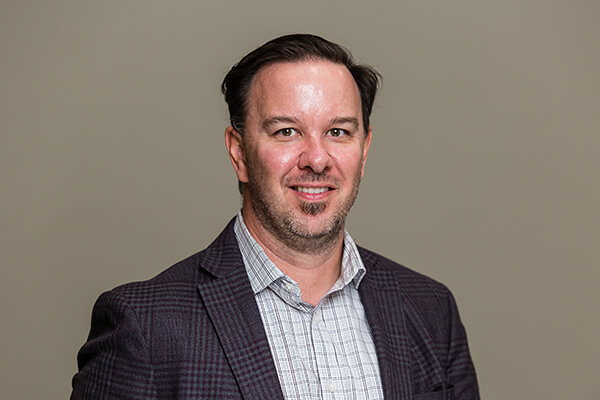 Matt Rearden is an executive, attorney, speaker, husband and father. He currently serves as the Chief Operating Officer of Four Star Homes, Central Florida's largest manufactured home broker, where he focuses his efforts on strategic growth, marketing and business operations.
Prior to his tenure at Four Star, Matt held several executive roles at SeaWorld Parks & Entertainment, including Senior Business Development Officer, where he oversaw the company's domestic & international expansion efforts, strategic partnerships and was an advisor to the CEO, serving on the executive leadership team. For several years Matt also served as the Corporate VP of Business Affairs where was the chief of staff for the President & CEO, in addition to contributing to company strategic planning, special projects, investor relations and interface with the Board of Directors. He was previously a part of the in-house legal teams at SeaWorld, NASCAR and International Speedway Corporation focusing on intellectual property, sponsorship and development.
Before joining the Board of Trustees in 2012, he served as a member and eventually chair of the ORU Alumni Association Board of Directors. As chair, he was selected to be a part of the ORU Presidential Search Committee, which assisted with the selection of Dr. Billy Wilson as ORU's fourth president. He and his wife, Amanda, are members of the leadership team at C/Life Orlando, a growing church which began in their home in 2013.
He received his undergraduate degree in Finance from Oral Roberts University (1997) and earned a J.D. from Florida State University (2001). As a student at ORU, Matt was an Academic Peer Advisor and was also highly involved with the Student Association, serving as a wing representative, senator, executive vice president and, in his senior year, as president. He is a former member of the FSU College of Law Alumni Board and stays active in many community organizations.
Matt has been married to his best friend, Amanda, since 2002 and along with their 3 children – Mackenzie, Ava, and Austin – reside in Windermere, FL. Together, Matt & Amanda, are passionate about raising their children, working in their local church and investing in marriages that are healthy, loving and strong. Matt is excited to encourage professionals to live out their faith in the environments where God has granted them influence, showing the world that Biblical principles yield extraordinary results.