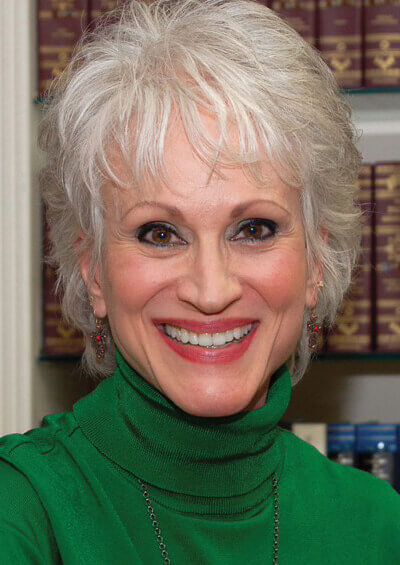 Bishop Dr. LaDonna Osborn is President and CEO of Osborn Ministries International, which is the world missionary organization that was founded by her parents, Drs. T.L. and Daisy Osborn, in 1949.
She is the founder and Bishop of the International Gospel Fellowship of Churches and Ministries (IGF) headquartered in Tulsa, Oklahoma. This fellowship includes over 1000 churches in nearly 50 nations. Dr. Osborn is also the Founder and President of Women's International Network (WIN), which encourages, educates and equips women for all areas of Christian ministry.
Her international ministry includes pastors' and leadership training conferences, women's and mission's conferences, Bible School and seminary lectures and mass miracle evangelism events globally. Her Bible courses, lectures, recorded message and books are distributed worldwide. Dr. Osborn's articulate expression and demonstration of the Christian message of Christ from a broad worldview, teaches and energizes faith in and dedication to the Church's ministry of reconciliation. She sets a positive and inspiring example for both women and men in all areas of church ministry and Christian leadership.
Dr. LaDonna Osborn has earned a Bachelor of Arts Degree from Oklahoma City University, a Master of Arts Degree in Practical Theology from Oral Roberts University, and a Doctor of Ministry Degree from the American Christian College and Seminary. She was awarded the honorary Doctor of Divinity Degree from both Bethel Christian College and Zoe University, and the Doctor of Humane Letters Degree and the Doctor of Literature Degree from the Wesley Synod. She has been included in nearly a dozen "Who's Who" lists around the world.