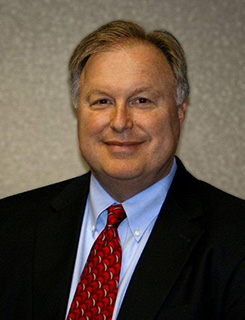 Gordon Helm, prior to his retirement in October 2018, served as the Vice President and Controller of Helmerich & Payne, Inc., a NYSE- listed Tulsa-based contract drilling company, where he worked for 27 years. Helmerich & Payne, Inc. is one of the largest land rig contractors in the United States and also operates in numerous countries around the world. Gordon has over thirty-five years of accounting and business experience, with the last twenty-seven being at Helmerich & Payne.
Gordon received both his bachelor's degree in business administration (1975) and his master's degree in business administration (1978) from Oral Roberts University. He is also a certified public accountant (CPA).
Gordon and his wife, Linda, who is also an ORU graduate (1975), have attended and been involved with Christian Chapel Assembly of God for over thirty years. They have two sons, a daughter, a son-in-law, two daughters-in-law, and three granddaughters and three grandsons.