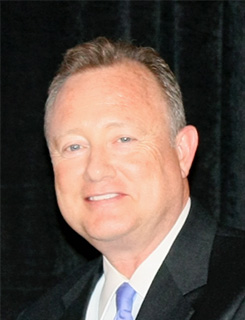 Gary Nelson has thirty-nine years of senior and executive management experience in domestic and international business. His experience includes successful technology start-ups and executive roles with private and public corporations. Gary has extensive experience in acquisitions and reorganization. He accomplished a life goal of retiring, for the first time, at age 49.
Ernst & Young (E&Y) honored Nelson as their technology Entrepreneur of the Year. His companies made the prestigious INC 500 four years in a row, Principle Financials Top Ten Best Private Companies and a current listing on NASDAQ. He served on the Presidents Council for Financial Literacy.
Gary currently serves as Chairman of Every Tribe Every Nation (ETEN), The Nelson Family Foundation and Mission Mutual.
In addition to start-ups and serving on numerous Boards, Gary enjoys mentoring young entrepreneurs. His passions are Faith, Family, Community and Business.
Past Missions
Founder & CEO, Alkami Technology
Founder & CEO, AFS (Advanced Financial Solutions)
Founder & CEO / President, Endpoint Exchange
Founder & CEO / President, Medical Banking Exchange
President & Executive Committee, Metavante Inc
Founder & CEO / President, FSI (Financial Systems Int'l)
Founder & CEO / President, SolutionsAccess
Sr VP, Recognition International, Dallas TX
Executive VP, CFS (Computer Field Specialists)
Operations Officer, Liberty Nat'l Bank and Trust
United States Navy, Surface Warfare Officer
Community/Board Affiliations
Mercy Healthcare
I2E (Innovation to Enterprise, tech incubator)
Southwestern Christian University (Regents)
Ethnographic Media (egm.tv)
Digital Check Corporation
Southeast Asia Payments Council
University of Oklahoma Center for MIS Studies
Oklahoma City Chamber of Commerce
City Rescue Mission, Oklahoma City
North Church, Oklahoma City
TechCrunch 50
Mr. Nelson resides in Edmond, Oklahoma with his wife of 43 years, Diana.