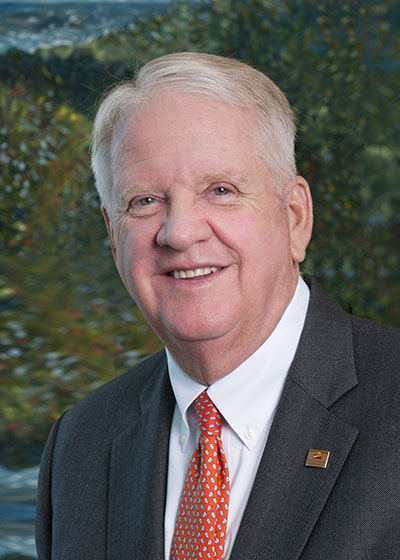 Mr. Gary Brown most recently served as chief executive officer and a director of FirstCaribbean International Bank Limited from January 2016 until his retirement in October 2018 after 42 years in the banking industry. He has been credited with changing the trajectory of the bank, delivering three consecutive years of revenue growth and improved operating results from a strong focus on customer service. FirstCaribbean is majority-owned by CIBC and has over $11 billion in assets and 3,000 employees across 17 countries in the English and Dutch Caribbean. Prior to January 2016, Mr. Brown was the global head of corporate banking at CIBC from July 2013 to December 2015 and had responsibility for corporate and institutional banking activities at CIBC, including lending to large corporations, real estate financing, correspondent banking, international lending and certain non-core portfolio activities.
Mr. Brown joined CIBC in 2001 and from 2004 to 2013 was the president and chief executive officer of CIBC World Markets Corp., CIBC's U.S. broker-dealer and was the U.S. region head for all business and governance functions under a U.S. regional management structure. He also served as a member of CIBC's wholesale banking management and investment committees from 2004 to 2015, and from 2014 until his retirement remained a member of the parent bank CIBC's operating committee.
Immediately prior to joining CIBC, from 2000 to 2001, Mr. Brown served as director and president of K2 Digital, Inc., an internet professional services company.
From 1980 to 1999, he held a number of increasingly senior business and risk management positions with UBS AG, including New York branch manager, head of the structured finance division - one of six operating divisions of UBS in the Americas, and chief credit officer of the Americas.
Mr. Brown began his banking career in 1976 with The Chase Manhattan Bank and after completing the bank's global credit training program went on to become a lending officer in the commodity finance division.
He previously served as president of the Risk Management Association – New York Chapter, chairman of the board of trustees of Mercy College and as a trustee of the Institute of International Bankers. He currently serves on the board of trustees of Oral Roberts University, the executive committee of the board of Mercy Ships International and the board of directors of the Foreign Policy Association in New York.
Mr. Brown received a Bachelor of Science in business administration from Oral Roberts University and has attended executive programs at the Salzburg Institute and Harvard Business School.