ORU Homecoming 2022 - November 10-12
Click button for details and registration. Register between now and September 30 and get a 25% discount on ticketed events! Type in the promo code "EarlyEli" when you check out.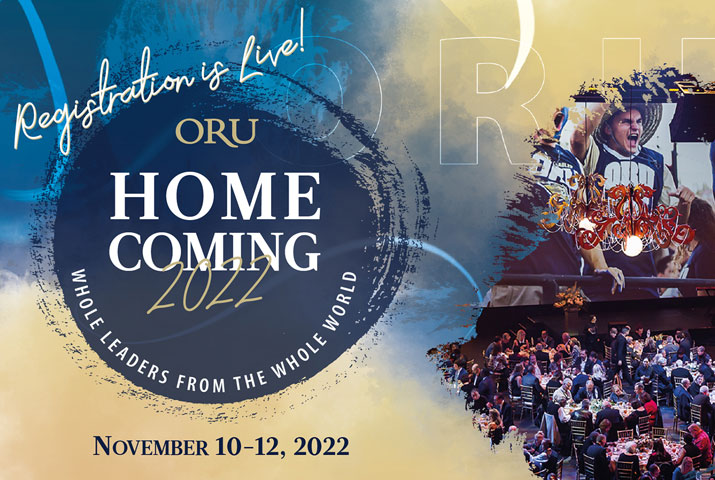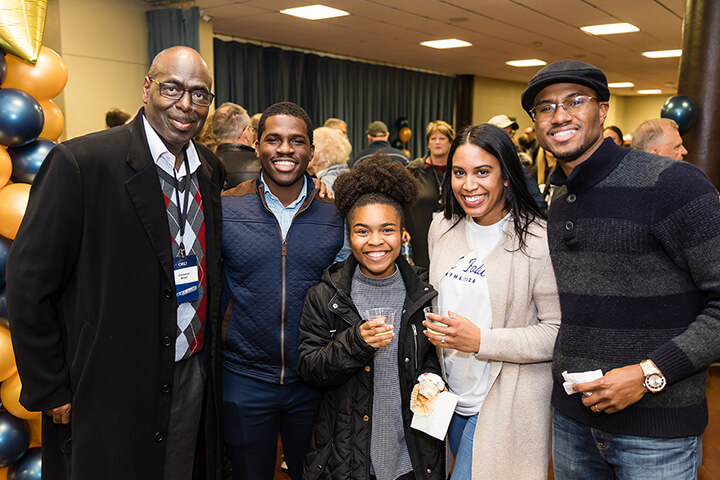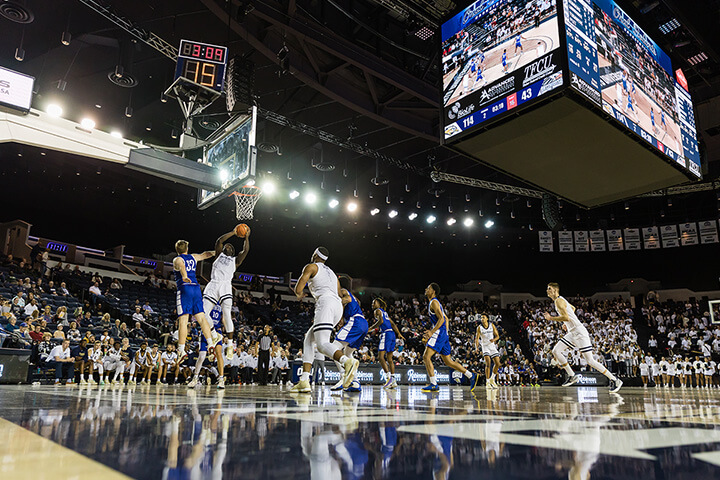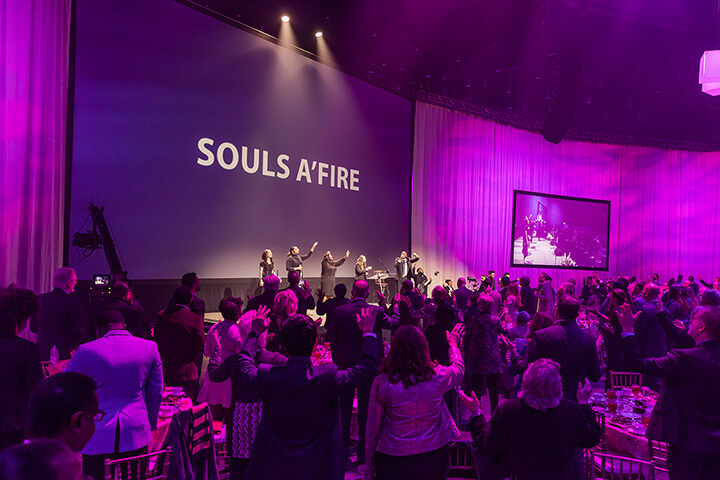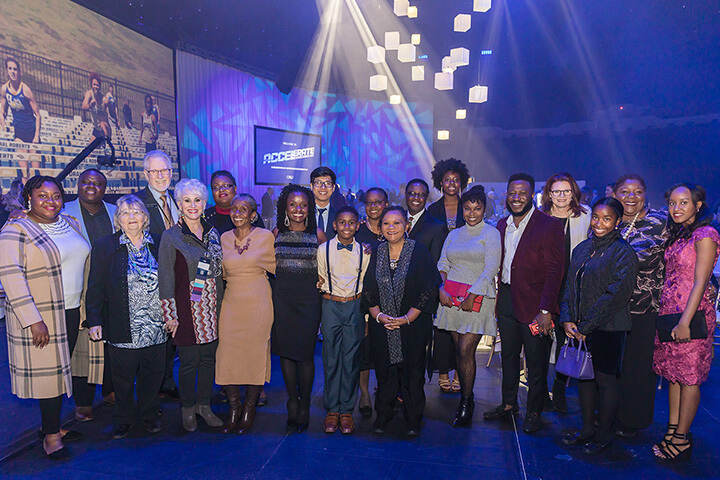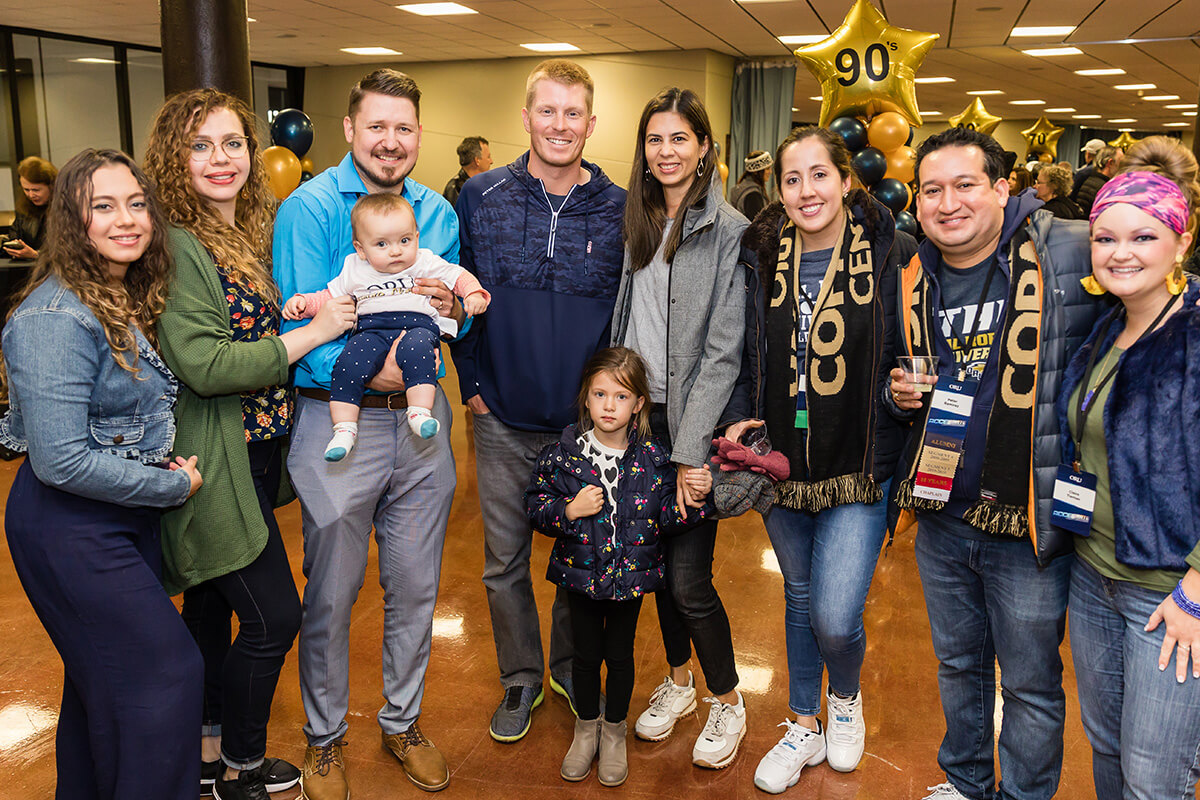 It's been a little while since we all came together for Homecoming 2021. It was so much fun! After taking a few deep breaths (and holding a lot of other events), we plunged into plans for Homecoming 2022.
What can you expect?
Well, there are some events that everyone loves, so of course we're repeating those (and adding some new ones):
Early Morning Prayer
Basketball (Max Abmas is back!!) and Post-Game Party
Chapel with guest speaker Dr. Parnell Lovelace '85, '08-M.A.
NEW: Welcome Center Open House (ORU's newest building!)
Homecoming Banquet, featuring the Alumni Awards*
NEW: 50th Reunion Reception and individual luncheons for the Classes of 1970/71/72
Coffee, Cocoa, and Canvas (paint-and-sip event)
College of Business Power Lunch
Undergraduate/Graduate Theology Lunch
NEW: Devos & Donuts (worship and Communion in Kennedy Chapel)
5K Fun Run
NEW: A Student-Directed Theatrical Production: "The Art of Murder"
Student-led Prayer Movement
NEW: Mike Carter Athletic Center Hard-Hat Tour
Alpha Group and Pioneers Reunion Dinner
Campus Tours and Open Houses
Golden Eagles Volleyball vs. South Dakota
Class Visitation
You'll find the entire schedule of events on the registration page. You are also invited to sponsor a table at the Homecoming Banquet
So, mark the dates on your calendar and make plans to join us. Homecoming is all about welcoming our alumni back to campus—to reminisce, catch up with beloved professors, see what has changed (and be reassured by what hasn't!), and be reminded of what made your own ORU experience so special. Wherever your post-ORU journey has taken you, we want to see you again. Please come!
*This year's Alumni Awards will be presented to Joseph Harris, D.Min. '81, '85 (Service to God), Michael Ash, Ed.D. '74 (Service to the Community), Starr (Adkins) Clay '70 (Service to the Alma Mater), Cynthia (Gunn) Newsome '80 (Service "In Every Person's World"), and Robert Rush III, DTL '11 (Rising Servant Leader).