"The Safest Place in Oklahoma"
How Oral Roberts University Charted A "New Way" For Campus Safety in the Pandemic.
The COVID-19 pandemic caused hundreds of colleges and universities to delay the beginning of classes, switch to only offering online learning, even closing campuses, sending students and faculty home during the recent Fall semester. The New York Times reported in an article updated on November 19, 2020, that their "survey of more than 1,900 American colleges and universities — including every four-year public institution and every private college that competes in NCAA sports — revealed more than 321,000 cases and at least 80 deaths since the pandemic began." Yet the data reported at that time, broken out by state and institution, showed only one case of COVID-19 at Oral Roberts University.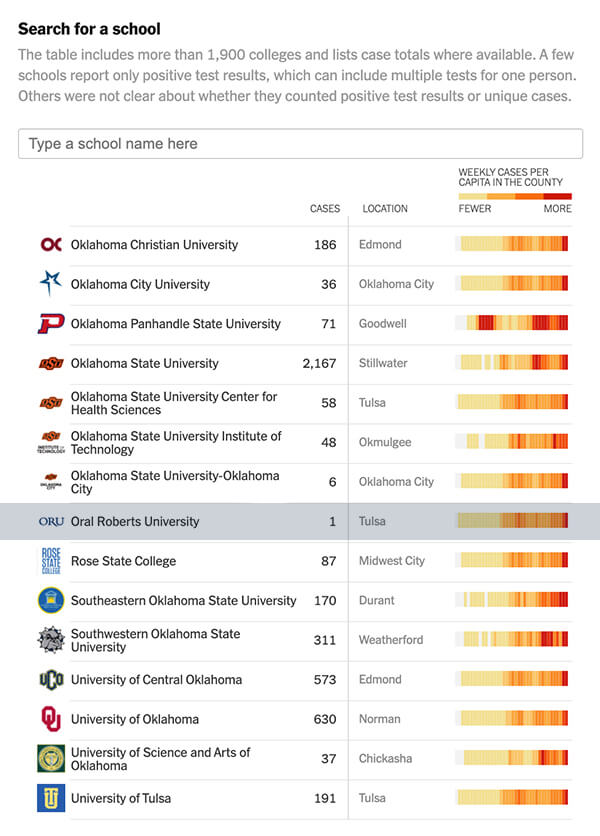 This number is more remarkable when factoring in that the University's hometown of Tulsa, Oklahoma, became a coronavirus hotspot. While other major universities scrambled to alter educational plans, ORU's fall semester ended as scheduled, without closing, and without switching to an online-only format. ORU completed the semester with no students in quarantine and no students in isolation.
ORU President Billy Wilson attributes the successful semester to a comprehensive plan the University put in motion last summer called "ORUSAFE." Wilson said, "My goal was to make ORU 'the safest place in Oklahoma' while providing a normal college experience for students."
[ WATCH – President William Wilson talks COVID and culture with ORU students ]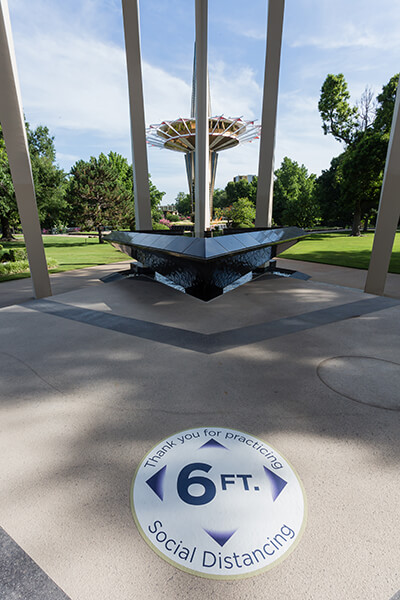 The ORUSAFE strategy centered on creating "Layers of Safety" for everyone on or commuting to campus. Dr. Dean Prentice, ORU Associate Professor of Health Sciences said, "Layering includes masks, physical distancing, hand hygiene, and daily wellness checks." The extensive plan for the campus included safety signage, entry checkpoints, automatic temperature machines, and hospital-grade building sanitation. The entire campus became cash-free. ORU required testing before students arrived and move-in times were staggered. ORU provided the students on-campus rapid testing, contract tracing, quarantine, isolation and safe-learning measures in the classroom to limit the event of a breakout.
The promise to be "the safest place in Oklahoma" addressed students' and parents' concerns because ORU student enrollment rose for the 12th consecutive year. Making good on that promise provided incoming students with the college experience and peer relationships they expected and desired. As first-year ORU student Grayson from Fort Worth, Texas, attested, "It's my first semester, and it's been really good, even though it's COVID season. Chapel is great. I've made great friendships here. And even throughout everything that's going on, it's still amazing."
ORU limited the spread of the virus on campus while continuing to hold face-to-face classes. During the nationwide coronavirus spike in November, statisticians scrambled to keep up with colleges and universities' closures and adjustments. Many major schools that planned to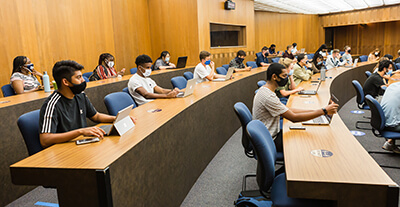 continue in-person classes until the end of the semester transitioned to online. "It's not a small number of institutions. It was a large number of institutions," said Chris Marsicano, Director of the College Crisis Initiative at Davidson College, which tracked college plans and modalities.[i]
According to a report by Inside Higher Education, changes made in the last two weeks "mostly involved colleges ending in-person instruction and pivoting anew to remote learning…earlier than they had planned."[i] How did students fare? In one study, at least 76 percent of university faculty members and 62 percent of students believed there was a negative impact on education quality.[ii] In another study, only 23 percent of students were confident they could get a quality education through remote classes. Only 19 percent were confident they could build peer relationships in a remote environment.[iii]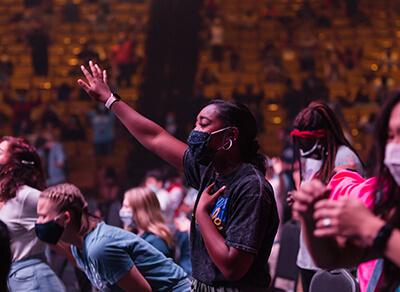 An ORU first-year student from Claremore, Oklahoma, had an entirely different experience. Carlos Vasquez said he was grateful to be on-campus without interruption for the entire semester. "I feel blessed to be at this University. I talk about it all the time because others shut down. So even though we had to wear a mask, I still made lots of friends."
Psychologists have seen a tendency toward teen depression due to isolation.[i] However, ORU parents saw their students housed in a well-balanced environment that provided both stability and peer relationships. First-year student Darby Rates from De Kalb, Texas, stated, "I was definitely surprised how genuine everyone is at this campus. We have a really great friendly group of students."
Impressions like this are essential to universities because a student's first-year experiences can define their collegiate journey. In many cases this fall, potential first-year students delayed plans, moved to schools closer to home, or switched to two-year schools.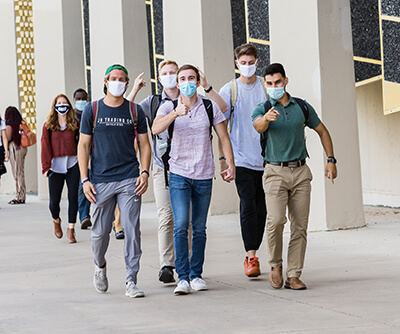 Students received in-person instruction throughout the entire semester at ORU, ensuring they received value for their tuition dollars. Plus, ORU continued to offer its "Whole Person" scholarships, remaining one of the most affordable of all high-ranking universities. ORU's financial aid is critical to parents who have experienced a negative financial impact due to the pandemic.
Given the low rate of infection on its campus, ORU has been one of the safest, and perhaps the safest, place in Oklahoma. For college students who took the semester off because they didn't want to take online classes or were just unsure about the future, ORU's message is, "There's a place for you on the campus of ORU, where we are forging whole leaders for the whole world."
In striving to be "the safest place in Oklahoma," ORU might have become the most "normal" campus in the United States. Overall, ORU students were privileged to have a great college experience this fall. One ORU senior from Texas said, "In reality, things haven't been too different other than several health precautions. But I'd rather be on campus with restrictions than stuck at home like so many other schools."
[ WATCH – KTUL Report: Faith and Science, ORU used both to tackle COVID on campus ]
[i] https://www.insidehighered.com/news/2020/11/17/colleges-end-person-instruction-early-due-covid-19-spread
[ii] https://www.insidehighered.com/news/2020/11/17/colleges-end-person-instruction-early-due-covid-19-spread
[iii] https://www.insidehighered.com/news/2020/11/27/live-updates-latest-news-coronavirus-and-higher-education
[iv] https://www.mckinsey.com/industries/public-and-social-sector/our-insights/covid-19-and-us-higher-education-enrollment-preparing-leaders-for-fall
[v] https://www.sharp.com/health-news/teen-isolation-and-suicide-prevention-during-a-pandemic.cfm