GENERAL INFORMATION ABOUT ORU
Oral Roberts University (ORU)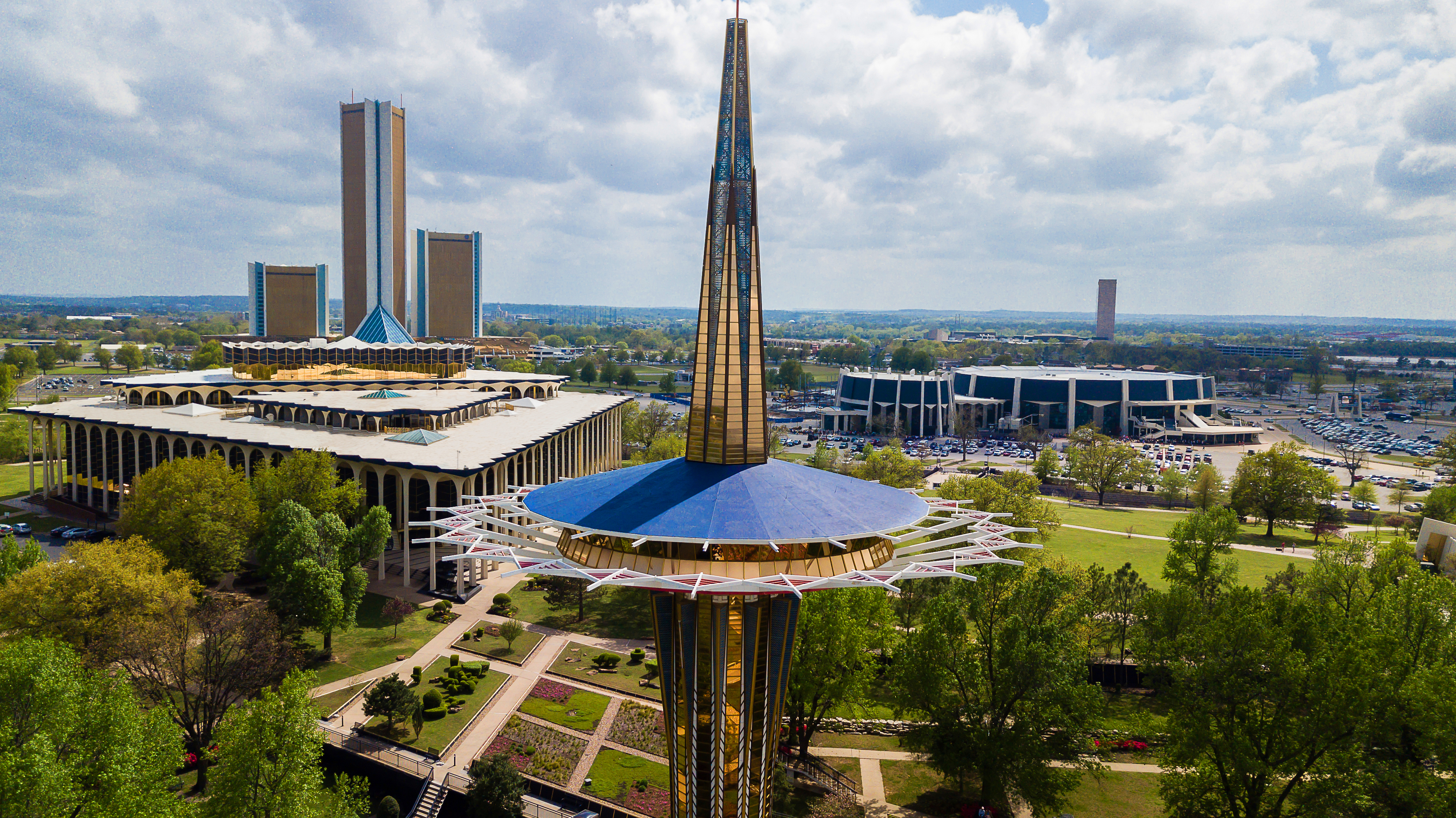 ORU Mission
To develop Holy Spirit-empowered leaders through whole-person education to impact the world.

ORU Vision
ORU was founded by Oral Roberts in 1963 upon the power of the Holy Spirit and the authority of scripture. God gave the following commission to Oral Roberts, and it has remained the University's vision ever since:
"Raise up your students to hear My voice, to go where My light is dim, where My voice is heard small, and My healing power is not known, even to the uttermost bounds of the earth. Their work will exceed yours, and in this I am well pleased."

About ORU
Founded in 1963 by Oral Roberts.
Oral Roberts University is a Christian interdenominational university located in Tulsa, Oklahoma. As a globally recognized, Holy Spirit-empowered university, we develop whole leaders for the whole world through a unique whole-person education. Students come to ORU not to "stay" in their faith but to GROW in faith and to become the Spirit-empowered leaders they are called to be.
Over 31,000 graduates and a total alumni population of more than 61,000.

ORU Academics
ORU offers over 100 undergraduate majors and over 25 graduate and doctoral programs.
ORU's student-to-teacher ratio is 17:1.
ORU is comprised of six different colleges with bachelor's, master's, and doctoral programs.
Those colleges are:
College of Arts and Cultural Studies
College of Business
College of Education
College of Science and Engineering
College of Theology and Ministry
College of Health Sciences
Anna Vaughn School of Nursing

Other Quick Facts
Rather than fraternities and sororities, ORU students belong to housing "wings" that become de facto families for them on campus. Each wing has its own student chaplain to help oversee each student's spiritual growth, and "brother" and "sister" wings frequently join together for fun group activities.
ORU features a diverse population of over 5,051 students, with students from every state in the United States as well as an international student body from 145 nations.
ORU has 14 NCAA Division I athletic teams. For more information about athletics at ORU, visit ORUathletics.com.
The placement rate for ORU graduates seeking employment is 99.57% compared to the national average of 86.6%.
ORU's mascot is the Golden Eagle.
ORU is located at 7777 S. Lewis Avenue in Tulsa, Oklahoma. For a map of the campus, visit http://www.oru.edu/campus-map/
ORU Sports
Men's:
Baseball
Basketball
Cross Country
Golf
Soccer
Tennis
Track & Field
Women's:
Basketball
Cross Country
Golf
Soccer
Tennis
Track & Field
Volleyball
About "Whole-Person" Education
While being a rigorous educational institution, ORU is not focused solely on growing our students' intelligence. We espouse an education philosophy that we call "Whole-Person" Education, aiming to increase our students' facility in spirit, mind, and body. As a result, our education includes spiritual development through bi-weekly chapel services and Christ-centered curriculum, as well as physical training through a wide array of physical education classes that incorporate the latest in technology.

About ORU President Dr. William M. Wilson
Dr. William M. Wilson is the fourth president of Oral Roberts University. As President of the historic, globally recognized University, Wilson is leading the mission to develop Holy Spirit-empowered leaders through whole person education to impact the world.
With over four decades of executive leadership experience, Wilson is recognized globally for his unwavering ethics in leadership and as a champion for new generations of Spirit-empowered leaders. Through his unique ability to foster global partnerships, Wilson is instrumental in uniting leaders from various cultures, ethnicities, and spheres of influence.
Wilson served on the ORU Board of Trustees as Vice Chair until his election as the fourth President in June 2013. Since taking office, Wilson has piloted one of the largest campus expansions in the University's history. Under his leadership, ORU opened the Global Learning Center, a re-engineered 54,000 square-foot television studio that features augmented/virtual reality learning and supports global instruction. Wilson also spearheaded a campus improvement plan that included a contemporary $10 million apartment-style student residence hall. Wilson was responsible for the visionary purchase and transformation of a 100,000 square-foot venue into ORU's Nursing and Engineering Complex and oversaw the completion of the ONEOK Sports Complex, one of Tulsa's top collegiate track and tennis facilities. These improvements were funded in part by the University's $50 million 50th Anniversary campaign, one of the President's successful efforts to expand ORU while remaining debt-free.
Beyond ORU, Wilson serves as the Global Chair for Empowered21 (E21), an organization influencing the future of the global Spirit-empowered movement. E21 is recognized as the world's largest Spirit-empowered relational network, bringing together ministry leaders, scholars, evangelists, and next-generation voices who collectively represent over 650 million Christians worldwide. Since 2010, E21 has expanded exponentially with 14 regional cabinets around the world and numerous working groups, such as the recently launched Global Prayer Alliance.
A native of Owensboro, Kentucky, Wilson holds a Bachelor of Science degree in Secondary Education from Western Kentucky University, as well as Master of Arts and Doctor of Ministry degrees from Pentecostal Theological Seminary.

About ORU Founder Oral Roberts
Oral Roberts (January 24, 1918 – December 15, 2009), founder of Oral Roberts University, was known internationally as an educator, evangelist, businessman, author, and television personality. He received his formal education at Oklahoma Baptist University and Phillips University. In 1947, he resigned his pastorate to enter an evangelistic ministry to pray for the healing of the whole person, and he went on to conduct hundreds of evangelistic and healing crusades on six continents, appearing as a guest speaker at countless national and international meetings and conventions. Always a pioneer who embraced the cutting edge of technology and learning, Roberts established ORU as a charismatic, Christian, liberal arts university dedicated to educating the whole person—spirit, mind and body.
For more information, visit: About ORU webpage.