ORU Announces First Annual Teach-Off, Winners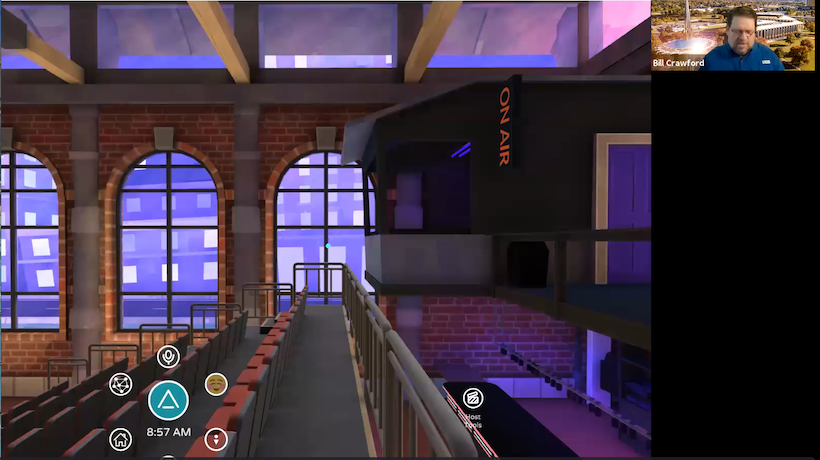 ORU is proud to congratulate Drs. Bill Crawford, Dominic Halsmer, and Mark Roberts as the inaugural winners of the First Annual President's Teach-Off.

Dr. Crawford won for his presentation "Humersive Learning with VR Altspace," Dr. Halsmer for "Hacking the Kidney with VR," and Dr. Roberts for "Teaching with the Digital Commons/Showcase."

The criteria for the competition were to demonstrate creative and innovative ideas in teaching methods, with the ultimate goal of improving student success and student engagement. Faculty members recorded video of themselves in the teaching environment and submitted them to a jury panel made up of members of the Provost's office and the IT Department.
"I had never really used VR in the classroom before," said Halsmer, Professor of Engineering, "plus we were quickly heading to all on-line classes because of the virus, and I had never even hosted a Zoom meeting! But I did have a good idea for a project the students could tackle in this context."
Halsmer submitted his project, "Hacking the Kidney with VR," as part of his Biomedical Engineering Survey Course and trusted the team at ORU's Global Learning Center to help make it a reality.
"The students responded fantastically," he said.
"I'm always trying to find some new way to get students' attention, so the teach-off was a [great] scenario," said Crawford, Chair of the Graduate School of Business and Assistant Professor of Management. "I was trying to make something personal but also immersive that can get a student that much more engaged. We decided to use VR technology, not for a computer class, but to cross disciplines and teach management or marketing."
Hence his project, "Humersive Learning with VR Altspace," which uses VR to help students embody an immersive learning environment and get more out of the classroom.
"Think how many thousands of times we have students walk into a classroom to hear another lecture," Crawford continued. "We try to make classes engaging and interactive, but there's always an element of someone at the front of the room giving a concept they need to know. So if we can package it differently that gets their attention and enhances the material, then that's a win."
"We've been letting the University know we have this ability to host, in a virtually endless feed, a digital showcase to the world to show scholarly, creative, and historic works, of, by, and about ORU," said Roberts, the Dean of Learning Resources.
"It's a small extension of what we're already doing, where people can download documents, audio files, video files, and the like," he said. "So what we're going to do with this award is convert analog materials into a digital format, wrap them with ORU identifiers and inducements to stay in touch with ORU, and then use those as recruitment tools."

Each professor wins $10,000 in scholarships, which they can use to do such things as purchase new equipment, software, or mobile applications, or engage in research, faculty development, or travel to attend a conference that enhances their innovation.

"We're always looking for ways to spur creativity and innovation, and this teach-off seemed like a perfect way to inspire that in our outstanding faculty," said ORU Provost Kathaleen Reid-Martinez. "We were amazed at our professors' high level of execution and utilization of such technologies as the Global Learning Center, immersive learning, and virtual reality, and look forward to seeing how they continue innovating in the years to come."

The scholarship funds were allocated earlier this year through the University's Impact 2030 Plan.
###