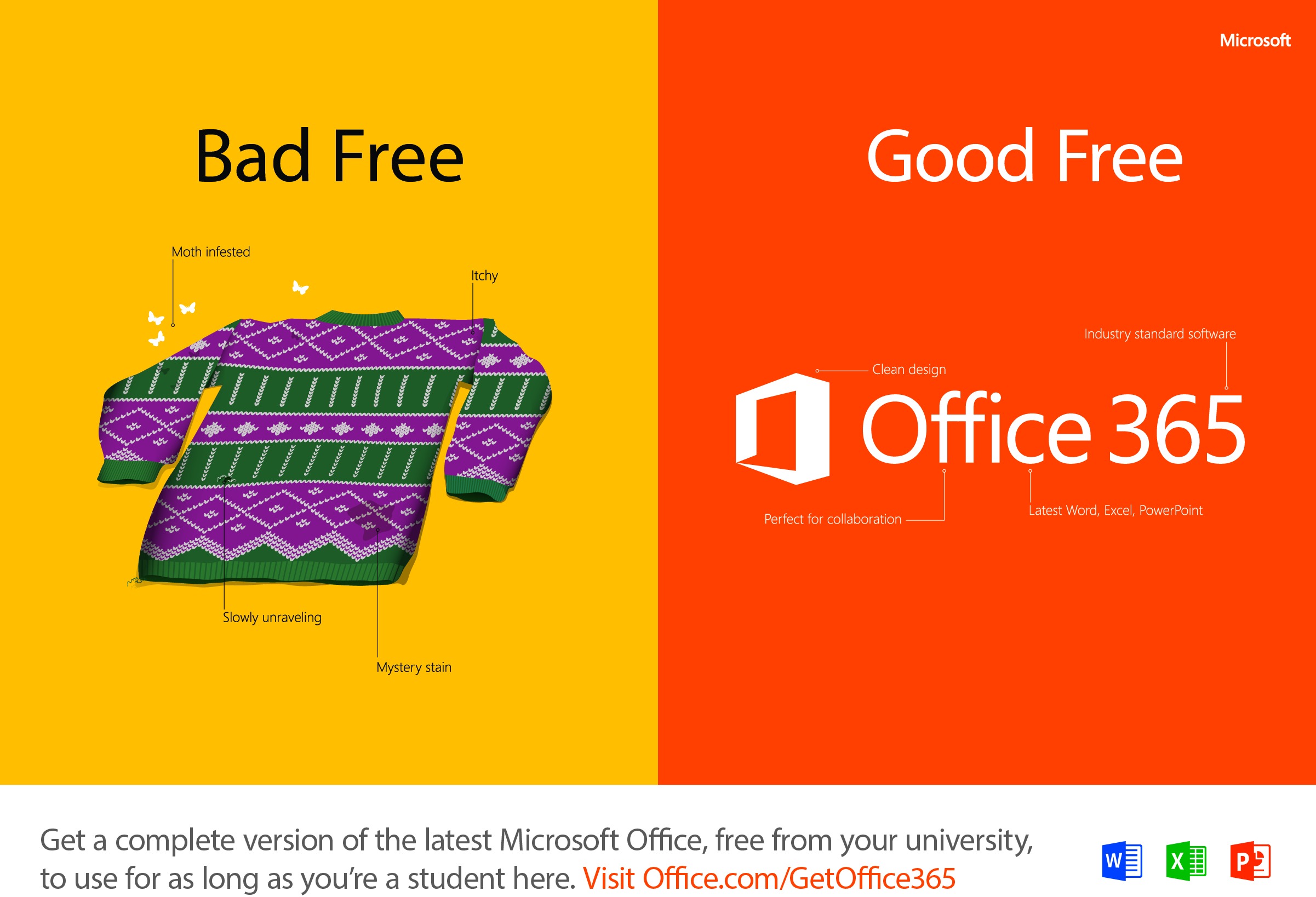 Office 365 Education for Students Program
Office 365 Education for Students is an Office 365 plan that is available for free to all active students who attend ORU and is available at www.Office.com/GetOffice365. This plan allows students to install Word, Excel, PowerPoint, Outlook, OneNote, Publisher, and Access on up to 5 PCs or Macs and Office apps on other mobile devices including Windows tablets and iPads.
How long can I use the plan?
If you are eligible, you can use the plan until you graduate or are no longer enrolled. At expiration, the Office applications enter a reduced-functionality mode, which means documents can be viewed but it isn't possible to edit or create new documents. In addition, online services associated with the school email address, for example Office Online and OneDrive, will no longer work.
Can I share the plan with others?
Office 365 Education for Students is licensed for use only by the eligible student.
Click here for step-by-step instructions on how to download and install Office from the Office 365 Education Program.
Accessing Your ORU Office 365 Email
There are several different ways to connect to your Office 365 email.
Office 365 Web Access
Web access to your Office 365 account is available from anywhere you have Internet access using Microsoft's Outlook Web App. Web access is full-featured and provides a nearly identical experience to Microsoft Outlook.
When you're finished using the Web App, remember to choose sign out and then close out the browser.
Configure Outlook to Access Office 365
Microsoft Office 365 is accessible using Outlook. Follow the step-by-step instructions here to configure Outlook on a PC or MAC.
Mobile Device Access
Office 365 can be used on many mobile devices, including Apple, Android and others. Follow the step-by-step instructions here to configure your Office 365 account for your email.


Click Here for your Office365 Email: mail.oru.edu
---
Need Help?
Student Help Desk
Call: 918-495-6321
Email: studenthelpdesk@oru.edu
Visit: LRC 3 Information Desk
Hours:
Help Available 7:00 a.m. - 6:00 p.m. Monday - Friday
Labs Open 7:00 a.m. - 10:00 p.m. Monday - Friday
Closed Saturday and Sunday
Note: These hours may change during holidays