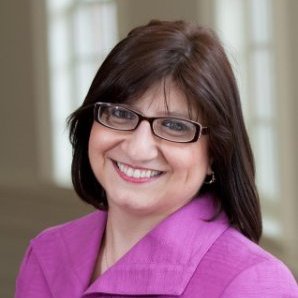 Dr. Marcela Chaván is the Director of the International Student Center at Oral Roberts University. Since her arrival in September 2014, her vision has been to empower both International and Domestic students to obtain a "global mindset" as the University is being positioned for global success. She is a great asset that helps the University develop a global culture to unite all students, staff and faculty under a common cause in serving the Kingdom of God.
Dr. Chaván earned a Ph.D. in Communication from Regent University, a Master of Arts from the Church of God Theological Seminary, Master of Arts in Social Communication (equiv.) and a Bachelor in Mass Communication (equiv.) from the "Universidad Nacional de Córdoba" in Argentina. She also earned the City of Virginia Beach 2014 Human Rights Award for outstanding contribution to understanding and collaboration among people from different cultures in educational institutions.
Dr. Chaván has more than 20 years of higher education administration experience in the United States and abroad. She is an experienced university professor in undergraduate, graduate, and professional development programs. Her experience includes being a Communication Instructor and Adjunct Professor of Communication, Political Science, Leadership Communication and Religious Studies at Regent University (2003-2013). She was also an Adjunct Professor of Rhetoric at Christopher Newton University (2007-2008). She was also an Instructor of Communication at Tidewater Association of Ministers and Leaders in Virginia Beach (2003).
Dr. Chaván also has extensive Media Production experience. She started as a Copy Editor at the Argentinean University for Theological Studies (1990-1997), became copy Editor at Cordoba National University (1997), then went to become a Writer for COG Hispanic Publishing House. She was also a part of the Christian Broadcasting Network (CBN), where she started as a Production Assistant, then became a Segment Producer and finished as an Associate Producer (2000-2003).
Dr. Chaván has extensive experience managing non-profit, educational and faith-based organizations. Her academic career has led her to work as Director for the Center for Latino Leadership, Associate Director of International Programs, International Programs Manager, Communications and Curriculum Director and Special International Programs Associate at Regent University (2005-2014). Other administrative experience includes being a Marketing Director and Director of La Zona Magazine for Human Relations Inc. in Cordoba, Argentina.
Dr. Chaván also continues to serve as a volunteer at various organizations. She currently serves as Co-Chair of the Alliance for Hispanic Christian Education (2010-present). She is also a Board Member of VALHEN - Virginia Latino Higher Education Network (2008-present), a Founder Member and Chair of the Hispanic Leadership Forum (2006-present), and also Semilla's Chair, Selection Committee (2002-present).