Need help with your BIOLOGY class?
ORU's Biology & Chemistry department offers free tutoring for its introductory classes. Students can view the tutoring schedule online and either "walk-in" or schedule an in-person or virtual appointment.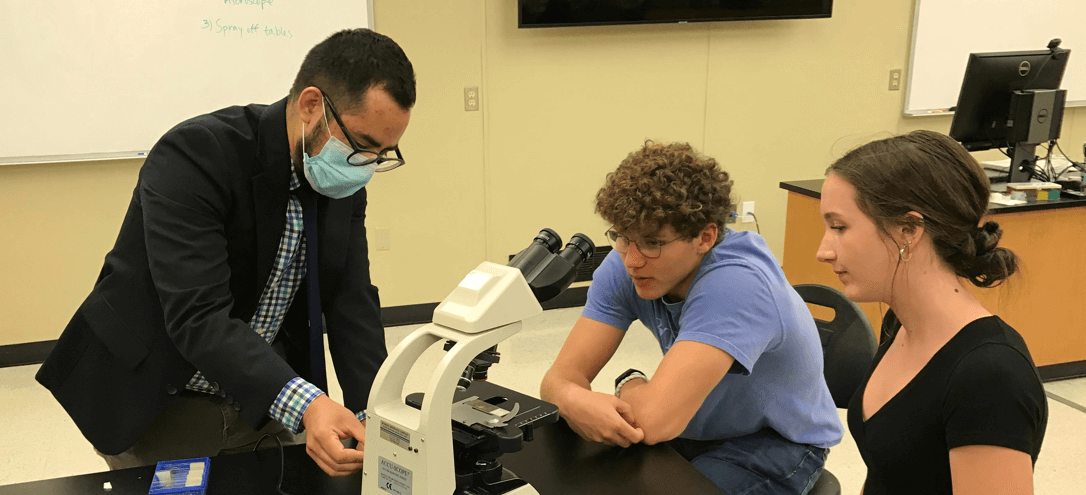 scheduling your biology tutoring
Students can "walk-in" or make appointments following these steps:
1. Go to Accudemia.
2. Select "New Appointment."
3. Select "Academic Tutoring Center."
4. Select between "Tutoring-(In-person)" or "Tutoring-(Virtual Zoom)."
5. Select Subject area, for example "Introductory Biology 1 Lecture, BIO-111."
6. View available tutoring times and pick the date, time, and duration.
7. Confirm your appointment.
8. Look in your email for an appointment confirmation.
LOCATION
GC - BIO 111 LAB, GC1B10A
directions
From the "Hall of Mirrors" on GC 3, take the main elevators (or the stairs) down to GC 1. Turn left off of the elevators. Then turn right. Walk to the end of the hall to the last classroom on the left, which is BIO 111 LAB. (The room has a fish tank!)