Welcome to the CAAT!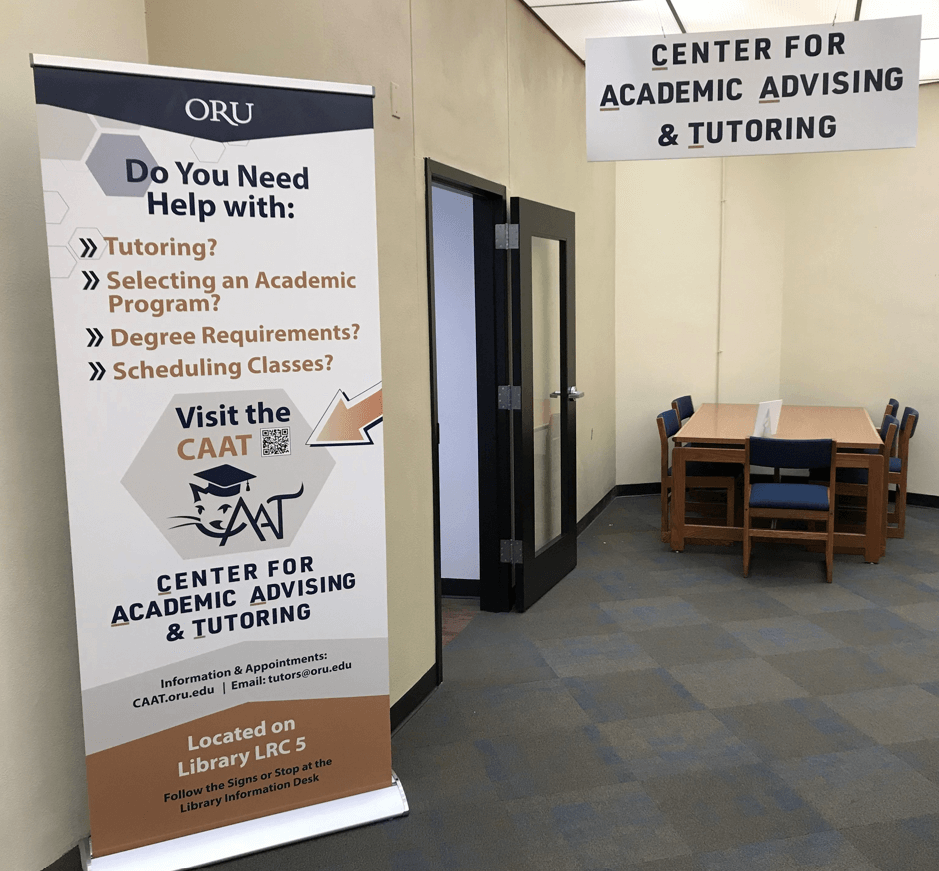 ORU offers a wide variety of tutoring support for every content area. Click on the left menu for the type of tutoring help you want.
Locations and times vary by content area and tutor availability.
And be sure to follow the directions on each webpage to schedule your tutoring appointment in Accudemia!
Tutoring