Academics
ORU is a liberal arts university with programs for every interest, from business and biology to engineering, computer science, nursing, criminal justice, theology and ministry, and more!
Going beyond the textbook, you'll be equipped with practical assignments, real-world projects, internships, and mentorships by experienced professors who are leaders and innovators in their industry. With this, our students are prepared to be whole leaders for the whole world when they graduate.
Choose from over 150 majors, minors, concentrations, and pre-professional programs.
Participate in cancer research, work with our state-of-the-art supercomputer, present business ideas to trend-setting entrepreneurs in our ONEOK Shark Tank, or train in our newly upgraded and technologically advanced Nursing Simulation Labs.
Study Abroad with ORU and encounter a life-changing experience that will transform the way you see the world.
Be part of the Stovall Center for Entrepreneurship, where you'll create new business concepts, start-up incubators, accelerators, and launch pads.
Complete your Whole Person Education on campus or online.
Campus Life
Our community is hard to beat. We're a multicultural campus with more than 4,000 students representing over 100 nations and all 50 U.S. states. Here, your development as a leader is not limited to the classroom. Campus groups like Student Association, the Chaplain Program, Residential Advisors, and even on-campus employment opportunities will give you an outlet to build lasting friendships and fine-tune your giftings.
Spiritual Life
ORU students are passionate about growing spiritually and making a difference in the world around them. Along with Spirit-empowered chapel services, you will be encouraged to get involved with one of the many ways to impact the world for God's glory!
Student-led Prayer Movement: Join other students in prayer and worship daily.
Local Outreach: Demonstrate the love of Christ throughout Tulsa and the surrounding areas.
Mission Trips: Apply what you're learning during your Spring Break or summer. Our trips focus on a variety of work, including evangelism, children's ministry, service projects, business, education, the labor-intensive "Man Team" Tanzania trip, and more.
Prayer Tower: Located in the center of campus, the Prayer Tower offers prayer rooms and worship areas for one-on-one and collaborative time with the Lord.
Physical Health
At ORU, we believe healthy choices are part of personal and professional success, which is why we provide programs, services, and facilities to make a healthy lifestyle achievable and fun! With healthy dining options, physical education classes, intercollegiate and intramural sports, there's something for every interest and inclination.
Technological Focus
You can take full advantage of the technological investment the University has made, whether that's through the augmented and virtual reality available at the forward-thinking classrooms of the Global Learning Center or through state-of-the-art simulations in the Nursing and Engineering Complex.
That technological bent is infused throughout ORU's degree programs as well, with undergraduate degrees available in such disciplines as Information Technology, Computer Science, Medical Technology, Nursing, Communication, Marketing, Digital Communication, and others.
In addition to the latest in learning resources, undergraduate students in computer-focused degree programs have access to Titan, the fastest (and only) supercomputer in Oklahoma that is, as a rule, used to enhance the undergraduate educational experience. Titan is available across all disciplines to both students and faculty to enable them to use high performance computing in their research and educational activities.
Additionally, many of these degree programs are available entirely online, opening educational doors to a much wider variety of student.
ORU Highlights
50+ student-led clubs and organizations.
16 NCAA Division I athletics teams.
60+ churches within three miles of ORU's campus.
Campus Virtual Tour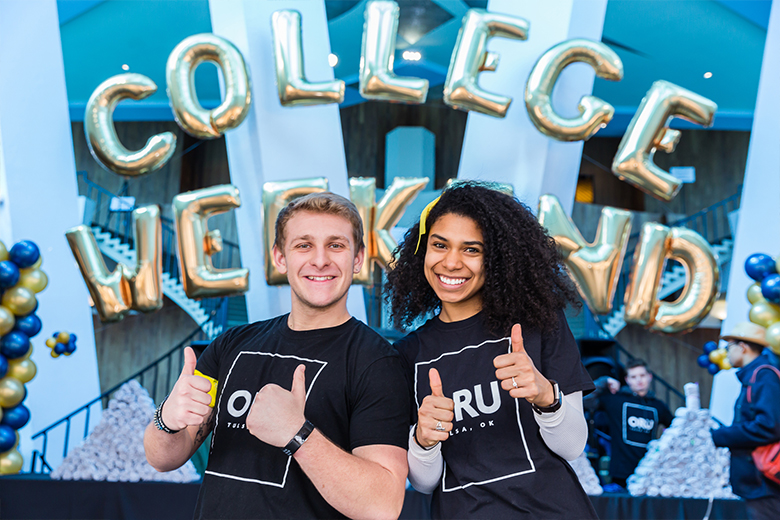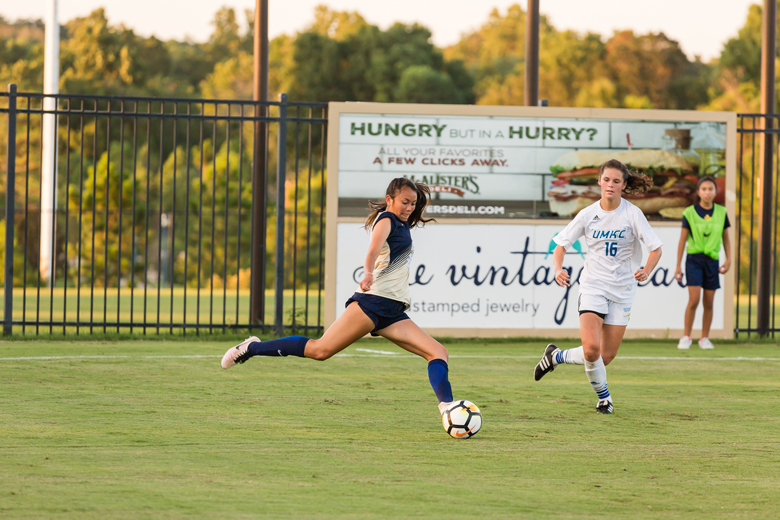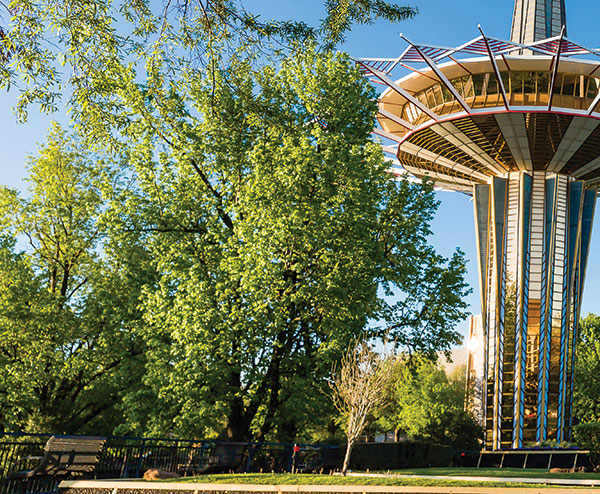 ACCREDITATION
Our graduates can proudly showcase their diplomas and write "Oral Roberts University" on their résumé. Not only do we exceed the highest accreditation standards set by the Higher Learning Commission (HLC), one of the top outside regulators in the U.S., but we also carry twelve additional accreditations and memberships—a rare accomplishment for an institution of our size.

Full Accreditation and Membership List




OUR ARCHITECTURE
Why include a section about architecture in our "about us" section? Fair question. Our buildings are almost as one-of-a-kind and extraordinary as our students. Just one look at our campus, and you'll fall in love with our futuristic, art-deco buildings, each of which symbolizes an element of our Christian faith. Experience our interactive virtual tour or schedule a visit today to step inside our 200-foot-tall Prayer Tower, take a stroll around the massive columns surrounding our Learning Resources Center or enjoy the spacious, modern design of our Student Center.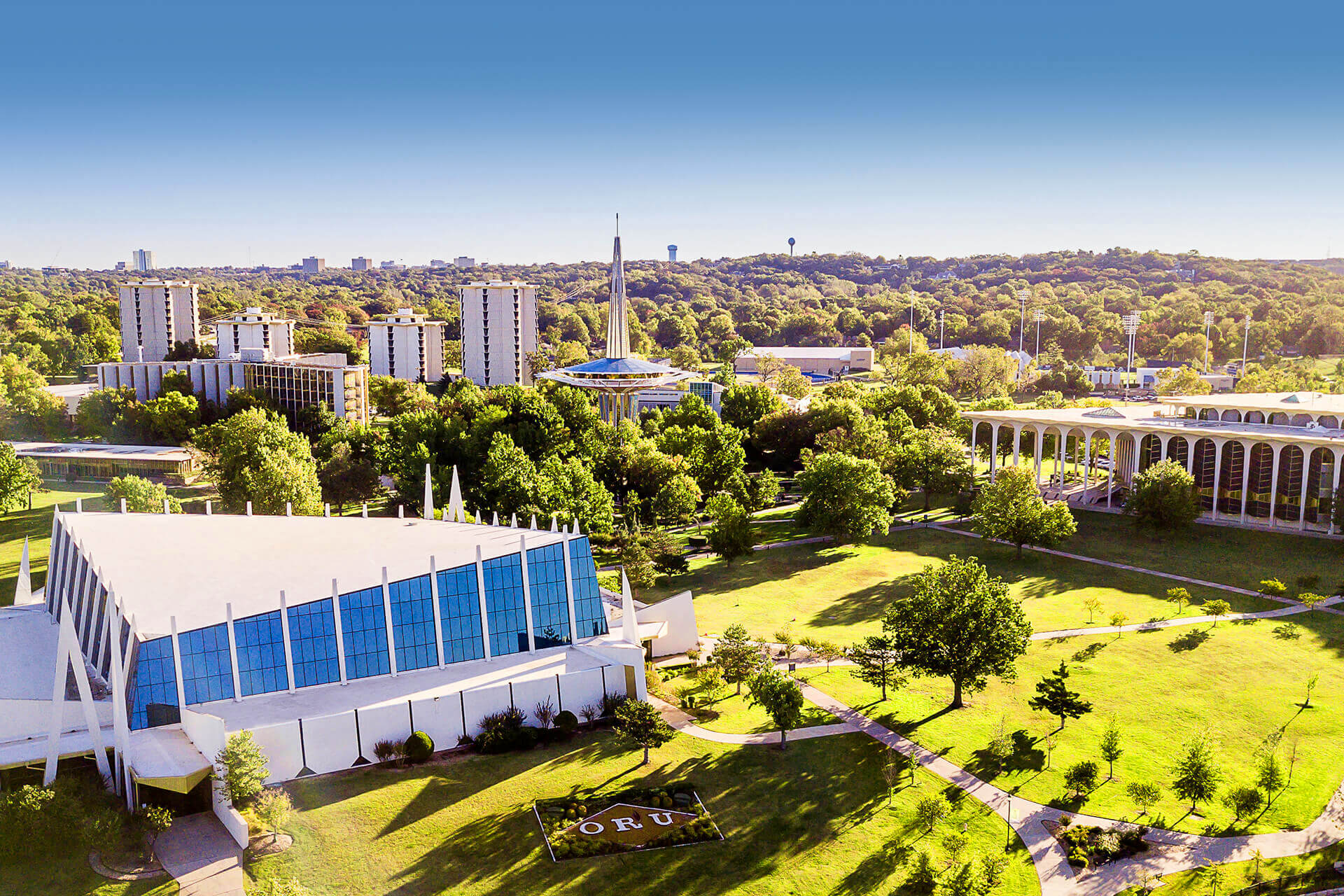 University Administration
While you're on this page, we encourage you to meet some of the people who are leading our university.
Administration