A College Experience You Won't Find Anywhere Else: Why Golfer Vanessa Campos Transferred to ORU
Vanessa Campos
Hometown: Rancho Viejo, Texas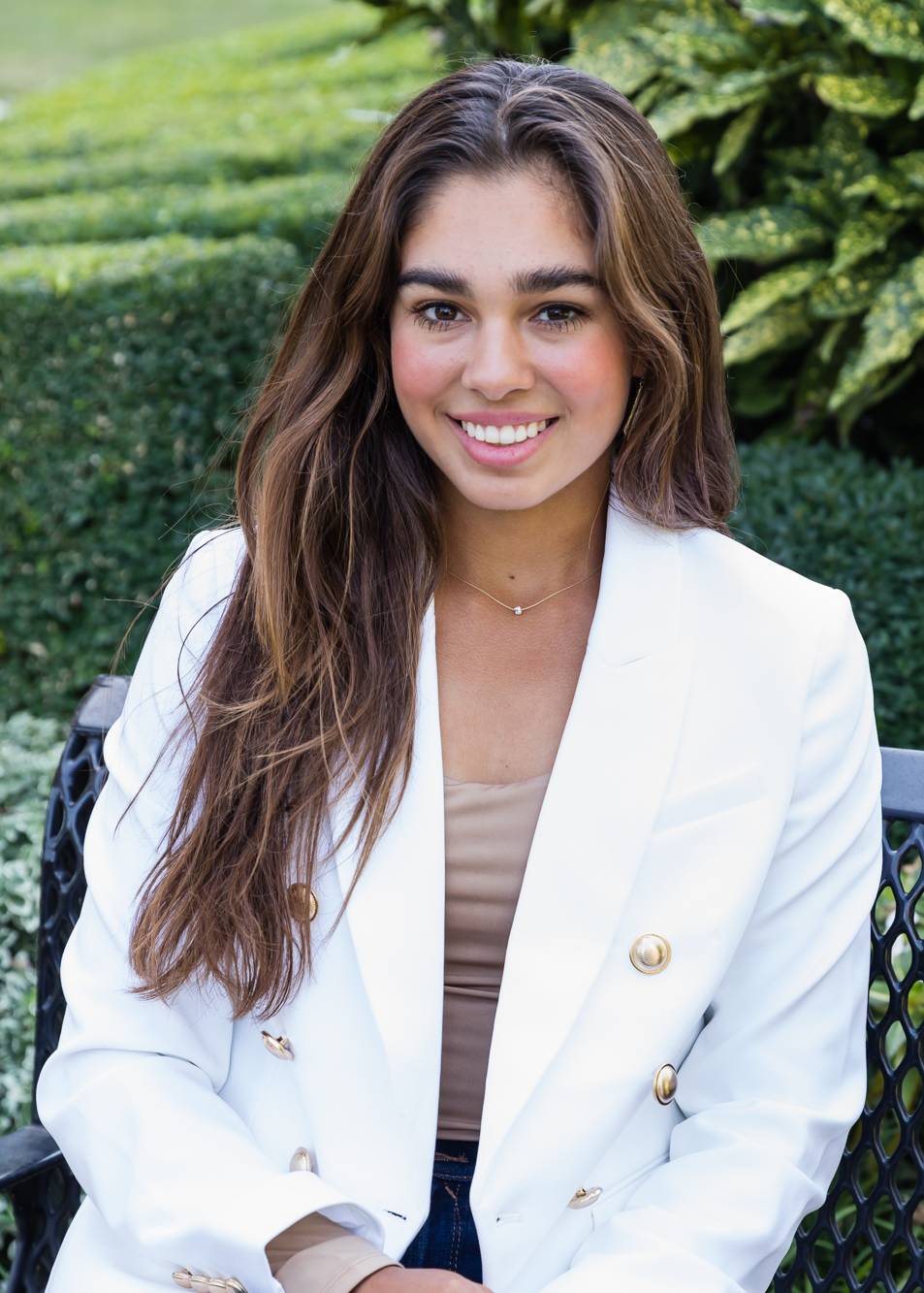 This year, ORU welcomed the largest incoming class in the University's history and, for the first time, surpassed 5,000 total students. Many of these students call ORU "home" straight out of high school, but not everyone takes the same path to campus. For golfer Vanessa Campos, the path to ORU began at a different university.
"While I was in high school," Vanessa said, "ORU recruited me to play golf, but I wanted to attend a big school. With more people on campus, I thought there'd be more of a social life. So I ended up signing with a college on the east coast."
The social life Vanessa was looking for wasn't the social life she was offered. At her first college, the campus culture didn't align with her values. Eventually, this took a toll on Vanessa's relationships as people pressured her to fit in.
"I was accused of disconnecting from everyone," Vanessa said. "Because of this, I was taken aside, and it was suggested that I start acting like everyone else. I understood the disconnect, but I wasn't willing to compromise my character."
Leaving a Place of Isolation; Finding a Community of Healing
Vanessa's goal is to be "the greatest golfer in the world," a goal she felt would be unattainable if she gave into peer pressure. With her values and her goals as a priority, Vanessa pushed back against the people who wanted her to change. Because of this, Vanessa had trouble finding a community that supported her, and soon, she began to feel isolated.
"I was told that I needed to fit in, or I'd never make it in life," Vanessa said. "I believe God has big plans for me, but when I mentioned this, my beliefs were called 'stupid.' I didn't have anyone to talk to, and it got to the point where I couldn't play golf."
The lack of community, the pressure to conform, the overwhelming demand to fit in … Vanessa says these colleges experiences caused her to lose faith in people. After her freshman year, Vanessa knew she had to leave so she transferred to ORU and found a spot on the golf team. Despite the difficulties she faced, Vanessa thanks God for the journey because without it, she says she couldn't truly appreciate her ORU experiences … experiences that are vastly different than the ones she faced at her first school.
"ORU is a place of healing," Vanessa said. "I came here feeling broken, and I was healed because of the community. When I arrived, I thought 'These are my people.' The students here are genuinely happy, and nobody questions that. Through my experiences on campus, God is feeding me. Every day at ORU gives me an inch of faith, and with each inch, I can accomplish the things I need to do."
Growing as a Entrepreneur, Golfer, and Teammate
Since arriving at ORU, Vanessa has discovered that she's more than just a golfer; she's an entrepreneur too. As an entrepreneurship major, Vanessa helped create Me Time, a mental health app that focuses on visualization and introspection. Last year, Vanessa entered Me Time into The Launch, ORU's annual entrepreneurship competition, where she met best-selling author and entrepreneur Jim Stovall.
"Jim eventually became my mentor," Vanessa said. "He's an amazing person who's showed me a lot of outlets for entrepreneurship. As my mentor, Jim taught me that if you'll move your spirit, your mind and your body will follow. I'm a big advocate for ORU's focus on spirit, mind, and body. Since coming to ORU, I've learned the importance of being a whole person."
Despite her love of entrepreneurship, Vanessa is still focused on being "the greatest golfer in the world." Her unwavering dream is to play on the LPGA tour, a dream that's supported by her friends and her teammates. As a member the ORU community, Vanessa says she's now connecting with people who accept and support her.
"We all have different journeys," Vanessa said, "but every single person on the golf team cares about who you are and what you're going through. At its core, the golf team exemplifies faith through love, acceptance, grit, and grace. But the bonds I feel at ORU go beyond my teammates. At my first school, if you played a sport, that was your common ground. At ORU, faith connects everyone, and you can't find that experience anywhere else."