Changing the World for Foster Children: That's the Goal of ORU's Michael Weitzman, Recipient of Melania Trump's Fostering the Future Scholarship
Michael Weitzman
Hometown: Los Angeles, California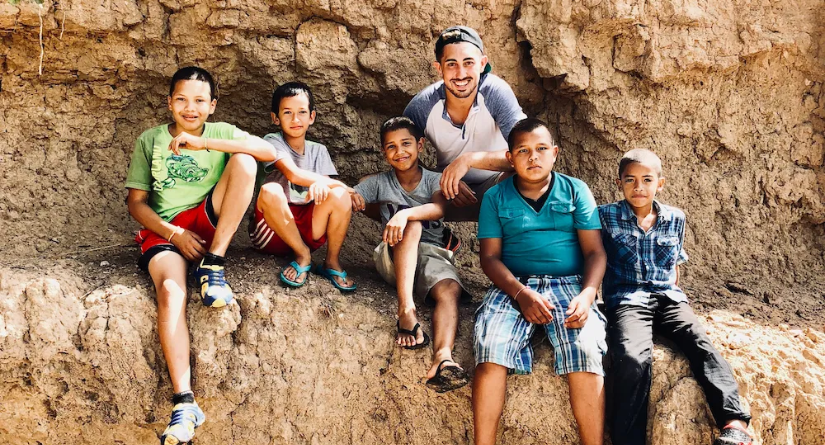 Michael Weitzman pictured with children in Ecuador.
Tulsa, Okla.—As the first recipient of Melania Trump's Fostering the Future scholarship, ORU's Michael Weitzman has a unique story. Michael was a foster child who lived in twelve foster homes before he was eighteen years old. Despite being an avid learner and a high achiever, Michael's dream of attending college only became a reality through the generosity of America's former First Lady.
One of his primary reasons for choosing ORU is the mission of the University to develop leaders for the whole world. As a Spirit-empowered leader, Michael's vision is to serve children in the foster care system and orphans all across the globe.
"The Lord," Michael said, "told me that one day He would use me to shift America's perspective on foster children. A desire has been stirring in my heart to become far more invested in foster care and adoption ministry."
"The Lord," Michael said, "told me that one day He would use me to shift America's perspective on foster children. A desire has been stirring in my heart to become far more invested in foster care and adoption ministry."
Michael Weitzman
Growing in Faith, Finding a Purpose
In 2014, Michael moved from California to ORU's hometown of Tulsa where he says, "God completely changed the game." While in Tulsa, Michael found a circle of spiritual fathers and mentors who helped him grow and mature in his faith. A year later, Michael moved to Ecuador, where he lived as a missionary for half a year.
"I wanted to make intentional choices that went against a conventional, comfortable life," Michael said. "My decision to move to Ecuador was the first opportunity I'd ever had to control my life and make my own decisions. While I was there, I had the opportunity to serve children who were living on the streets and enslaved by the mafia."
While in Ecuador, Michael taught himself web/graphic design and software engineering and upon returning to Tulsa, started his own company. Eventually, Michael began working as a software engineer. Michael called the move a "blessing," but in his heart, software wasn't his life's purpose; God was calling him to serve children.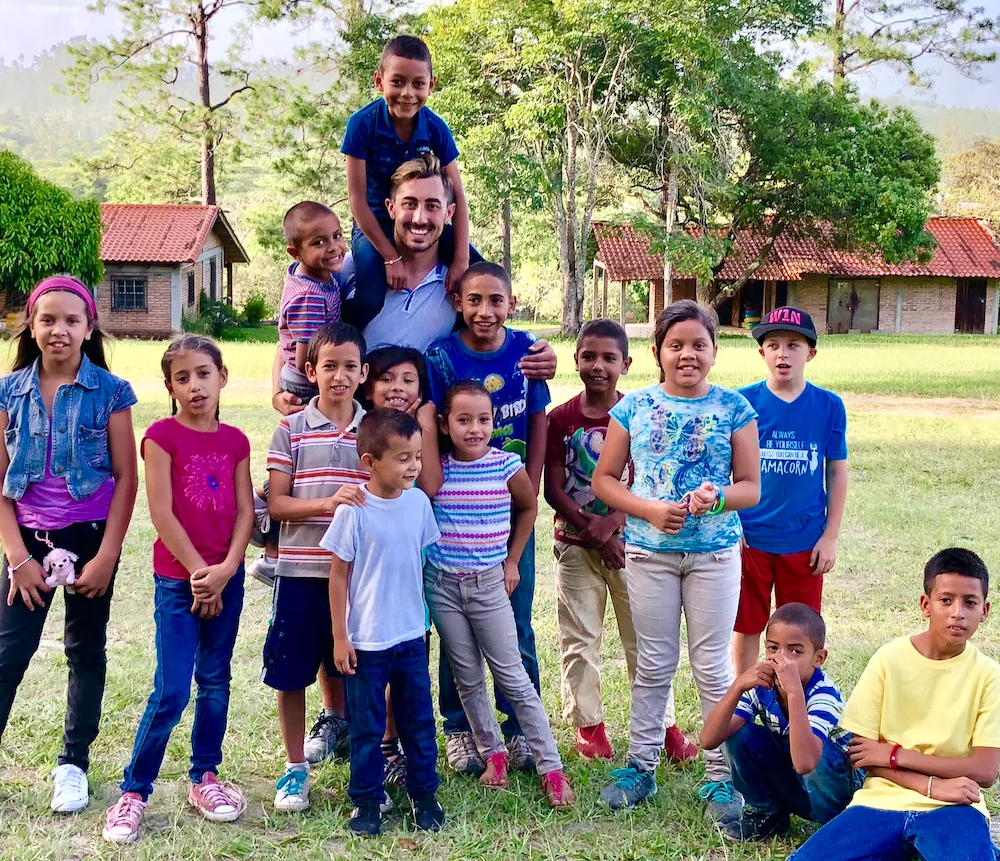 Michael and children in Ecuador.
A Scholarship from the Former First Lady
Earlier this year, Michael was awarded a Fostering the Future scholarship from Melania Trump. Fostering the Future was created to secure "educational opportunities and scholarships for children in the foster care community." After receiving this prestigious scholarship, Michael enrolled at ORU.
"The Fostering the Future scholarship opened the door to ORU," Michael said. "But it also opened the door to so much more. Since receiving the scholarship, the Lord has connected me to senators, governors, and state officials. I've also connected with Chris Tomlin's For Others. They're talking to me about the possibilities of partnering with and representing the organization."
With his scholarship, Michael could've attended a different university, but he chose ORU for its culture and its commitment to the Holy Spirit. He said that at ORU, he's not just getting an education; he's getting an education at the "right place."
"Every one of my professors opens class in prayer or by reading Scripture," Michael said. "And within the first ten minutes of my social work class, the professor stressed that all of our efforts in social work would be useless if not done with and through the Holy Spirit."
Michael's experience reflects ORU's commitment to Spirit-empowered living. In the classroom, ORU is committed to academic excellence, but at the same time, as ORU President Dr. William M. Wilson describes it, ORU is "committed to the power of the Holy Spirit." Through the Holy Spirit, ORU students seek to impact the world, and while at ORU, Michael is preparing to change the world.
"I really believe," Michael said, "the Lord has anointed me to significantly influence policies that affect children. After graduation, I'm considering law school, and then after that, I'd love to be a senator or the head of the U.S. Children's Bureau. My goal is to be wherever I can serve as many children as possible."
ABOUT ORAL ROBERTS UNIVERSITY
ORU is a Christian, Spirit-empowered, interdenominational university in Tulsa, Oklahoma, with over a decade of consecutive enrollment growth. Regionally accredited by the Higher Learning Commission, ORU offers over 150 majors, minors, concentrations, and pre-professional programs at the bachelor's level, ranging from business and engineering to nursing, ministry, and more. Under the leadership of President Dr. William Wilson, ORU is preparing students from all 50 states and 142 nations (from 2019 to 2022) to be whole leaders for the whole world.
The Wall Street Journal ranked ORU as the #4 university in the nation for student engagement. This ranking is based upon faculty interactions, collaborative learning, critical thinking, real-world applications of student learning, the extent to which classes challenge students, and whether students would recommend a university to others. Niche recognizes ORU as one of the most diverse colleges in America.
ORU has been ranked by U.S. News & World Report as:
#1 in Undergraduate Teaching
#2 in Most International Students
#3 in Best Value
#6 in Best College for Veterans
#7 in Best Regional Colleges in the West
For more information, visit www.oru.edu