Helping Special Needs Worshipers: The Ministry Vision of ORU's Jeremy Mantofa
Jeremy Mantofa
Hometown: Surabaya, Indonesia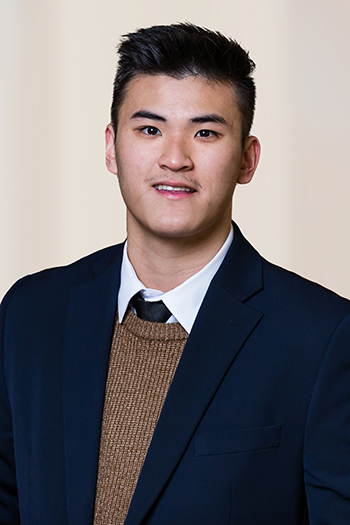 At seventeen-years-old, ORU's Jeremy Mantofa could still be in high school. This makes him one of the youngest freshmen on the ORU campus, which would be intimidating to some people. But Jeremy isn't intimidated because he's driven by a bold vision. It's why Jeremy enrolled in college early, and why he left his home in Surabaya, Indonesia to come to ORU.
"I've always wanted to become a pastor," Jeremy said. "When I was little, I used to pick up the dictionary thinking it was a Bible, and I'd pretend to preach. I started college early to get a head start on my passion. I'm hungry to be used by the Lord, and the sooner I graduate, the faster I can get back to Indonesia and start my ministry."
Serving Special-Needs Worshipers through Ministry
Jeremy's major is in ministry and leadership. After graduating, he plans to return home and minister at his father's church, The Rose of Sharon Church, which has become one of the fastest-growing churches with around 100,000 members in multiple locations. Looking ahead, Jeremy says he's already thinking about the people he can serve through ministry. Specifically, Jeremy wants to help special-needs worshipers and their families.




The Rose of Sharon Church
"It's been my dream to continue my father's ministry," Jeremy said, "and as part of that ministry, God's been giving me clues about working with special-needs families. All of a sudden, they have a special place in my heart. My father's church is very open and inclusive toward special-needs worshipers, which is important because there are millions of special-needs Indonesians."
Growing up in the church, Jeremy says he's seen the difficulties faced by special-needs families. As part of his future ministry, Jeremy wants to alleviate these difficulties, while at the same time, helping people connect with God in a welcoming and supportive environment.
"In one of the families I met," Jeremy said, "the parents couldn't attend church together because one parent had to always stay home with their special-needs child. These parents were exhausted, and it made me want to help them. Every family deserves a church where they can leave their kids in a safe place—where they're guarded and cared for—and then together, the parents can worship and hear God's word."
Finding Family on One of the Most Diverse College Campuses in America
In spite of his age, Jeremy is already thinking about how to help people and improve lives. He came to ORU to better prepare for this future, traveling nearly 10,000 miles from Indonesia to further his education. The move alone was a bold move for a seventeen-year-old, but it was a move made even bolder for an international student. He says coming to ORU was a "bit of culture shock," but he credits the University's community with accepting him and making him feel at home.
"At ORU," Jeremy said, "there are people from so many cultures, but the community here sees everyone as human beings, not just as Americans or Africans or Koreans or Indonesians. On this campus, I'm learning to talk to different people from different nations, but we're also a University of people living the same mission and vision. It feels like a family here."
Community is one of the most diverse college communities in America, having served students from over 145 different nations. This diversity helps support ORU's mission to graduate a globally engaged student body, one that can navigate the challenges and opportunities of a globalized world. Because of ORU's international and cultural diversity, the University was ranked 2023's #1 most diverse college in Oklahoma, earning the only A+ diversity designation from Niche.
"ORU is a big community of very different people," Jeremy said, "but it's a safe and welcoming community. Going to college can be hard for a young man, but in my dorm, I've always got a group where I can discuss these things. As an international student, this helps a lot because there are always people I can talk to. These are my brothers, and they're always here for me. On the ORU campus, I don't ever feel alone."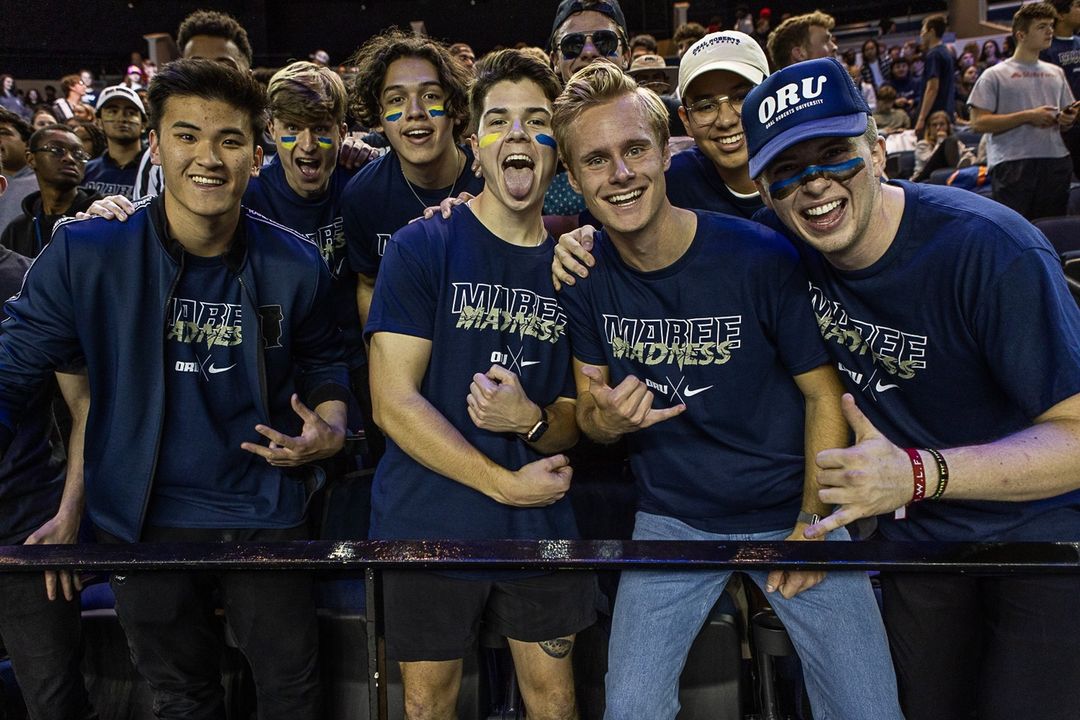 Jeremy Mantofa with his friends at an ORU basketball game
ABOUT ORAL ROBERTS UNIVERSITY
ORU is a Christian, Spirit-empowered, interdenominational university in Tulsa, Oklahoma, with over a decade of consecutive enrollment growth. Regionally accredited by the Higher Learning Commission, ORU offers over 150 majors, minors, concentrations, and pre-professional programs at the bachelor's level, ranging from business and engineering to nursing, ministry, and more. Under the leadership of President Dr. William Wilson, ORU is preparing students from all 50 states and 142 nations (from 2019 to 2022) to be whole leaders for the whole world.
The Wall Street Journal ranked ORU as the #4 university in the nation for student engagement. This ranking is based upon faculty interactions, collaborative learning, critical thinking, real-world applications of student learning, the extent to which classes challenge students, and whether students would recommend a university to others. Niche recognizes ORU as one of the most diverse colleges in America.
ORU has been ranked by U.S. News & World Report as:
#1 in Undergraduate Teaching
#2 in Most International Students
#3 in Best Value
#6 in Best College for Veterans
#7 in Best Regional Colleges in the West
For more information, visit www.oru.edu.