ORU Ranked Best Regional Value College in the West
FOR IMMEDIATE RELEASE:
Tuesday, September 15, 2020
FOR MORE INFORMATION:
Dr. Charles Scott, Vice President of External Affairs
Office: 918.495.7312
cscott@oru.edu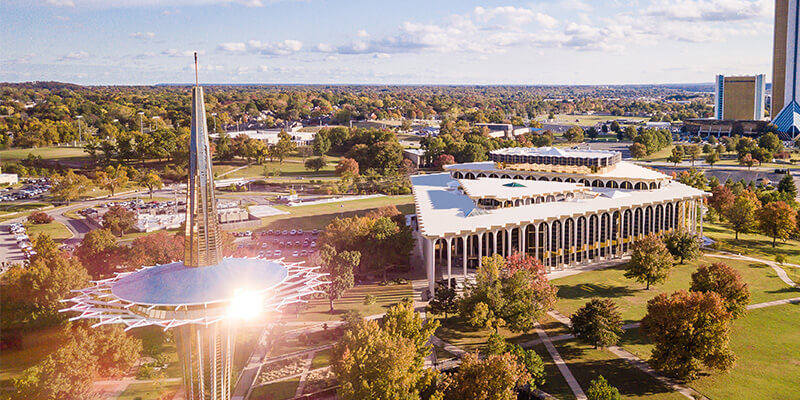 Tulsa, OK – Oral Roberts University was again ranked as the #1 Best Value Regional College (West) in U.S. News & World Report's Best Colleges Rankings. The best value determination measures quality and affordability. Along with this distinguished acknowledgment, ORU earned #1 in Undergraduate Teaching, #3 in Best Colleges for Veterans, and #5 in Best Regional Colleges West.
"This is an amazing achievement and we are very grateful. Higher education is not inexpensive but it is worth it," said Dr. William M. Wilson, ORU President. "We worked hard to reach this milestone because we recognize the importance of great academics with a strong commitment to affordability. ORU is a Best Value University because we are not only placing our students in jobs after they graduate, but we are also focused on developing leaders for this current generation and helping them make a positive impact on the world."
A "best value university" meets the established criteria of academics and cost. The ranking is based on a university's ratio of quality to price, the percentage of need-based students receiving scholarships and awards, and the percentage of costs such ashousing and food, fees and books, covered in the average scholarship or grant.
ORU was also recognized as one of only two schools in Regional Colleges West with the most international students. For the fall semester, ORU welcomed students from 115 nations.
ORU also ranked #17 in Regional Colleges West as a Top Performer on Social Mobility, which means ORU works with disadvantaged students to help them enroll and graduate.
Among all universities, ORU's College of Engineering was also recognized as one of the Best Undergraduate Engineering Programs in the country.
For 36 years, U.S. News and World Report has ranked higher education institutions, reviewing over 1,000 U.S. colleges and universities for its 2021 report. Click this link for a detailed look at the rankings.