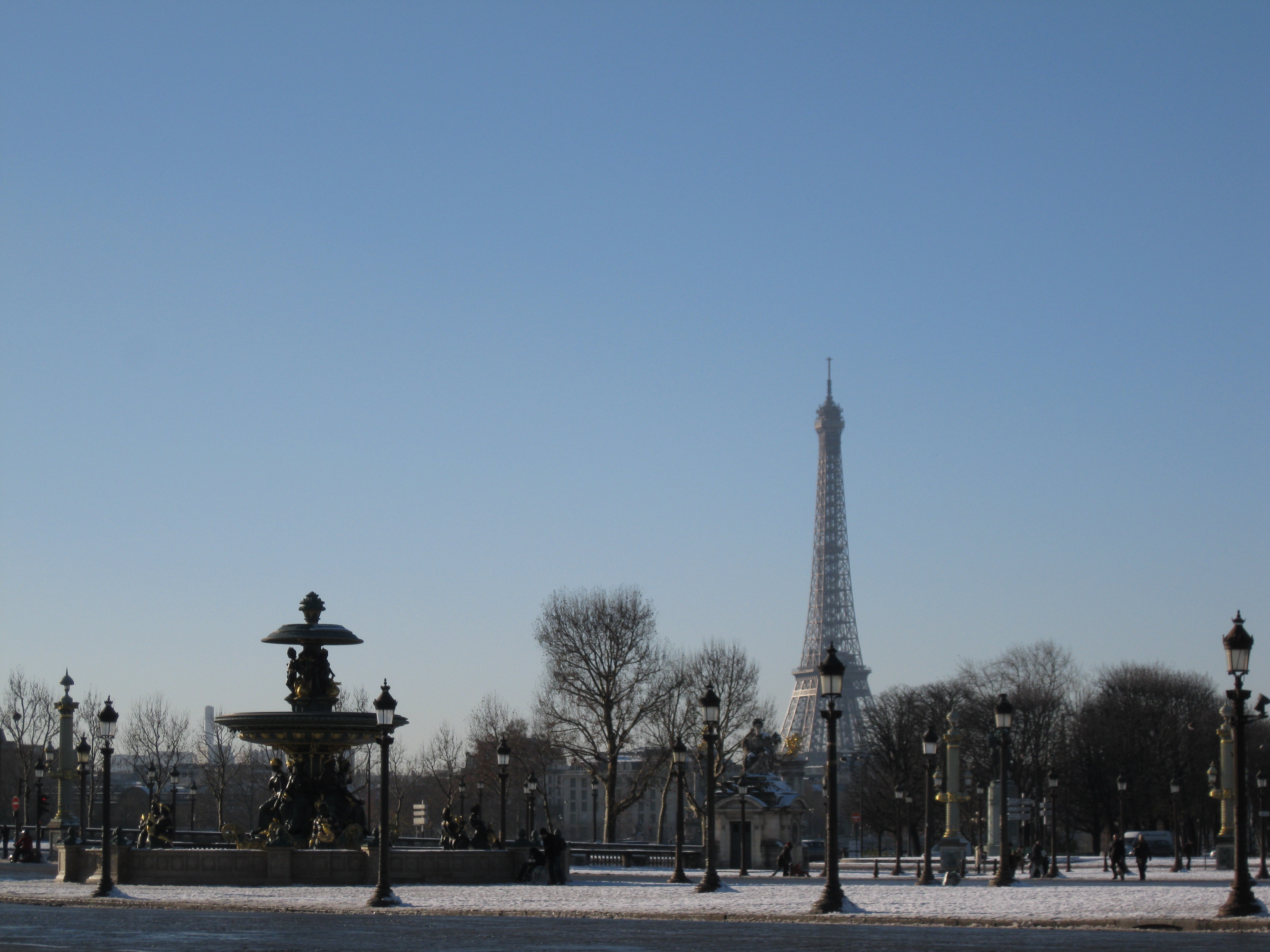 Jesse Prier studied abroad in Nice, France in the spring of 2008. He graduated from ORU with a degree in French in the spring of 2009.
Chlesea Kimbrough studied abroad in Strasbourg, France in the fall of 2008. She graduated from ORU in the spring of 2011 with a degree in French and Biomedical Chemistry. She is an expert in frugal traveling.
Jesse's Experience in Nice:
The culture of Nice is rich, with an array of heritage sites... There are many beaches within a 10-minute jaunt each direction via train. The kingdom of Monaco, along with its castles, casinos, and automobiles is right next door.
Amenities included single room dormitories (which are not quite as nice as ORU), access to a workout facility with a fully equipped weight room, self-defense/combat classes and other classes like Open-Sea Kayaking.
As for churches, I attended Victoire Centre Chretien, pastored by John and Laura Madan, also directors of Rhema France, and founders of a book ministry that translates and disperses Word of Faith materials to the entire Francophone world.
other amenities: library, super cheap intra-city travel as well (1 Euro to any one-way destination in Nice) or something like 20 Euros/mo with presentation of Universite de Nice student ID
Chelsea's Advice for Strasbourg:
Housing
Finding housing is usually the hardest thing for any student to do when they come to Strasbourg. It's okay if you don't arrive in France with a lease in hand. I actually recommend being there in person before making any decisions about housing. If your parents are anything like mine, they're probably freaking out and threatening to keep you home. This is completely understandable. However, it is important that they understand that it's not the end of the world and that you will be fine. Also, if you can, it's better that you go with another ORU student or friend so that you two can room together. It's not only cheaper, but safer.
Words to Know: le logement (housing); le tarif (cost); disponible (available); une pièce (room; not necessarily a bedroom); une chambre (bedroom)
Getting a Tram Pass
I cannot even begin to stress how very important it is to have a tram pass. Before, I was paying about five euros per day to use the tram. If you go to CTS (the transportation company located at the Homme de Fer Tram Stop) and fill out a form for an "abonnement mensuel", you can get a pass that will let you ride the tram as many times as you wish every day for around twenty-two euros per month. You will need the following items:
1. Proof that you're a student (I used my attestation)
2. A passport-sized photo of yourself
3. Three euros for the card
4. The money for the pass; you can pay by month, if you wish
By the way, this pass not only allows you to ride the tram, but the buses as well. If you want to check out Kehl, Germany, you can take the tram to Aristide Briand and then take line 21 to Kehl. Kehl Banhoff is the stop where you'll find places to shop. Kehl Stadthall takes you to the center of the city. Don't party too late in Kehl though; the buses stop running around 9:30 at night.
Getting a Bank Account
French bank accounts can be quite useful for getting lodging or phones. Often ORU students have gone to BNP Paribas to set up their account. This is a good choice because the people working there have encountered many foreign students and are accustomed to helping them. The main branch of BNP Paribas is located at Place Broglie, but you can also find one directly across from the university.
Getting a Cell Phone
Many students use a pay-as-you-go phone. There are several different companies available at Place Kleber (Homme de Fer tram stop). Make sure to browse a little bit before you select the one you want.
Going to Church
There is a really amazing evangelical Baptist church located about 5-10 minutes from the tram stop Hohwart (line A/E). The people there are wonderful and very friendly toward Americans. If you go there, you will probably recognize some American worship songs that have been translated into French. I strongly encourage you to check out this church. It is located at 32 rue du Languedoc, Strasbourg.
To get there, get off the Hohwart tram stop and turn east onto rue du Languedoc. Continue down the street for about five minutes, and the church should be on your right.
Getting Groceries
Here's a beautiful word you're not going to want to miss: Auchan. Auchan (Baggersee stop; line A/E) is kind of like the equivalent to a super-center Walmart minus the rolled back prices. France is expensive, but Auchan is a relatively inexpensive place to shop in Strasbourg.
Also, Germany is much, much cheaper than France. If you have the time, I advise you to check out the stores in Germany, such as Lidle. You might want to bring a German dictionary though. Oh yes, and remember to bring a bag with you to carry groceries!!!
Chlesea's packing suggestions:
| | | |
| --- | --- | --- |
| | French Phrase Book and Dictionary by Berlitz | I'm so glad I picked this up because it had practical information and every day vocabulary that helped me with things like what <<la courgette>> and <<la bisque>> is on a menu. |
| | Shopping bag | Get one of the those durable ones that will last you for a while |
| | Makeup | Katie told me to bring my makeup because it's so expensive in France and I'm really glad I did! I also brought a lot of toiletries to last me for a while because I had space. I would strongly recommend that you bring enough toiletries to last you for at least a month if not more. I say this because it takes away some of the stress of moving to a different country. |
| | Medicine | It's good to have the basics, such as ibuprofen, Tylenol, and Neosporin. |
| | Towel | I paid $4 at Walmart for a towel that was much softer, larger, and better quality than the "cheap" 12€ towels we found at Auchan. |
| | Snacks | I firmly believe in snacks and appreciate them very much, so having some American snacks was nice. |