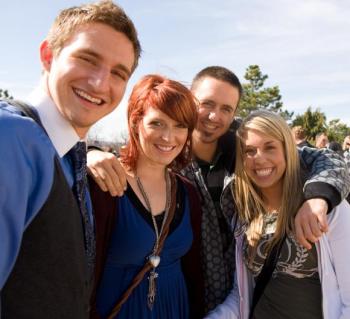 In addition to gaining wisdom and knowledge as well as developing professional competence during the college years, your student will transform from a teenager into a young adult. The college years will be full of opportunities to grow and develop life skills, relationships, character and habits that will continue long after they graduate.
We want to partner with you as a parent to continue the social, intellectual, professional and spiritual growth that you have spent years nurturing in your child's life. There are many places you can entrust your child, but we believe that by sending your child to ORU, you will find a safe environment where they will be challenged to become the whole person God has called them to be.
The admission process can seem daunting at first. The Office of Undergraduate Admissions wants to simplify that process for you. You can add your child to the ORU mailing list, read up on the admission process or learn more about financial aid just by clicking the highlighted items. You can also e-mail us your questions or call us toll free at 800.678.8876 x1. Please let us know how we can better assist you during this time of transition and decision making.