Oral Roberts University Ranks 4th in the Nation in Student Engagement [UPDATED]
[UPDATE: Following the official release of the Wall Street Journal/Times Higher Education Rankings, ORU's placement at 6th was adjusted. The University is now tied for 4th place with six other universities and colleges.]
FOR IMMEDIATE RELEASE:
Thursday, September 5, 2019
FOR MORE INFORMATION:
Stephanie Hill, Director of University Relations & Communications
Office: 918.495.7337, Mobile: 918.720.5548
sthill@oru.edu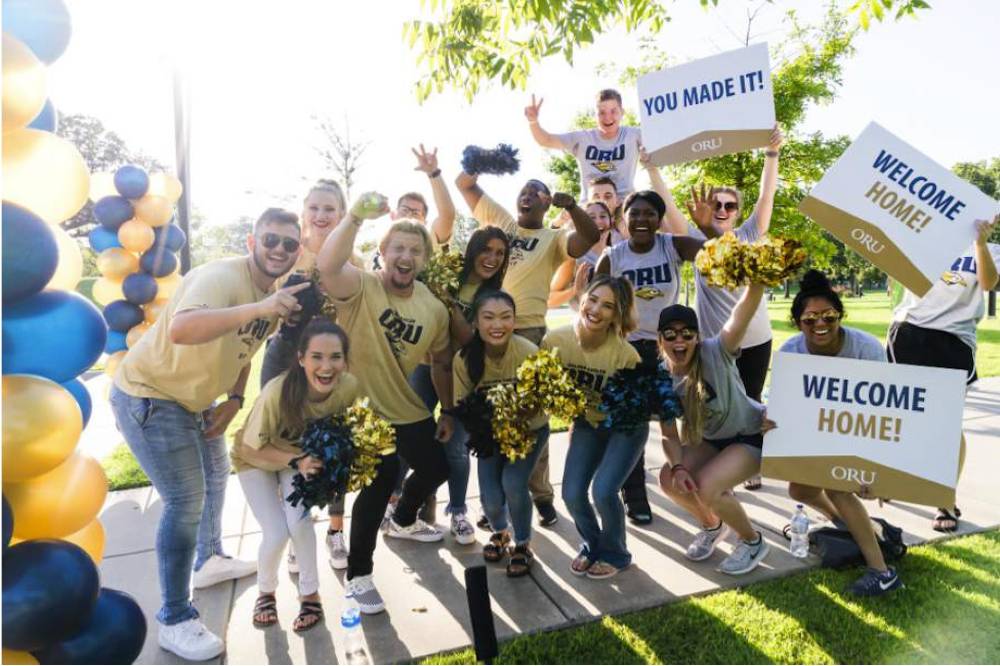 Tulsa, OK – Oral Roberts University is excited to announce the University is ranked 4th* in the entire nation in student engagement in the 2020 Wall Street Journal/Times Higher Education College Rankings (WSJ/THE).
The rankings look at four pillars; Resources, Engagement, Outcomes, and Environment. Almost 20% of the WSJ/THE College Ranking relies on a powerful student survey dataset, which captures the voices of over 170,000 current U.S. students across all ranked colleges. The student survey captures key milestones in the student's educational journey with their institution, covering motivation, engagement with learning, career impact, as well as satisfaction and value.
"ORU students are among the best in the world, with a passion for ORU and its mission," said Dr. William M. Wilson, ORU President. "We have an incredibly diverse population with students from 114 nations. Our faculty and staff make it their life's calling to prepare their students for success both in their chosen careers and also in their personal lives. When students know their professors really care, it's amazing what they can accomplish."
"We believe we have the best professors at ORU," said Dr. Kathaleen Reid-Martinez, ORU Provost. "Students consistently tell us how much they appreciate the accessibility of their instructors and the willingness of professors to help them in any way. We also believe that level of engagement is the reason 99.4% of our graduates found jobs last year or went on to graduate school."
*See update above.