FOR IMMEDIATE RELEASE:
Monday, December 3, 2018
FOR MORE INFORMATION:
Stephanie Hill, Director of University Relations & Communications
Office: 918.495.7337, Mobile: 918.720.5548
sthill@oru.edu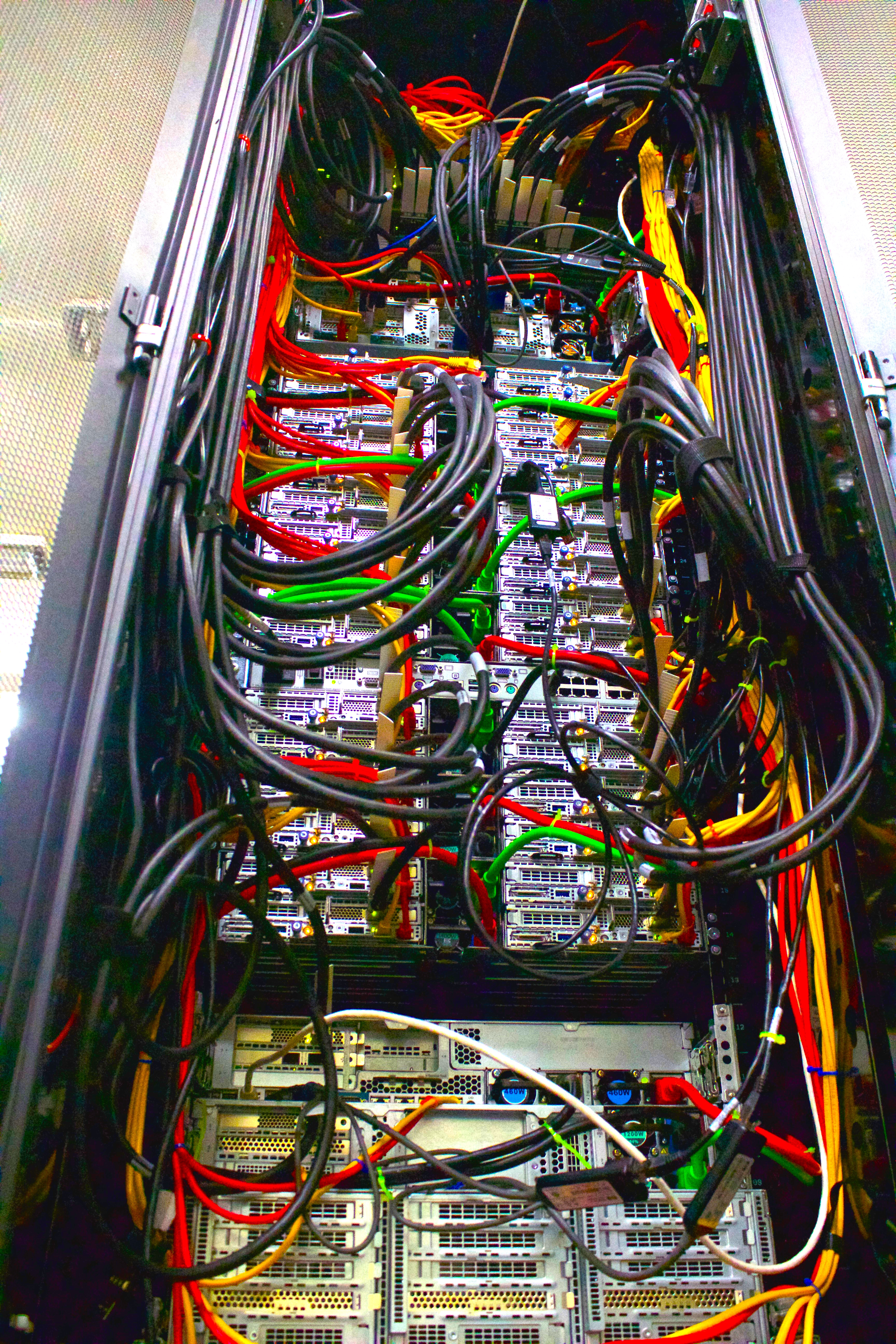 Tulsa, OK – Oral Roberts University will hold an Open House and Dedication for its new supercomputer on Tuesday, December 4, 2018 at 2:00pm. President Wilson will be in attendance to dedicate the $850,000 high-performance computing array.

"Titan", as it has been named, was delivered in pieces in June, assembled throughout the summer, and in October went online, performing a variety of research projects. It is a supercomputer consisting of more than 1300 physical, high-performance computing cores and can perform 45 trillion calculations per second.

Faculty and students are already using it to help predict the weather. The multi-semester project is focused on developing weather predictions by analyzing decades of weather measurement data, a method substantially different from traditional weather forecasting.

ORU Biology Professor Dr. William Ranahan is using Titan to greatly increase and accelerate the work he and his students are performing in genetic sequence studies and research. Dr. Ranahan was recently recognized for his research using fungi to treat breast cancer.

ORU is also honored to provide access to this computer to research teams from the University of Tulsa who will be using it to study VASP, which models atomic-scale materials, plus using it for seismic processing research.

The Department of Computing and Mathematics at ORU is also excited to announce the formation of the Computing and Mathematics Advisory Council. Made up of leaders in commerce and industry, the six members will provide advice and guidance to the faculty as it develops new programs and improves existing programs. Members include Dr. Debra Sowell, retired ORU Vice President of Academic Affairs; Suzanne Behr, Vice President of Engineering, Sercel; Ben Hofmann, Vice President and Director of Architecture and Core Development, BOK Financial; Kenny Mullican, Chief Information Officer, Paragon Films; Matt Sterns, Senior Estimator, DynCorp International; and Andrew Morris, Software Engineer, Flight Safety.
The number of Computing and Mathematics majors at ORU has doubled over the last five years. The department offers a wide variety of sub-specialties, ranging from mathematical finance and pre-actuarial science to computer information technology, computer science, and data science.