Reflections On Alumnus John Chau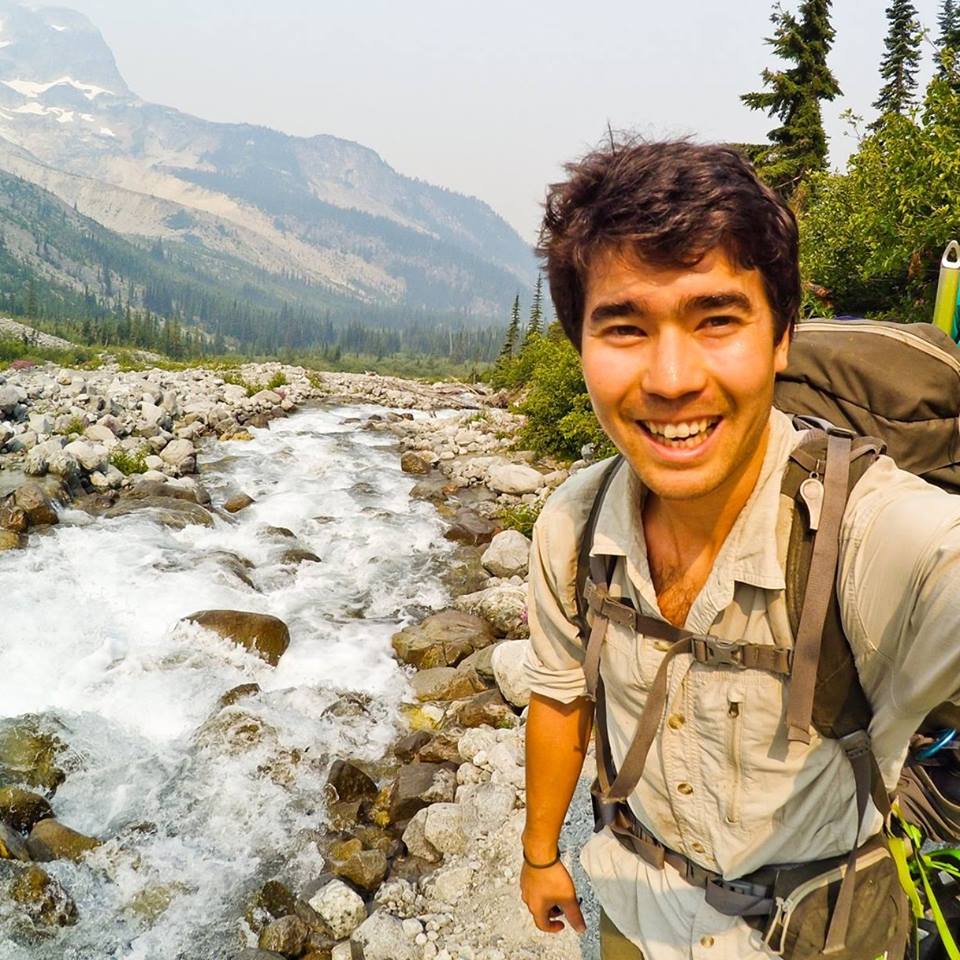 The Oral Roberts University community has been deeply saddened by reports of the tragic death of alumnus John Allen Chau. John was reportedly slain by members of the Sentinelese people, a remote tribe on India's Andaman and Nicobar Islands.
"John left a legacy of servanthood while at ORU," said ORU President Dr. William M. Wilson. "Our alumni have been reaching to the uttermost bounds of the earth for over 50 years bringing hope and healing to millions. While we grieve John's death, we rejoice in knowing the hope of Christ's resurrection and believe that John's sacrifice reflects the love of Christ for all humanity."
John went on two ORU Mission trips to Cape Town, South Africa, first as a team member in 2012, and then as the Team Leader in 2014. John also worked on the ORU Missions & Outreach staff in 2013-2014 as an Outreach Coordinator, working with local outreach contacts that partner with ORU every week throughout the year.
"He was passionate about sharing Christ's love with all people groups," said Andrea Hyre, Department Head of ORU's Missions and Outreach Program. "We consider it an honor to know John Chau, his heart, and the passion he had to see God's Kingdom advanced through his life and obedience."
Bobby Parks, who was ORU's Missions Director at the time John attended, wrote an extended tribute on social media. "There was never a time that I didn't enjoy being around this incredible, yet humble man. He was always the most thoughtful, loving, compassionate, and prepared servant leader I ever served Jesus and others with. I loved John Chau not only like a friend, but a brother… He lived to serve and sacrifice for others, yet those of us who were privileged to be close enough to know his quirks and humor and tender personality will always know him not just as a famous missionary, but one of the best and most selfless human beings there ever was. John knew the worth and value of Jesus and His Gospel of love for all. So much so that he wanted to share that love with the world, no matter what it cost him."
While at ORU, John, who graduated cum laude in 2014 with a B.S. in Exercise Science, was actively involved with both the men's soccer team and in local outreach, clearly demonstrating his heart for helping people. He organized numerous charity soccer events all over the world, including a soccer outreach to Tulsa's Burmese refugees, soccer clinics in Northern Iraq for Syrian refugee children and local Kurdish youth, and interning as a soccer coach at Ubuntu Football Academy in South Africa. While in Tulsa, he assisted in developing an after-school program to reach under-privileged youth where he faithfully served.
"John served the men's soccer program faithfully for his four years as the team manager. However, during that time he was much more than that. He was a great friend, a prayer warrior for the team, and the team's biggest fan and mentor," said Ryan Bush, ORU's Head Men's Soccer Coach. "John was one of the best examples of servant leadership I've seen, and he had a severe conviction to bring the love of Christ to everybody he was around. He made a profound impact on my life in our time here together at ORU, and it does not surprise me John gave up his life for a group of people he never met."
John also left a profound impression upon faculty members at ORU, including Professor of Biology Dr. John Korstad. "I share in the grief felt by John's family and friends," Korstad said. "I knew John as one of my students and as a friend. He loved life and people because he loved the Lord. His persistent smile and encouraging words were always refreshing. His legacy lives on through all of us who loved him. May we be equally bold in loving others with Christ's love and compassion."
John's friends from ORU say from the time John was a freshman at ORU, he had a passion and desire to preach the Gospel and do mission work.
"I remember us discussing his desire to be a missionary in some of the most difficult places in the world," ORU alumnus Joshua Wagner wrote on social media. "The fire only grew as John targeted truly one of the most unreached people groups on the planet. He counted the Sentinelese people as worthy of the Gospel and willingly gave his life for them."
Kylie Johnson, who attended ORU with John, says there are no words to describe the impact John had on the world. "In a time when I was lost, broken, and hopeless, he poured into me grace, patience, kindness and courage and taught me what it truly means to lead and live like the Father."
"After listening, reflecting and discussing this very unique situation with others in the ORU community, I am convinced that John believed God called him to reach the most isolated people groups in the world," said President Wilson. "His heart was bursting with love for them. This overwhelming passion led him outside the normal boundaries and pushed him to do what others could not and would not do. He prepared himself mentally, physically, and spiritually for years to pursue this passion. There was no perfect way to do this but I am convinced John did not want to hurt anyone. I am also sure he never dreamed his martyrdom would create a global media storm nor did he want to be famous. He was simply willing to commit his whole life if necessary so these precious people could know the love of Jesus Christ. Our prayers continue for John's family and friends during this time of loss."
Watch ORU's Christmas Chapel, "Christmas: Wow!" With a Special Word on John Chau.