Mike Mathews Promoted to Vice President of Technology and Innovation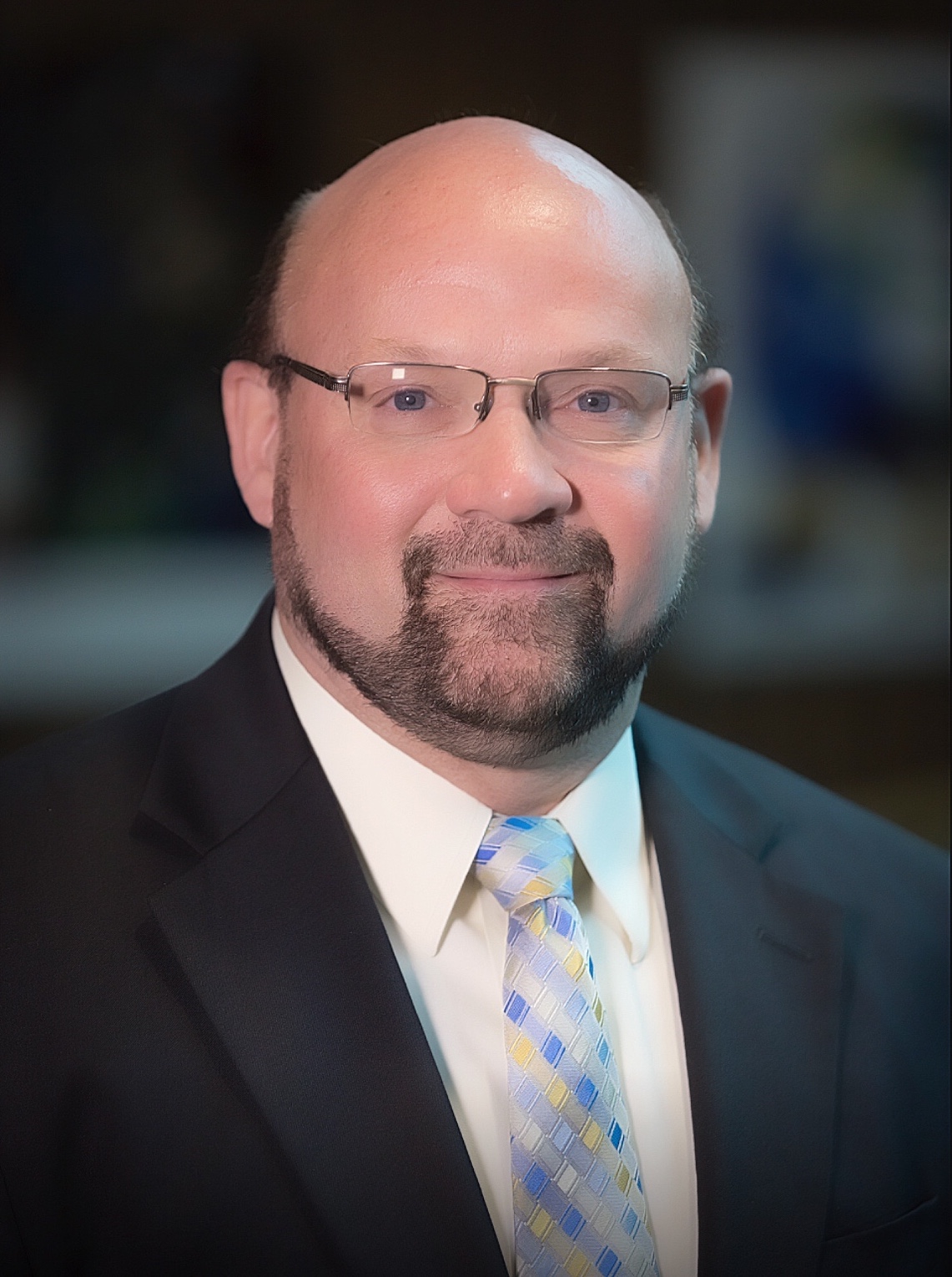 Tulsa, OK – Oral Roberts University President Dr. William M. Wilson is pleased to announce the promotion of Mike Mathews to Vice President of Technology and Innovation. Mathews has served as Associate Vice President since 2016, and before that, he served for three years as the University's Information Technology Officer.
"Since the opening of our new Global Learning Center, it has become clear that Mike has the skills and passion to lead ORU into the future of technology," said Wilson. "Mike is leading an award-winning department that is aggressively advancing the University forward in several areas, which include reaching students globally with ORU's whole person education through augmented and virtual reality."
Under Mathews's leadership, ORU received Ellucian's 2018 EllumiNation Technology Award, which recognizes higher education visionaries that are driving change with campus technology. Mathews was honored for his work to "flip" the traditional university setting through augmented and virtual reality (AVR). Along with Ellucian, ORU's Global Learning Center (GLC) provides more than 625,000 learning environments to enhance the curriculum and reach students worldwide.
Mathews and ORU were also recognized recently by IDG's CIO as an organization that exemplifies the highest level of operational and strategic excellence in information technology, including its trademarked "ORU Geovision Technology".
In September, Mathews was named one of The Center for Digital Education's 2017 top 30 Technologists, Transformers, and Trailblazers, while Constellation Research, Inc. named him to its Business Transformation 150, a list of elite executives leading business transformation efforts around the globe.
"While I have been honored to receive all these awards over the last year, my greatest honor is to take on this new role at ORU," said Mathews. "Dr. Wilson's vision and progressive goals have allowed me to change the paradigm of how we transmit education, whether that's at the GLC or anywhere on campus, or even around the world."
The GLC, which opened in January 2017, has ten advanced learning centers (classrooms) with on-demand video conferencing, studio-style functionality for global connectivity, a suite of AVR labs, 13 new offices, a 750-seat multi-purpose performing arts center complete with theatrical green rooms and make-up rooms, and the largest television studio production facility in Tulsa.