ORU Honored as Visionary in Technology
FOR IMMEDIATE RELEASE:
Monday, April 9, 2018
FOR MORE INFORMATION:
Stephanie Hill, Director of University Relations & Communications
Office: 918.495.7337, Mobile: 918.720.5548
sthill@oru.edu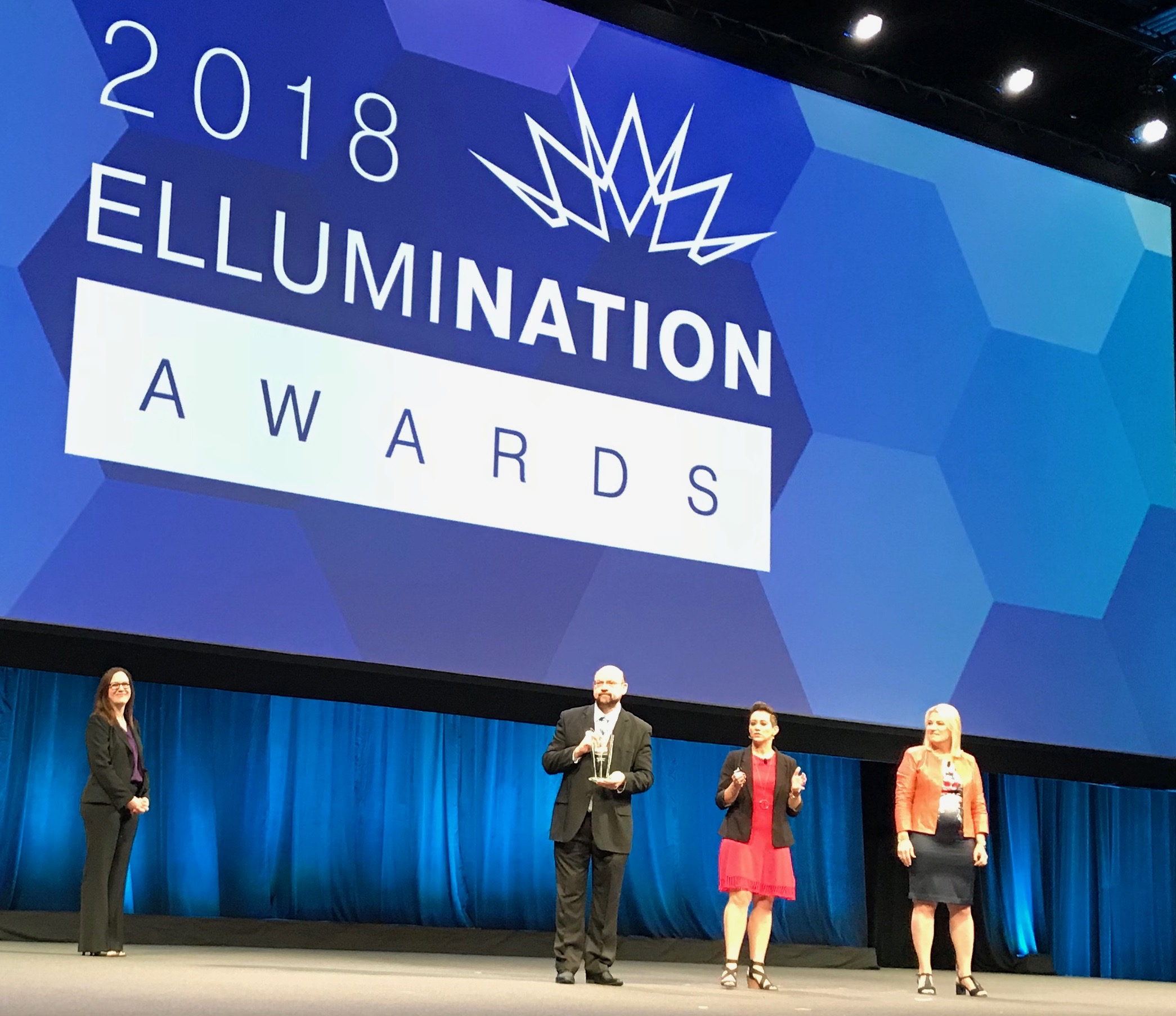 Tulsa, OK – Ellucian, the global leader of software and services built to power higher education, today announced Oral Roberts University as the recipient of its 2018 EllumiNation Technology Award.
The 2018 EllumiNation Awards honor higher education visionaries that are driving change with campus technology as well as their software and services. Winners were announced today at Ellucian Live 2018, the largest user event in higher education technology.
ORU was honored for literally "flipping" its traditional university setting and reaching millions globally with its Whole Person Education using augmented and virtual reality, powered by Ellucian's Banner enterprise resource planning system. ORU's "Geovision™ Ecosystem" and its Global Learning Center provide more than 500,000 learning environments to enhance the curriculum and reach students worldwide.
"ORU is honored to receive this award among the 2,500 universities and colleges around the world who use Ellucian," said Michael Mathews, ORU Associate Vice President of Technology and Innovation. "Our professors are embracing AVR in their curriculums, student learning outcomes are improving, and we are reaching people around the globe who might not otherwise have the opportunity to attend ORU."
Mathews accepted the award on behalf of ORU at the Ellucian Conference in San Diego this morning. Dr. Jill Biden, who gave the keynote address at the opening session, also took time to congratulate Mathews and other award recipients.